Zucchini Tater Tots Recipe
Nora Rušev | Savory Nothings

Zucchini tater tots are a great way to use up summer's bounty. Make them with your kids for a fun and delicious activity together — they only have three main ingredients!
Why are tater tots called tater tots? It basically means potato toddlers.
Potato. Toddlers.
Allow that one to sink in for a minute.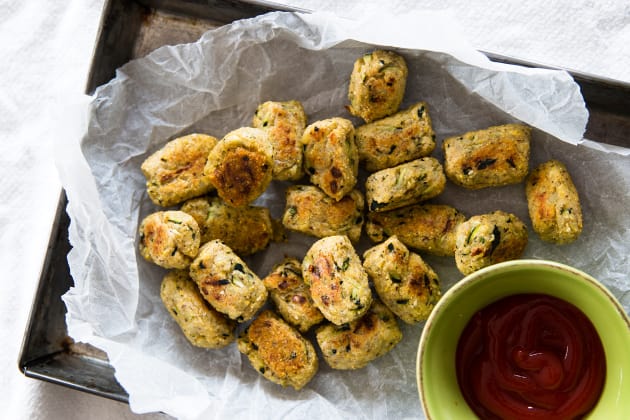 Where I come from, which is the land of plenty, as long as plenty is equal to cheese, they would be called Röstili.
You know, Rösti (which is shredded potatoes pan-fried to crispy perfection) with the suffix -li, which is how we show things are cute.
Because let's face it, a country as small as Switzerland? We're allowed to cute-ify allthethings, all of the time.
And we do it, trust me, we do it.
My toddler has picked up on that habit pretty fast, even though Swiss German is actually the language we barely ever speak in our home. Weird, I know.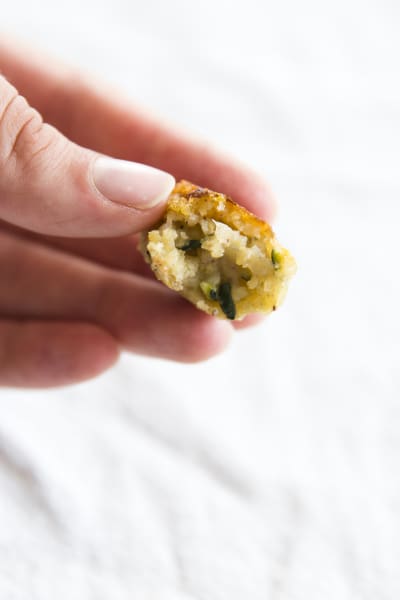 German, Croatian and English, in that order, are prevalent. So it IS surprising when Em linguistically turns everything into small and cute things.
Nevertheless, she was pretty excited when we made these zucchini potato toddlers.
They are incredibly simple to put together, and if your kids can tell their lefts from their rights they can basically make them with minimal help from yourself.
My three year old (I still can't believe I've been mothering for three years, what even) combined everything by herself and then we shaped the tots together.
I did the zucchini shredding, the baking and the blowing on the hot tots (I don't know if it's politically correct to call anything "hot toddlers", but alas, it is what it is). Then the toddler and the baby demolished the entire batch between them.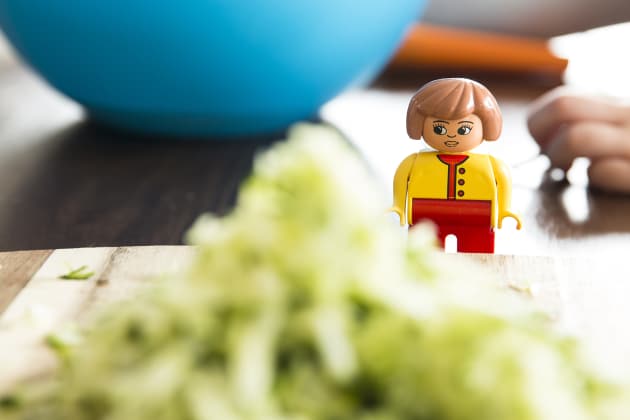 In full disclosure, this isn't even a real tater tot recipe, as the potatoes aren't shredded. That's because I had a few parboiled potatoes lying around I needed to use and also because I don't hate many things more in the kitchen than shredding potatoes.
Really, who does this voluntarily? It's so messy and starchy and just generally stupid, which is why I opted to have Em mash up a few boiled potatoes. Also, mashed potatoes really act as binding here, so you don't need eggs or anything to help hold these babies together, which makes these egg free, dairy free, gluten free, vegan… You name it. Perfect for families with allergies!
Then there's shredded zucchini (not even half as bad as shredding potatoes), a little cornmeal and any seasoning you like.
I didn't add amounts or anything for the seasoning, because it will greatly depend on who you're making these for.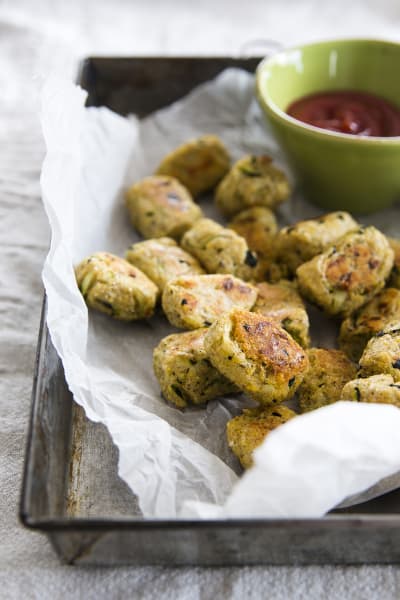 If they're for adults only (no judgment there, I LOVE them), a little chili and plenty of salt or maybe even chopped fresh herbs and a little lemon zest (and parmesan!) would be fab (or if you're feeling like fall, make homemade pumpkin tots instead).
For my kids, I added nothing, because the baby is a baby and the toddler is generally whiny when it comes to spices.
She thinks ketchup is too spicy. So there's that.
A little oil, a little baking and poof, you made yourself potato toddlers. With zucchini.
Röstilis. Potato toddlerlis? Whatever, they may be small, but they taste amazingly BIG.
P.S: They taste pretty amazing with creamy tomato soup. Just saying.
Are you tired of the dinner routine?
Stuck in a rut or looking for fun new recipes to try?
Our Facebook Group is growing every day! If you haven't joined yet, we invite you to come check it out and join the fun.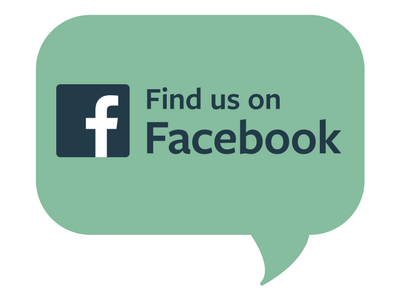 You can ask for recipe ideas, talk about cooking techniques, or get help figuring out the right new pan set for you. If you've already joined, invite a friend along!
Zucchini Tater Tots Recipe
Ingredients
1/2 pound Potatoes, peeled, boiled and mashed
1 Zucchini Squash, shredded
1/4 cup Cornmeal
Seasoning of Choice
Directions
Preheat the oven to 400°F.
Gently knead together all ingredients, then shape into tots. Bake for 10 minutes, flip and finish baking for another 8-10 minutes.
Recommended
Nutrition Facts
Servings Per Recipe 30
---
Amount Per Serving
Calories from Fat 0
Calories
7
---
% Daily Value*
---
* Percent Daily Value are based on a 2,000 calorie diet. Your daily values may be higher or lower depending on your calorie needs.
** Nutrition Facts are estimated based on ingredients and data provided by
Fat Secret
. Please consult a doctor if you have special dietary needs.