Candied Orange Slices Recipe
Julie Grice | Savvy Eats

Candied Orange Slices are infused with allspice and cloves.A gorgeous gift.
Now that we're settled in our new space, I'm so excited to be canning again. You might think that canning options would be somewhat limited in the winter, but that doesn't have to be the case.
Sure, there isn't an abundance of berries and tomatoes weighing down stands at the farmers' markets right now, but there is plenty of sweet-tart citrus to be had!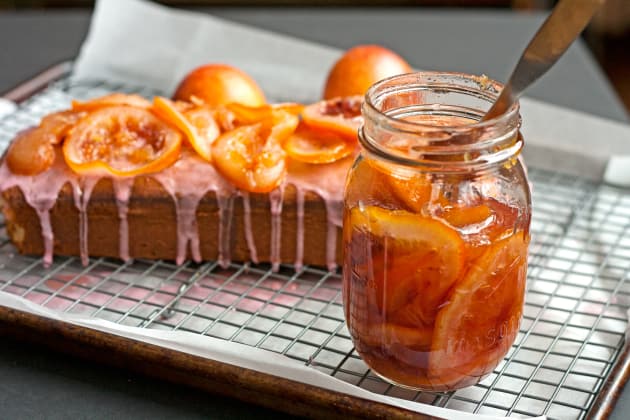 Blood oranges are one of my favorite kinds of citrus to cook and bake with in the wintertime, but they tend to only be available for a few weeks around here. So when I saw them in the grocery store the other day, I snatched up two two-pound bags, knowing that the opportunity may not come again.
I thought about making my standard blood orange marmalade, but we still have a few jars left from last year (apparently I was a little too diligent with my rationing!), so I needed to come up with something else.
When flipping through my canning cookbooks for inspiration, I came across a recipe for candied Meyer lemon slices in Preserving by the Pint by Marisa McClellan.
I decided to adapt the recipe so that it would work for blood orange slices, with a spice-infused syrup to add even more flavor.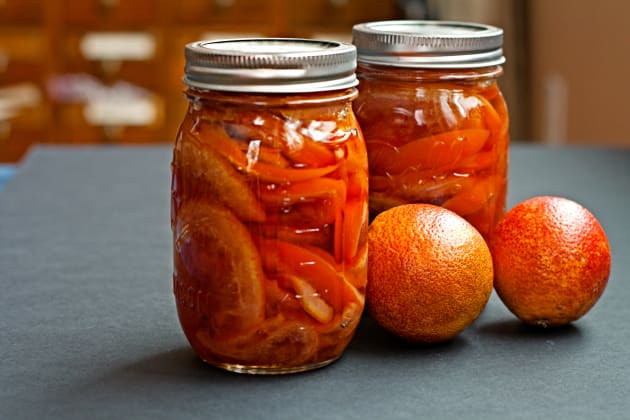 The key to this preserve is to slice the oranges very, very thinly. We're talking a quarter-inch or even a little less here.
That way, the peel will get nice and tender, and the syrup will infuse the candied orange slices with a sweet spiced flavor to replace the bitterness you'd usually associate with the white pith.
The flesh of the orange slices might dissolve a bit during cooking if you slice them thinly enough, but don't worry. The true value of this preserve is the chewy and sweet candied peel.
Plus, the flesh makes the resulting syrup a lovely ruby-red color, making these candied orange slices a stunning preserve.  Arrange them over the top of a cake or serve them with ice cream for a dessert that is sure to impress!
New to water bath canning? Here's how to can, step-by-step.
For more citrus preserves, try Tracy's grapefruit jam and margarita marmalade.
Planning a dinner party and need some inspiration?
How about looking for a new slow cooker dinner idea?
We've got you covered in our ever-growing Facebook group! If you're not a member yet, why not?!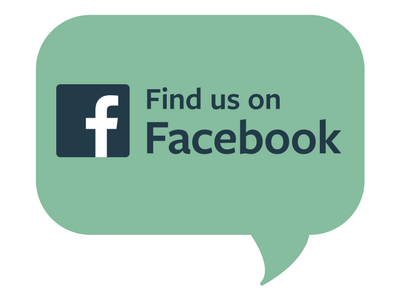 We're chatting cooking techniques, dessert ideas, and everything in between. If you're already a member, invite your friends to join us too!
Candied Orange Slices Recipe
Ingredients
2 pounds Blood Orange
2 teaspoons Whole Cloves
2 teaspoons Allspice
4 cups Granulated Sugar
3 cups Water
Directions
Wash the blood oranges and cut the stem end off of each one. Slice the oranges into 1/4" thick slices, poking out any seeds that you come across.
Cover the orange slices with water and bring to a boil. Simmer until the peel is tender, about 15-20 minutes. Drain.
Prepare for canning: Wash the jars and flat lids. Put the jars in the canning pot and cover with hot water. Heat over high to bring to a boil and keep the jars hot.
Wrap the cloves and allspice in a piece of cheesecloth and tie it off so that the spices are contained. Rinse out the pan or use a new large saucepan before proceeding.
Stir the sugar and water together over medium heat until the sugar is dissolved. Add the spice bag and the orange slices to the syrup. Cook, stirring occasionally, until the fruit is glazed and somewhat translucent, 30-40 minutes. You'll want to remove the spice bag after the first 20 minutes.
Line the hot jars up on a folded towel.
Pack the orange slices into the jars, leaving a generous 1/2" of headspace. Spoon the syrup over the slices, again leaving 1/2" of headspace. Slide a wooden or plastic chopstick around the inside edges of the jar to remove any air bubbles.
Use a clean towel to wipe any syrup off the rims, then top each jar with a lid and tightened ring. Place the jars back in the canning pot and make sure they are covered by at least 1 inch of water. Bring to a boil and process for 10 minutes for half-pints, or 15 minutes for pints.
Remove the lid from the canner and turn off the heat. After 5 minutes, transfer the jars to a folded towel and allow to sit, undisturbed, for 24 hours. Check the seals of the lids after 1 hour. If a seal has not formed, refrigerate the jar immediately.
Notes
You may have some extra syrup leftover. Store it in the refrigerator and mix it into cocktails or seltzer, or spoon it over ice cream!
Recommended
Nutrition Facts
Servings Per Recipe 1
---
Amount Per Serving
Calories from Fat 0
Calories
3522
---
% Daily Value*
299%
Total Carbohydrate
898g
---
* Percent Daily Value are based on a 2,000 calorie diet. Your daily values may be higher or lower depending on your calorie needs.
** Nutrition Facts are estimated based on ingredients and data provided by
Fat Secret
. Please consult a doctor if you have special dietary needs.