Weekly Meal Plan: 5 Epic Reasons to Skip the Meat
Christina Lane | Dessert for Two

Meatless Monday is a great idea, but why not stretch it to a week? Just one week a month isn't so hard, especially with tasty options like these!

I've long been on the 'Meatless Monday' bandwagon.  I love taking the night off from cooking meat and eating lighter fare.  During these warm summer months, I naturally crave lighter, healthier meals.  And while that can sometimes look like a meal of nothing but salads, it definitely doesn't have to be!  Vegetarian food can be just as exciting!  I've prepared an entire week's worth of vegetarian dinners to keep your taste buds happy and your belly full all week long.  Plus, these recipes are quick and easy to prepare.  Give them a shot, and enjoy being meat-free.
Monday:
6 Servings
16 Ingredients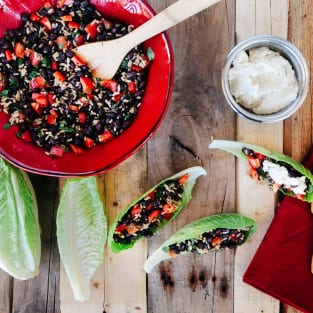 These black bean wraps with cashew cream  are a crowd favorite.  Simple to whip up, and relying mostly on ingredients you already have in your pantry (canned beans, rice, and quinoa), you're just 30 minutes away.
Tuesday:
5 Servings
11 Ingredients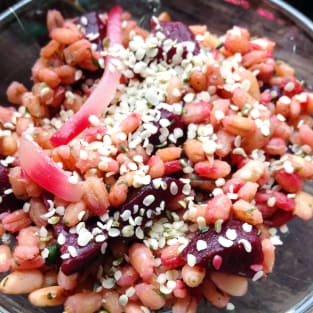 This barley beet salad is a great side dish, but with a fried egg on top, makes a quick and easy main course.  If you buy par-cooked barley and grab cooked beets from the salad bar, it comes together super fast.  My favorite part is the pine nuts and sesame seeds on top for crunch.
Wednesday: 
4 Servings
13 Ingredients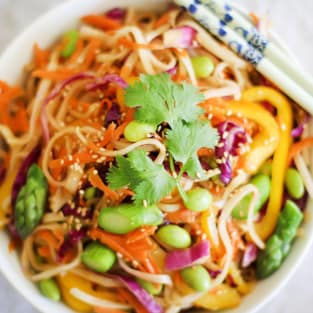 If you need a mid-week pick me up, look no further than this bright, fresh and healthy Pad Thai.  It has the addition of edamame for a sweet dose of protein to keep you satisfied.
Thursday: 
2 Servings
22 Ingredients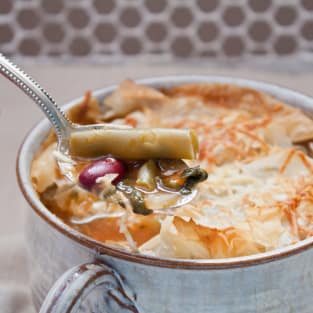 For something a little heartier, try this Minestrone Pot Pie for two.  It takes regular minestrone soup for a joy ride with a crunchy, cheesy crust.  It's seriously delicious.
Friday:
4 Servings
11 Ingredients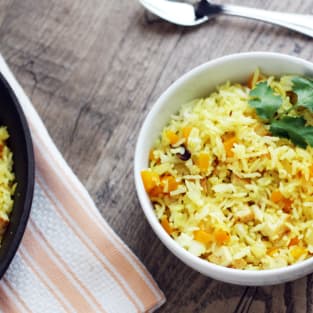 Stop right there—do not call for takeout food!  Make your own takeout at home with this Indian Fried Rice recipe.  Everything is made in one pan—from the tofu to the rice, so it couldn't be easier.
Are you tired of the dinner routine?
Stuck in a rut or looking for fun new recipes to try?
Our Facebook Group is growing every day! If you haven't joined yet, we invite you to come check it out and join the fun.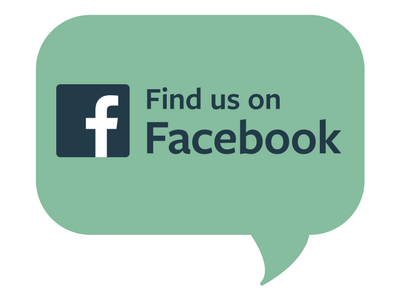 You can ask for recipe ideas, talk about cooking techniques, or get help figuring out the right new pan set for you. If you've already joined, invite a friend along!

Tags: Meal Plans, Vegetarian