Lemon Drop Meringue Cheesecake Recipe
Susan Palmer | Girl in the Little Red Kitchen

Lemon Drop Meringue Cheesecake brings the sunshine of spring into a dessert. Creamy cheesecake with a lemon boozy filling will wake you...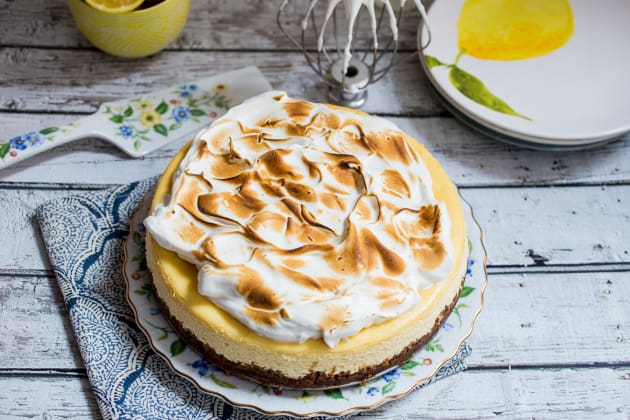 Let's have a conversation about boozy desserts shall we? I feel like they fall into two camps, the first being the one that gets you a little buzzed while still satisfying your sweet tooth and the other merely compliments the dessert without tasting the alcohol that's in there. However, it is most definitely there, friends, and shouldn't be consumed by anyone under legal drinking age.
I tend to go back and forth with the level of intensity but with my desire for springtime baking already reaching peak levels, this dessert called for subtle touches.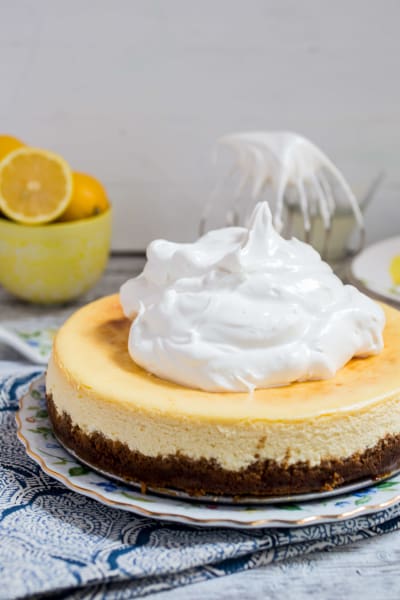 Spring desserts of course, in my mind, equate to bright flavors, fruits, lemons, pies, and anything that doesn't sit too heavy in your stomach. Which is exactly why I wanted to make pie – yes, I know, what is sitting in front of you isn't pie.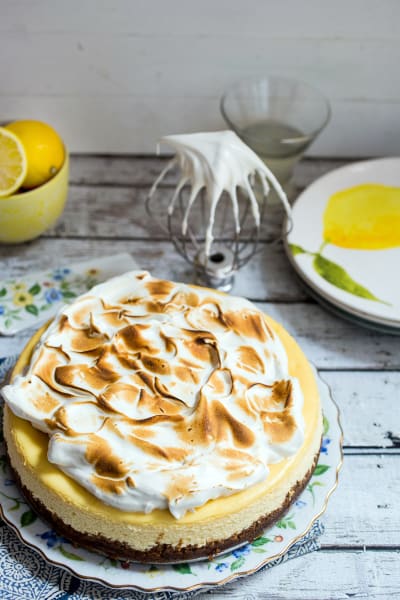 You see, every time I make pie, I forget that we aren't friends. It probably also didn't help that my first attempt at lemon meringue pie had some added vodka in it. The filling didn't like that addition and ended up a soupy mess. I was done with pie; instead I was going to make something I knew I couldn't mess up; something that was bred into me, something that every New Yorker should know how to make.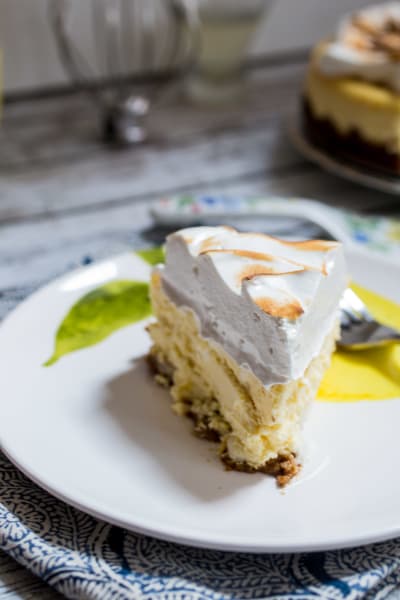 Some might argue that cheesecake is a heavy dessert, but this one isn't as dense as the usual New York style cheesecakes. This cake has a creamy tart filling thanks to plenty of fresh lemon juice, zest and some Greek yogurt. To make it extra special, I added that beautiful glossy meringue topping because if I couldn't put it on my pie it was going to go on my cheesecake! The only thing you need to go with it is an actual lemon drop martini for a perfect finish at the end of the night! 
Planning a dinner party and need some inspiration?
How about looking for a new slow cooker dinner idea?
We've got you covered in our ever-growing Facebook group! If you're not a member yet, why not?!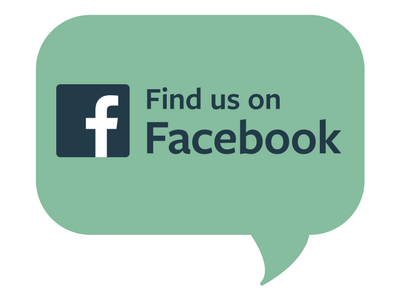 We're chatting cooking techniques, dessert ideas, and everything in between. If you're already a member, invite your friends to join us too!
Lemon Drop Meringue Cheesecake Recipe
Ingredients
For the Crust:
4 cups Graham Cracker Crumbs
2 tablespoons Granulated Sugar
6 tablespoons Unsalted Butter, Melted
For the Cheesecake Filling:
32 ounces Cream Cheese, 4 blocks, room temperature
1 cup Plain Greek Yogurt, Room temperature (full fat or 2% is fine)
1 cup Granulated Sugar
1/2 teaspoon Salt
2 tablespoons Lemon Zest
1/2 cup Lemon Juice
1/4 cup Vodka
4 large Eggs, Room temperature
For the Meringue:
4 large Egg Whites, Room temperature
1 cup Granulated Sugar
1/4 cup Vodka
1/4 teaspoon Cream Of Tartar
pinch of Salt
Directions
Heat your oven to 350°F. and grease your springform pan.
In a bowl combine the graham crackers, 2 tablespoons sugar and 6 tablespoons butter – the texture should feel like wet sand.
Press the graham cracker crust into the grease pan, filling in the bottom and sides.
Bake for 8-10 minutes or until the crust forms a nice golden color. Remove to cool slightly. Then wrap the bottom of the pan in aluminum foil to prevent leaking in the water bath.
Reduce the oven temperature to 300°F. and set up a water bath in the oven.
In the bowl of your stand mixer fitted with the paddle attachment cream the cream cheese, Greek yogurt, sugar, and salt. Add in the lemon juice and vodka and scrape down the sides. Mix in the eggs one at a time until completely combined.
Pour the cheesecake batter into your prepared crust, give the pan a good tap on the counter and carefully place in the water bath to bake for one hour and 30 minutes.
While the cheesecake is baking make sure to keep the oven door closed the entire time, this will ensure an evenly bake cheesecake and will prevent any cracks.
After it has finished baking, turn off the heat, prop the oven open slightly with a wooden spoon and cool for 2 hours in the oven. After two hours you can remove the cheesecake to finish cooling in the refrigerator for at least 6 hours or recommended overnight.
Once the cheesecake has completely cooled, proceed with the meringue topping.
In a metal bowl set over a double boiler, whisk the egg whites, sugar, cream of tartar and salt at a vigorous pace until the temperature reaches 160°F. You want to consistently whisk the bottom of the bowl to make sure the egg whites don't cook.
While you whisk, the egg whites will become frothy and double in size.
Transfer to a clean, dry mixing bowl for your stand mixer fitted with the whisk attachment.
Whip on high until the egg whites have formed shiny, stiff peaks- about 8-10 minutes.
Carefully scoop the meringue on top of your cheesecake and brown the top either with a kitchen torch or in your broiler for 30 seconds to 1 minute.
The cheesecake is best serve the day the meringue is added and should be kept loosely covered in the refrigerator.
Recommended
Nutrition Facts
Servings Per Recipe 14
---
Amount Per Serving
Calories from Fat 246
Calories
523
---
% Daily Value*
16%
Total Carbohydrate
49g
---
* Percent Daily Value are based on a 2,000 calorie diet. Your daily values may be higher or lower depending on your calorie needs.
** Nutrition Facts are estimated based on ingredients and data provided by
Fat Secret
. Please consult a doctor if you have special dietary needs.