Sides for Lamb Chops
The Editors at Food Fanatic | Food Fanatic
There are lots of wonderful sides for lamb chops that pair with them perfectly! Here are our suggestions, including some delicious recipes!
With their delicate flavor, lamb chops are a delicious date night dinner option, dinner party meal or perhaps even a mid-week treat!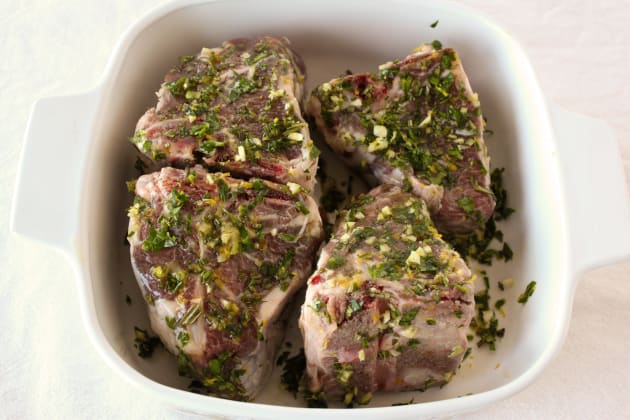 One of the simplest, yet most delicious, ways to cook lamb chops is to pan-fry them with a little bit of salt, pepper and chopped garlic, drizzled with mint sauce or jelly.
These are often served alongside simple roasted potatoes and veggies. But if you really want to wow your guests, you may want to consider giving some other dishes a try!
Lamb pairs well with a range of flavors, so you can get quite creative with the side dishes you want to serve up alongside lamb chops.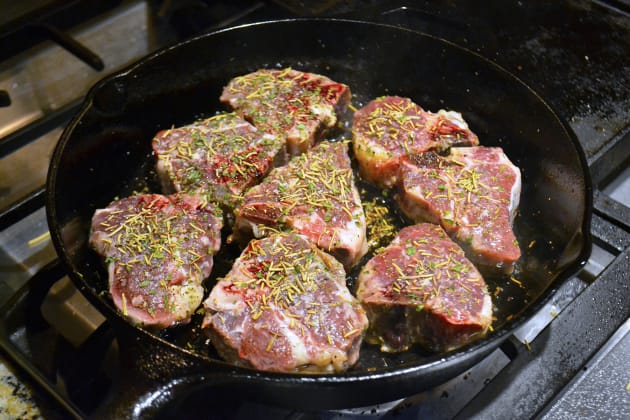 Mint complements lamb beautifully, so these Greek Roasted Potatoes and Green Beans are an excellent choice. Best of all, they require very little prep work – simply chop the ingredients, toss them in oil and herbs, pop into the oven and roast!
For a pop of color, adding some vibrancy to your plate, this Roasted Beet and Carrot Quinoa Salad also makes a wonderful side dish for lamb chops.
Both of these options are great for a spring or summer meal when the weather is warmer.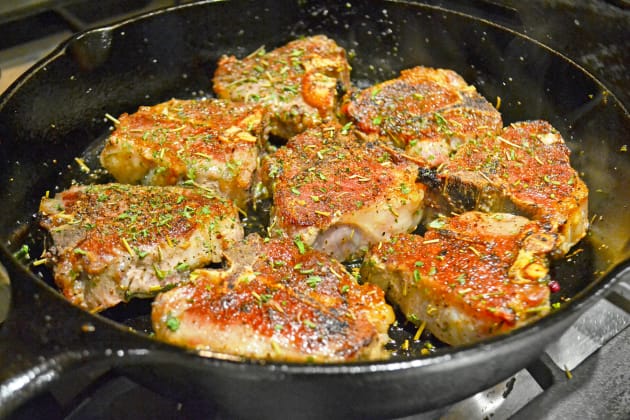 When the evenings turn cool, we all prefer something a bit more comforting to serve with our lamb chops.
One of our all time favorites is this Cheesy Mashed Potato Casserole, which is very similar to twice-baked potatoes, but without the skins – a great option for those picky eaters!
For a slightly healthier take on a potato gratin and a bit more of a unique flavor, why not consider this Sweet Potato Gratin? Pair this gratin with Maple Bourbon Glazed Carrots for a winner!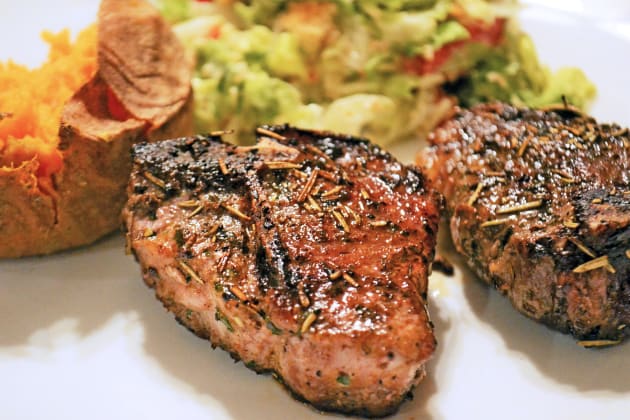 Try marinating your lamb chops
Marinating lamb chops  for about 4-5 hours is a great way to enhance their flavor.
Here's a great Mediterranean marinade to try...
2 lemons
¼ cup olive oil
2-3 minced garlic cloves
2 tablespoons fresh oregano, chopped
1 teaspoon fresh thyme leaves, chopped
1 bay leaf
1 teaspoon salt
¼ teaspoon ground pepper
1. Simply mix all of the ingredients in bowl and pour over lamb chops. 
This dish is bound to be a hit, so double (or triple!) the marinade and store it in the fridge for up to a week in an airtight container. 
Cooking lamb to perfection
Unlike chicken, lamb chops do not need to be cooked all the way through, so a little pink (or a lot!) is absolutely fine.
We all have our preferences when it comes to how we like our lamb chops cooked and it can be hard to eyeball them to determine when done. Instead we recommend using a digital thermometer:
Rare – 50 degrees Celsius 
Medium rare – 55 degrees Celsius
Medium – 60 degrees Celsius
Medium well – 65 degrees Celsius
Well done – 72 degrees Celsius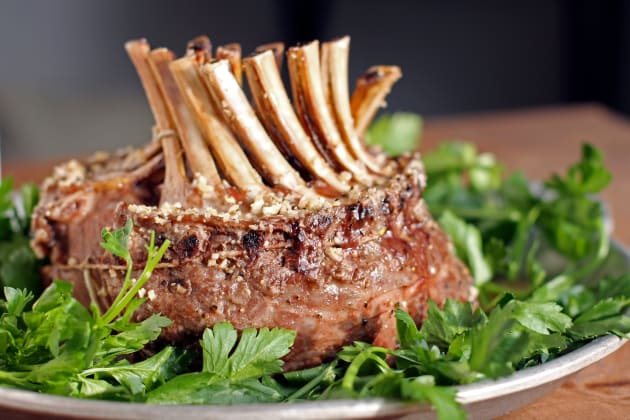 We always recommend removing your lamb chops from the heat a few degrees before your preferred temperature as the residual heat will continue to cook them. 
Lamb recipes to try
Tags: Lamb, Meat, Side Dishes