What are Beets Good For
The Editors at Food Fanatic | Food Fanatic
Packed with nutrients and absolutely delicious, beets make a healthy and tasty addition to your diet.
Vibrant and full of health benefits, beets are well worth including on your menu on a regular basis! 
Beets became popular in the 19th century when the Romans first began to cultivate them. Not only are they highly nutritious, they also boast a natural sweetness which intensifies with cooking, particularly when roasted.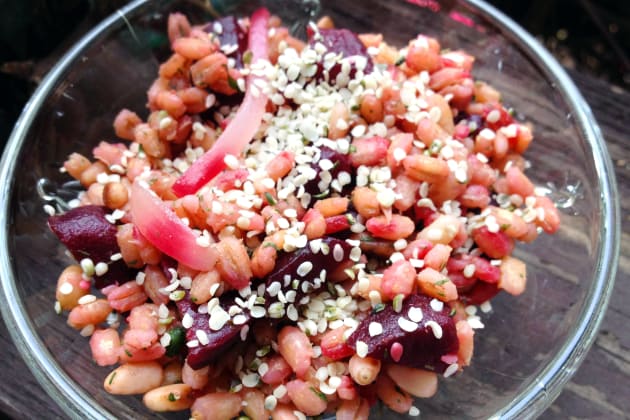 Beets actually belong to the same family as leafy greens such as
Swiss chard
and
spinach
. The leaves of beets are edible  and an excellent source of calcium, iron and vitamins A and C. Try sautéeing them with a little garlic, salt and pepper. Delicious!
The beet itself is rich in fibre, maganese, potassium and folic acid. The fibre can help prevent constipation and helps reduce the levels of cholesterol in the body. Better still, consuming beets can give your immune system a valuable boost!.
Beets are also great for digestion, because they contain glutamine - an amino acid that assists in maintaining the intestinal tract. They're also rich in nitrates which help reduce blood pressure, lowering the risk of stroke and heart disease.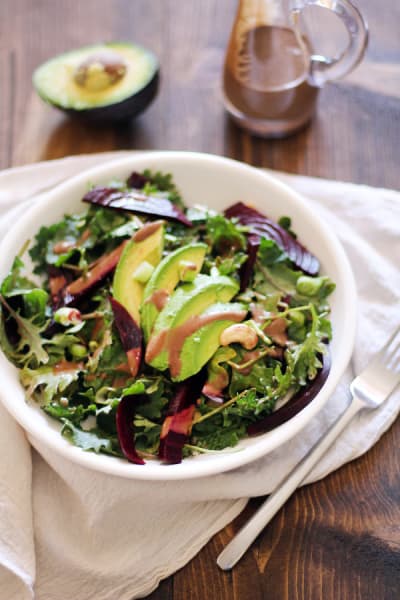 Choosing and storing beets
Beets are very versatile veggies!  They work well in salads, soups, smoothies and lots more.
When choosing beets, look for beets that still have their greens. Make sure that the bulbous part of the vegetable (the beet) is smooth and firm and shows its lovely purple color. Avoid beets that are soft, dull or wrinkled.
Beets with their greens can be kept in the fridge for up to four days, but to prolong their life, store them in water. Alternatively, cut the greens off the beets and they will last for anywhere between two to four weeks in the fridge.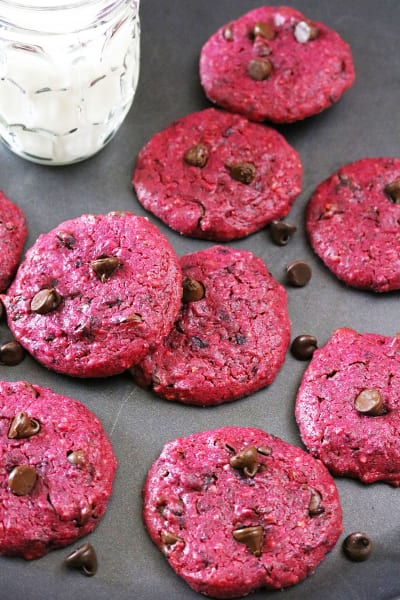 Did you know...
Not all beets are purple - you can buy white and golden varieties too. However, these lack much of the nutritional value of red beets. 
Cooking with beets
Beets give a good boost of nutritional value to recipes and allow you to get creative, adding color to dishes and introducing incredible flavor, especially when roasted.
Here are some delicious recipes to try:
-
Beet Hummus
: liven up your hummus with color and flavor  
-
Beet Cookies
: a combination you may not have considered trying - but one you'll want to go back to!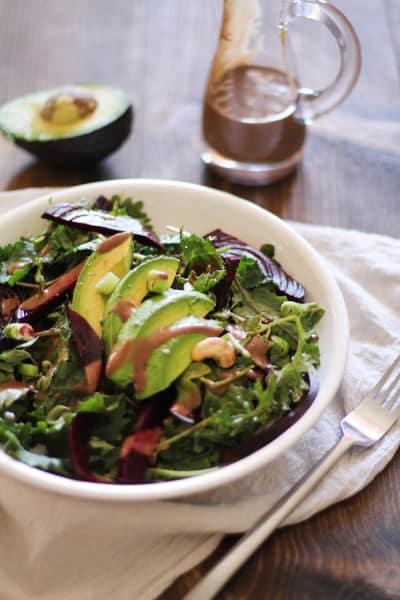 Bear in mind that cooked beets can be frozen, as they don't lose flavor or texture, but we wouldn't recommend freezing raw beets as they tend to go soft after thawing out.
Beets can be messy!
While their color is beautiful to look at, there's nothing worse than beet stains on your hands!

Fortunately, we have a handy hack to help - simply cut a lemon in half and rub it on your hands to help remove the stains.

Tags: Beets, Vegetables, Healthy Eating