Apple Coffee Cake
Megan Myers | Stetted Updated
Apple coffee cake that'll start your day off all cozy-like. Get the flavors of Dutch Apple Pie in this moist breakfast treat.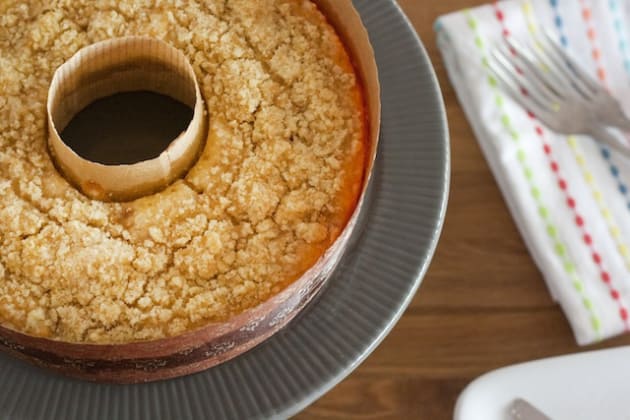 Are you a coffee cake fan? I know I am. How can you not enjoy the idea of cake for breakfast?
Yet, for some reason, coffee cake seems to have fallen out of favor with the breakfast crowd, being replaced by homemade doughnuts and new ways to serve eggs.
You don't need to give up the eggs, but coffee cake is an excellent way to round out any breakfast or brunch (and don't forget snack time).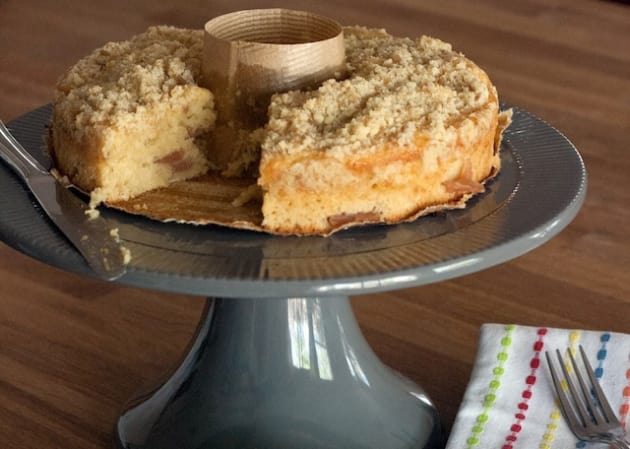 This recipe has the flavors of Dutch apple pie – a crunchy streusel topping combined with spiced apple pie filling that makes for a moist and tender cake.
Brew up a pot of coffee and get ready to linger over breakfast.
Ingredients
Coffee Cake:
1 cup Flour
1/2 tablespoon Baking Soda
1/2 teaspoon Salt
1/3 cup Granulated Sugar
1 large Egg, beaten
1/2 cup Whole Milk
1 cup Apple Pie Filling, preferably homemade
Topping:
1/3 cup Flour
2 tablespoons Brown Sugar
2 tablespoons Granulated Sugar
dash of Salt
2 tablespoons Unsalted Butter, cold
Directions
Preheat oven to 350°F. Grease an 8x8 baking pan or tube pan, or line with parchment paper.
In a large bowl, mix together dry ingredients. Stir in milk and egg until well-blended, then add in pie filling. Pour into prepared pan.
In a small bowl, mix together topping ingredients through salt. Using a pastry cutter or two knives, cut in butter until the mixture resembles coarse crumbs. Scatter topping over the batter.
Bake for 35-40 minutes, until a toothpick inserted into the center comes out clean. Let cool at least 5 minutes before serving.
Notes
I used this Apple Pie Filling Recipe.

Tags: Breakfasts, Baking, Cakes