Hot and spicy, this dish is a tropical treat you won't soon forget.

You'll love the heat and flavor in this fragrant marinade.

Let's make Jamaican Jerk Chicken!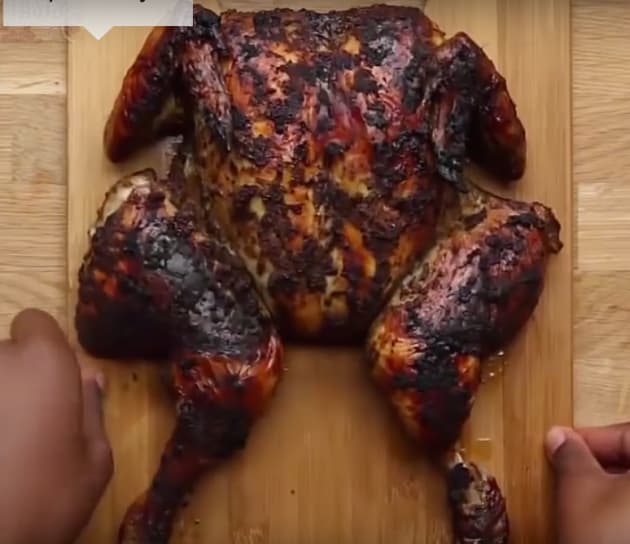 Take one whole chicken.

Prepare the chicken by removing the backbone using a pair of kitchen scissors or a sharp knife. Turn it over and flatten it down to spread the chicken out as much as possible.

Combine 3 chopped scotch bonnet peppers, 4 cloves of chopped garlic, 1 tablespoon thyme, 2 chopped onions, 1 tablespoon light brown sugar, 1/2 tablespoon nutmeg, 1/2 tablespoon ginger, 1 tablespoon olive oil, the juice from 1 lime,  1/2 cup white vinegar, and salt and pepper to taste.

Blend the ingredients together in a food processor.

Then spread the mixture over the chicken as much as possible.

Cover and marinate in the fridge for at least 3 hours or overnight.

Bake in the centre of a preheated oven, uncovered for 45-50 minutes at 400°F, or until the thickest part of the thigh is 160°C.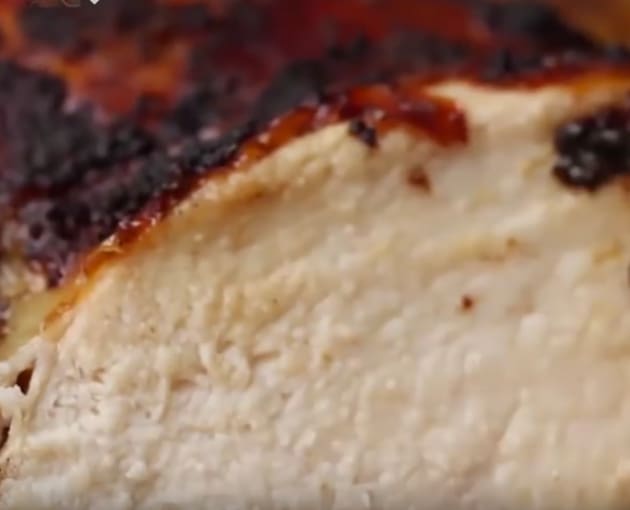 Check out the video below for all of the delicious details.

Allow to rest for 10 minutes..

Then cut up, serve, eat and enjoy!