Microwave Spaghetti Squash Recipe
Joli Selten-Forbes | Joli Selten-Forbes

Microwave Spaghetti Squash couldn't be easier. Use your favorite herbs to flavor up this easy pasta replacement.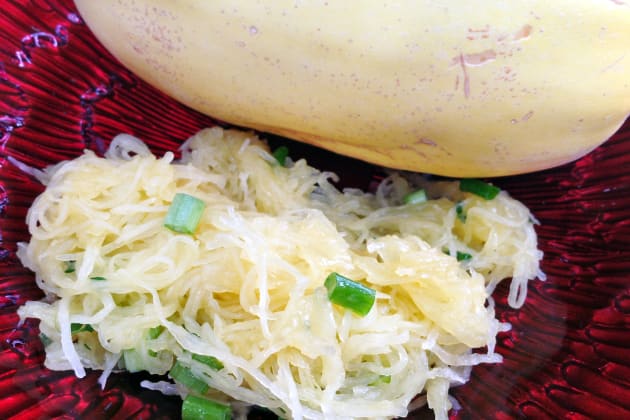 "Here, take this squash… it's from my garden and I have no idea what to do with it," my friend said to me, passing off a heavy, hard, yellow and crackly, orphaned vegetable.
Ahhhh, a culinary challenge, I love it!! Bring it on!!
So, I promptly went to my library of cookbooks for reference. And since that moment, spaghetti squash has become my husband's and my favorite, gluten-free, noodle substitute because it is fresh, crisp and not trying to be a semolina noodle!
Those pesky brown rice noodles, while I like them for cold pasta salads (like my Hawaiian macaroni salad recipe), can remain al-dente in a stuck-in-your-teeth kinda way and they don't save and reheat very well. But not this baby - she stores like a champion, is ready in 15 minutes, and makes for a nutritious semolina replacement.
Making spaghetti squash is so simple it's crazy! I've tried baking it and I've tried microwaving it and I have to say - and I'm a hippy so this is nuts - I'd have to say that microwaving them is far superior than baking because it takes no time at all to create the same, exact result.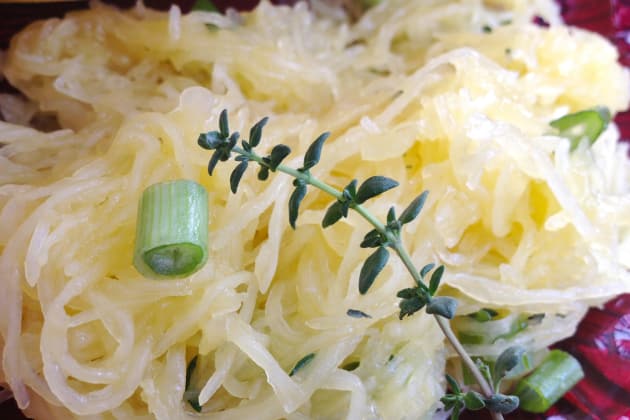 My catering company, Mama Love Grub, has used spaghetti squash in a number of vegan menus, including bean chili and Asian-fusion cold salads, but in my house we eat it with cruelty-free, homemade meat sauce! I even made it for my entire family on Christmas Eve this year and man was it a HIT! (Even my father-in-law ate some… and he's an old-school 80-year-old!) Success!
The recipe I'm going to share below is vegan, made with olive oil, but it can easily be switched up with ghee, butter, or any oil or butter substitute you love. The squash itself is somewhat devoid of flavor; it simply has an essence of vegetable-y, crunchy freshness. So this unassuming gem from the garden will take on your sauce's personality - whether it be meek or daring is up to you!
Don't miss our Spaghetti Squash with Walnut Carrot sauce too. Paleo goodness right here.
Are you tired of the dinner routine?
Stuck in a rut or looking for fun new recipes to try?
Our Facebook Group is growing every day! If you haven't joined yet, we invite you to come check it out and join the fun.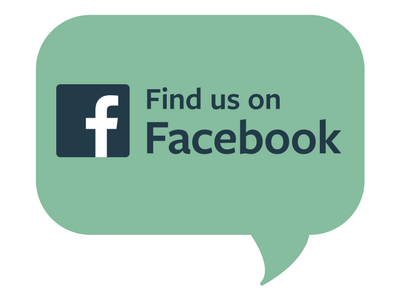 You can ask for recipe ideas, talk about cooking techniques, or get help figuring out the right new pan set for you. If you've already joined, invite a friend along!
Microwave Spaghetti Squash Recipe
Ingredients
1 whole Spaghetti Squash
Fresh Herbs, to taste - I used Thyme and Rosemary
Olive Oil, use as little as a splash or as much as 1/8 of a cup depending on your taste
Garlic Salt, to taste
Black Pepper, to taste
Directions
With a sharp knife, carefully puncture the squash approx. 8 times while turning it all the way around so there are "air ducts" equally placed throughout. Just stick the knife about 1/4 - 1/2 inch into the veggie each time. (In the microwave, the squash cooks from the inside. By opening it up like this, the pressure can escape out the holes and you avoid an explosion in the appliance!)
Place a paper towel on the bottom of the microwave rack.
Place the squash on top of the towel and cook on high for 10 minutes.
The squash will be SUPER hot, so let it sit up to 5 minutes in the microwave.
With tongs or an oven mitt, remove the squash from the microwave and place on cutting board.
With a sharp knife, slice the squash in half, lengthwise.
Using a tablespoon, scrape out the seeds and discard them or set them aside for drying to plant in your own garden.
Take a fork and scrape the noodle-like sections of squash into a bowl.
Add olive oil, fresh herbs, salt and pepper to taste and toss.
Serve warm or store for future use.
Recommended
Nutrition Facts
Servings Per Recipe 4
---
Amount Per Serving
Calories from Fat 2
Calories
21
---
% Daily Value*
---
* Percent Daily Value are based on a 2,000 calorie diet. Your daily values may be higher or lower depending on your calorie needs.
** Nutrition Facts are estimated based on ingredients and data provided by
Fat Secret
. Please consult a doctor if you have special dietary needs.