Green Bean Bundles Recipe
Dionne Baldwin | Try Anything Once

Green Bean Bundles are a vegetarian appetizer everyone will love. The crispy phyllo exterior adds an extra special touch.
When green beans are readily available, I feel obligated to buy them at least once every week. They always seem like a good idea until I'm in a rush and spent all my time being creative with the main dish with no inspiration left for my poor green beans, so blanching it is. Again.
The very first time I made green bean bundles, I was trying my very best to put together a finger food for a late afternoon appetizer. My load of green beans were right in front of me but I looked past them during my first two trips into the kitchen, hoping something else would pop out at me. I'd never made an appetizer with green beans before.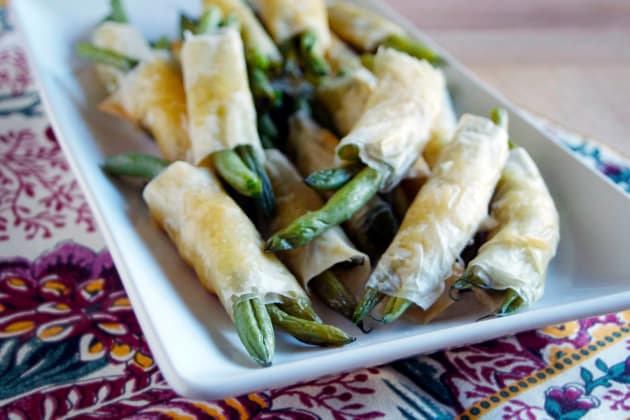 My daughter was performing in a music program that night and I wanted something out of the ordinary (for us) but also a finger food that she would want to eat. She had been looking forward to this night for months and knowing her, she wouldn't want to sit down to a full dinner before performing. Sometimes appetizers are the perfect thing.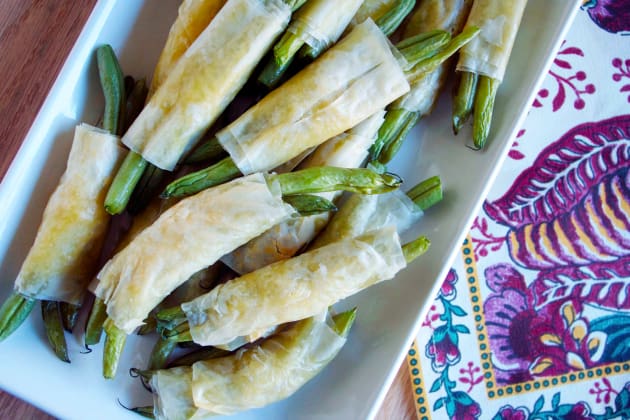 We sat down together and enjoyed a few of these green bean bundles while I asked about the songs on the program and she tried to decide which skirt to wear with her new shirt. My other half had taken the night off from work so he was munching away right there with us, sipping on coffee and listening to us chat away.
By the end of the following day, all the bundles were gone. Personally I love the crispy, baked phyllo and flavor of the cheese with the green beans. My other half and my daughter liked them too.
Their eyes widened with a smile when they first bit into them, but we talked about other things besides my neat bean appetizer. By the end of the week, my daughter was asking when we would have green bean bundles again, and could we all have them together at the table?
I was happy to make them again. And again.
Green bean bundles are a delicious way to enjoy green beans. The process isn't difficult but, the phyllo dough must be kept moist to avoid drying out. Visit my site to see a video demonstration, or watch the video below.
I buy the boxes of phyllo from the freezer section and usually two packages of dough come in each box. This recipe uses one of those packages.
Are you tired of the dinner routine?
Stuck in a rut or looking for fun new recipes to try?
Our Facebook Group is growing every day! If you haven't joined yet, we invite you to come check it out and join the fun.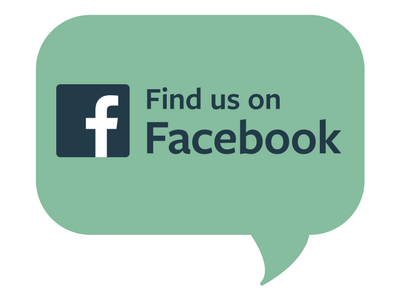 You can ask for recipe ideas, talk about cooking techniques, or get help figuring out the right new pan set for you. If you've already joined, invite a friend along!
Green Bean Bundles Recipe
Ingredients
1 1/2 pounds Green Beans, Washed
1 package Phyllo Dough, Thawed (there should be two packages in a box)
Olive Oil
Grated Parmesan Cheese, The kind in the shaker
Directions
Preheat your oven to 375°F.
You will need two or three baking sheets for this recipe, depending on the size.
Snap the ends off your green beans. You can remove both ends or just the side that was attached to the vine.
Pour olive oil into a bowl and grab a pastry brush.
Have your grated cheese handy, ready to use.
Grab a clean, thin tea towel if you have one or just use a clean dish towel. Run it under cool water to saturate, then wring out the water until the towel is just damp, not dripping wet. This towel will cover your phyllo dough and keep it from drying out whenever you aren't working with it.
Open your package of phyllo dough and unroll it.
Using a pizza cutter, cut it lengthwise to make three long sections. Cover with your damp towel.
As you begin to work, you can remove one section of dough and cover the remaining two.
Brush, or maybe dab, olive oil onto the top of one section of dough. Remember to keep the other sections covered until you need them. You will need to hold down the ends of the phyllo dough as you brush.
Sprinkle grated cheese on top of the olive oil.
Grab three beans and place them at one end of the strip of dough and roll them until you reach the end of the strip. You will be rolling these using single layers, but if you happen to grab more than one layer it's totally fine. If you have all three beans facing the same direction and even curling the same way, you'll get a tighter bundle.
Continue rolling until all the beans are gone.
Fill up one sheet, brush the bundles with a little olive oil and bake for 11-12 minutes. The phyllo should be crisp and a very light brown in color.
Continue to roll beans while the first batch bakes or wait and bake multiple pans at once.
Notes
I only had 3-4 layers of phyllo dough left after the beans were gone so there was very little waste.
Always cover phyllo dough with a damp towel when not in use to prevent drying. Even if you're stepping away for just a moment, you'll want to cover them with a damp but not wet towel.
If phyllo is not covered and dries out, it will dry and become brittle. If the dough is wet, the layers may not separate.
Recommended
Nutrition Facts
Servings Per Recipe 60
---
Amount Per Serving
Calories from Fat 5
Calories
15
---
% Daily Value*
---
* Percent Daily Value are based on a 2,000 calorie diet. Your daily values may be higher or lower depending on your calorie needs.
** Nutrition Facts are estimated based on ingredients and data provided by
Fat Secret
. Please consult a doctor if you have special dietary needs.