Gingerbread Coffee Vegan Cheesecake Bars Recipe
Taylor Kiser | Food. Faith. Fitness.

Gingerbread Coffee Vegan Cheesecake Bars are a healthy way to indulge this holiday season. So dang delicious!
The other day someone asked me how I liked my coffee.
Without even batting ONE EYEBALL, my mouth said "inside some spicy-sweet and SOSO cozy paleo cheesecake bites of BLISS.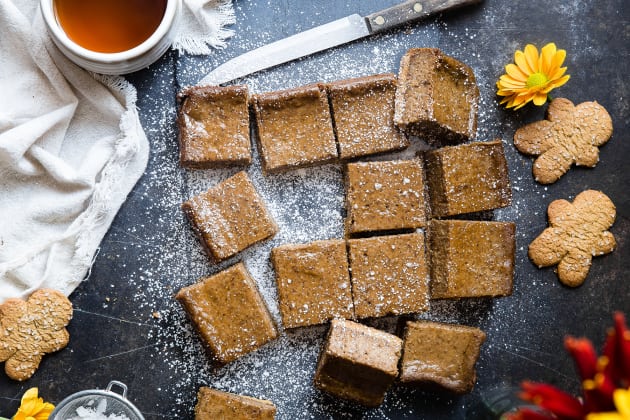 I think they were expecting a normal-person answer like "black" or "with a RIDICULOUS amount of stevia." ßThe latter might not be totally normal-person, but it IS how I like my actual CUP of coffee, just in case your wondering hearts were, well, wondering.
Anyway.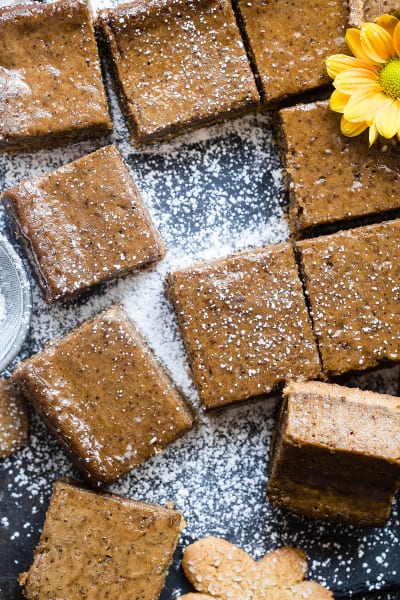 They were VRY VRY confused until these creamy-dreamy-layers of compl-EATLY dairy AND lactose free gingerbread bars were explained. It's a little something like this:
A foundation of crispy-crunchy GOODNESS that is comprised of a coconut flour crust, swirling with fall-perfect-flavors. This also happens to be where our granulated coffee friend? MAKING ITS DELICIOUS DEBUT.
Velvety smooth and RIDICULOUSLY rich "cheesecake," that is mish-mashing with the sticky-sweet gingerbread flavors of molasses, lots and lots of ginger, cinnamon, cloves and nutmeg.
Cozy fall feels for your face? ON POINT.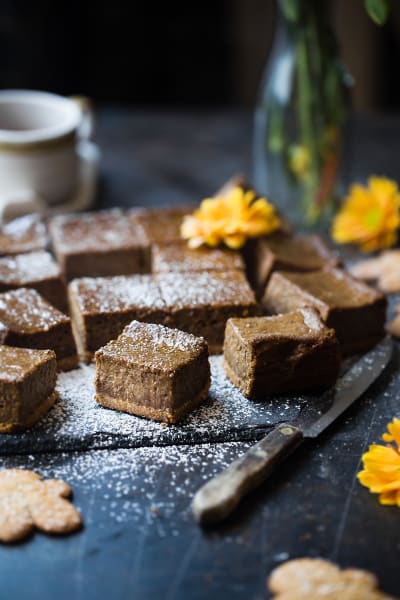 There is, in fact, MORE coffee speckling the layer of tasty, creamy paleo cheesecake. Considering there are not one, BUT TWO, layers of rich coffee taste in these bars, I feel VRY VRY okay telling people that THESE are how I "like my coffee."
Now that everything has been broken down and explained, I can see you jumping on board the eating-your-coffee train RIGHT ALONG WITH ME.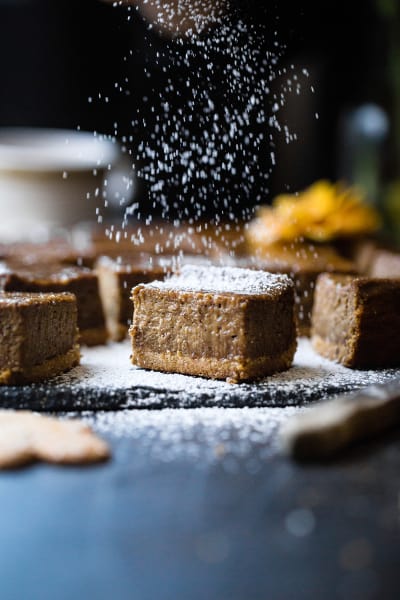 I mean, do you remember the gluten free gingerbread biscotti recipe? Coffee and gingerbread are a match made in heaven. Two peas in a pod. One of them is the peanut butter to the other's one's JELLY.
How many more clichés can we fit? Let's not find out.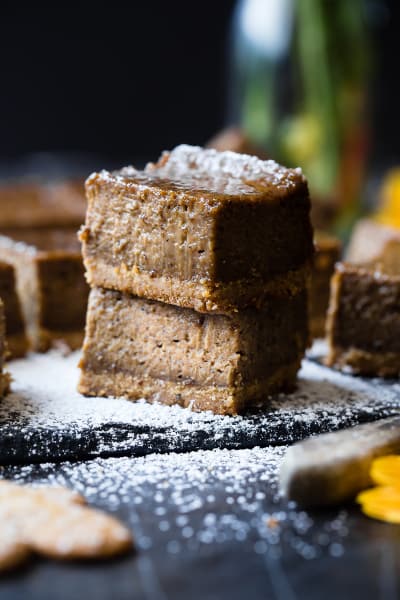 So, how do you make dairy free paleo cheesecake?
It starts with a base of cashew cream. To make this, let cashews (I like roasted) sit in water OVERNIGHT until nice and soft. Then, drain them and blend with other liquid, such as the almond milk we are using here.
Add a binder to suck all of that cashew cream tightly together. I also wanted to make you a vegan cheesecake, so we're using flax eggs and applesauce for the VRY VRY necessary binding qualities.
Add a LITTLE bit of liquid coconut oil. Since coconut oil is hard when it's cold, this helps really set the cheesecake as it chills.
Bake until the cheesecake just begins to rise – NO MORE. This gives you ULTIMATE levels of creamy-dreaminess.
Fun facts about these cozy bites of cheesecake YUM: they were actually inspired by last year's mint chocolate cashew cream no bake bars. I had E-V-E-R-Y intention of making these no bake paleo cheesecake bars, but Mr. FFF? He had WORDS about that. And NOT GOOD ONES.
"You can't make FROZEN gingerbread food. You can't make FROZEN cheesecake when it's cold outside. You can't make FROZEN coffee in the winter. And you call yourself a real food blogger with these silly notions?"
The last sentence might have been made up – but he DID say the rest. Apparently gingerbread and cold, unlike coffee, are NOT 2 peas in a pod.
Sometimes I wish he would just let me be, you know? But, without him and his taste buds that can "taste healthy" much better than mine, you guys would have been victim to the Great Cauliflower Brownie Fiasco of 2016.
You don't even want to know.
Anyway. Baked gingerbread cheesecake bars because, apparently, it is the right thing to do with your dessert-making lives.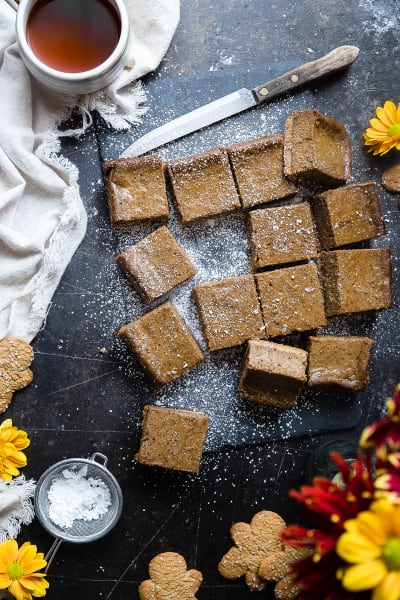 Other things that are right to do with your lives:
Cozy up to a nice warm fire with a comfy blanket and a good book. Then, pour yourself a steaming hot cup of Joe and MUNCH your way through a couple of creamy gingerbread cheesecake bars.
Or, at least use your imagination to pretend that is your REAL-PERSON LIFE while your crazy-family runs wild around your house this holiday season.
I tried.
Are you tired of the dinner routine?
Stuck in a rut or looking for fun new recipes to try?
Our Facebook Group is growing every day! If you haven't joined yet, we invite you to come check it out and join the fun.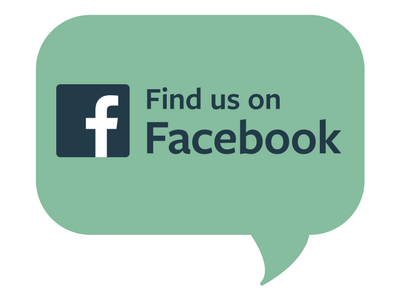 You can ask for recipe ideas, talk about cooking techniques, or get help figuring out the right new pan set for you. If you've already joined, invite a friend along!
Gingerbread Coffee Vegan Cheesecake Bars Recipe
Ingredients
For the Cheesecake:
3 tablespoons Flax Meal
7 1/2 tablespoons Warm Water
2 cups Roasted Cashews, soaked in water overnight, 270 grams
1 cup Unsweetened Applesauce
5 tablespoons Coconut Sugar
5 tablespoons Molasses
3 tablespoons Unsweetened Vanilla Almond Milk
1 1/2 tablespoons Coconut Oil, melted
2 1/2 teaspoons Ground Ginger
1 1/2 teaspoons Ground Cinnamon
1 teaspoon Coffee Grounds
3/4 teaspoon Ground Cloves
1/8 teaspoon Ground Nutmeg
pinch of Salt
For the Crust:
1/3 cup Coconut Oil, at room temperature, should be the consistency of softened butter
2 tablespoons Honey, or agave for vegan version
1 tablespoon Molasses
3/4 cup Coconut Flour, sifted*
1/2 teaspoon Ground Ginger
1/2 teaspoon Coffee Grounds
pinch of Salt
Directions
Preheat your oven to 350°F and line an 8x8 inch baking pan with parchment paper, leaving some to hang over the edges of the pan to use as a handle.
Place the flax meal into a small bowl and add in the warm water. Whisk until combined and then place into the refrigerator to thicken up.
Drain the cashews and place them into a high-powered blender. Add all the remaining cheesecake ingredients and blend until smooth and creamy, stopping to scrape down the sides as necessary. Set aside.
In a large bowl, using an electric hand mixer, beat together the coconut oil and honey until smooth. Stir in the remaining ingredients and stir until combined. Your crust mixture will be a little bit runny.
Press evenly into the bottom of the prepared pan and bake JUST until the edges are golden brown, about 7-8 minutes.
When there is about 2 minutes of baking time for the crust left, stir the chilled flax mixture right into the blender, stirring to mix it really well with the cashew mixture. **
When the crust is done, it will have risen in a few spots. Use a small spoon to quickly press it back down firmly, making sure to not leave any cracks in the crust.
Immediately pour the cheesecake mixture over the crust and spread out evenly.
Bake until the cheesecake rises and the top feels completely set, about 45 minutes.
Let cool on the counter completely and then cover and refrigerate for at least 6 hours, up to overnight.
Slice and DEVOUR!
Notes
* With all gluten free baking, please weigh your flour to ensure perfect results.
** You want the cheesecake mixture ready to pour on the crust right away, so have make sure you have the flax stirred in before the crust comes out of the oven. If you don't pour it on immediately, sometimes the crust separates from the cheesecake when baking.
Recommended
Published:

Author:

Cooking Method:

Baking

Cuisine:

Vegan

Category:

Healthy Eating

Tags:

Healthy Eating, Vegan, Dairy Free, Paleo, Cheesecakes, Bar Desserts, Christmas, Holidays, Baking, Baked

Related Recipes:

Healthy Eating Recipes, Vegan Recipes, Dairy Free Recipes, Paleo Recipes, Cheesecake Recipes, Bar Dessert Recipes, Christmas Recipes, Holiday Recipes, Baking Recipes, Baked Recipes

Recipe Yields:

16 bars

Prep Time:

Cook Time:

Total Time:

Related Post:
Published:
Author: Taylor Kiser
Recipe Yields: 16 bars
Prep Time: 15 minutes
Cook Time: 55 minutes
Total Time: 70 minutes

Nutrition Facts
Servings Per Recipe 16
---
Amount Per Serving
Calories from Fat 118
Calories
232
---
% Daily Value*
8%
Total Carbohydrate
23g
---
* Percent Daily Value are based on a 2,000 calorie diet. Your daily values may be higher or lower depending on your calorie needs.
** Nutrition Facts are estimated based on ingredients and data provided by
Fat Secret
. Please consult a doctor if you have special dietary needs.