Cheeseburger Spaghetti Squash Casserole Recipe
Taylor Kiser | Food. Faith. Fitness.

This cheeseburger spaghetti squash casserole is just like a smoky burger, without the grill! It's a great way to enjoy spaghetti squash.
If you're anything like me, and you're spending these cold fall nights huddled under a blanket, longingly looking out the window at your covered-up grill, dreaming of the days when you got to make bacon-wrapped guacamole burger bombs for dinner, then this recipe is 4 U.
However, VRY VRY much unlike the typical burgers that we shove, stuff and CRAM our hungry faces with in the warmer months, this little burger-inspired delight? NO BUN.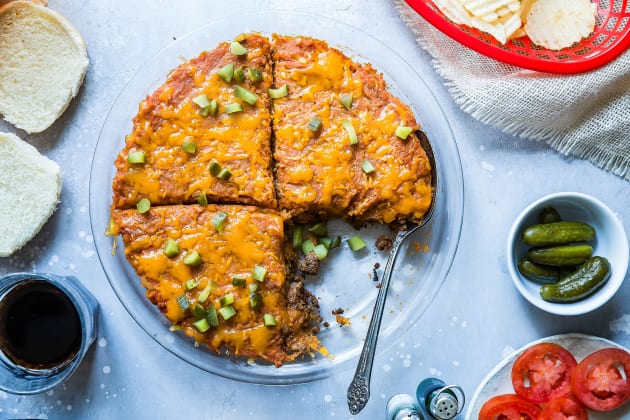 Using spaghetti squash as a base for all the tomato-y-mustard-y-pickle-y-beef-y flavors of the traditional burg' just makes sense for a few reasons:
It's got a SUPER mild flavor that allows ALL aforementioned "y" flavors to SHINE.
It's LACKING in the carb department.  Considering, we all KNOW that the fall season is about eating ALL the baked goods, this is a very wise-life choice for our waistlines. You're welcome.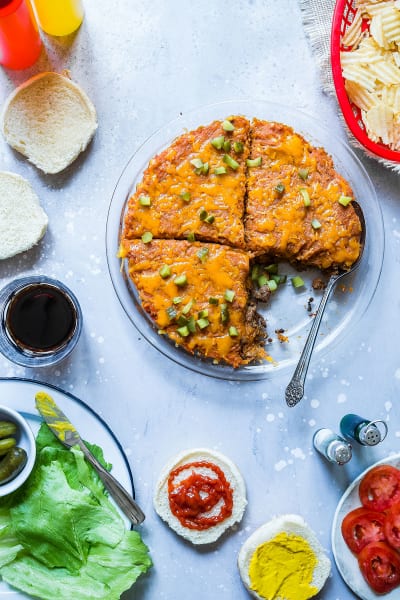 Spaghetti squash is a "winter squash" annnnnd it's basically winter. So, duh.  We use it.
See also: we learned in the Hawaiian baked spaghetti squash casserole that comfort-food-flavored spaghetti squashes are a "THING," ANDANDAND they taste really delicious inside your nutritious-yummy-dinner-loving bellies.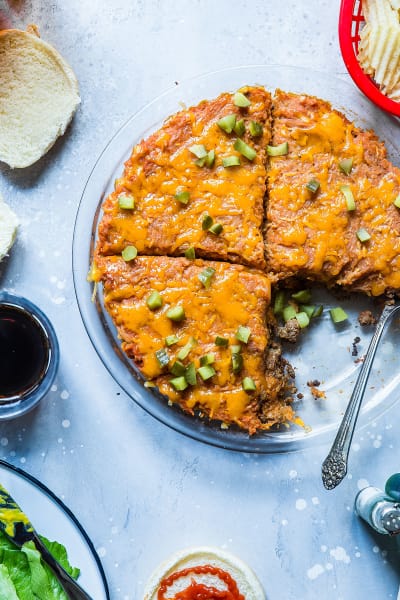 So, summer flavor vibes. We have them.  Except, like the cheeseburger quinoa, they are mix and mingling all around a totally-cooler-weather-appropriate-casserole and making every single member of your family, liiike, RLY RLY excited about dinner.
What is it about casseroles that just fills your brain with cozy, warm vibes and leaves you in a general state of BLISS?  Casseroles are like the chunky, over-size, comfy sweaters of the FOOD WORLD.
You just feel GOOD in them.
Eeerrr eating them.
Do not WEAR this casserole. Just making sure we're on the same page.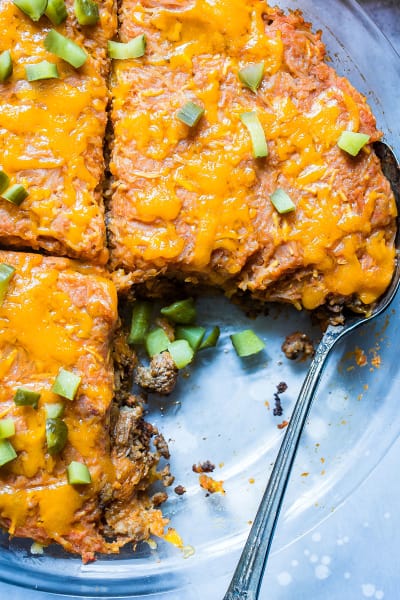 Question for you: are you the kinda person who likes ALL the things on top of your burg or do you like to keep it PRETY simple?
Personally, I like simple: some onions, a little mustard, A LOT of ketchup (#KetchupAddict) equal amounts of cheese to ketchup (read: OOEY GOOEY AND SO MELTY PLEASE AND THANKS) and a FEW pickles for a little vinegary-tangy kick.
Um. And beef. OBVI.
So, 'cause I am simple folk like that, this little casserole is filled with ALL those flavors.  It's got tomato sauce and tomato paste mixed together to give you every single tomato-y ketchup vibe that you crave, along with a swirl of zippy mustard, a mish-mash of zesty diced onions and a PUNCH of tender ground beef.
With cheese.  Lots and lots of cheese.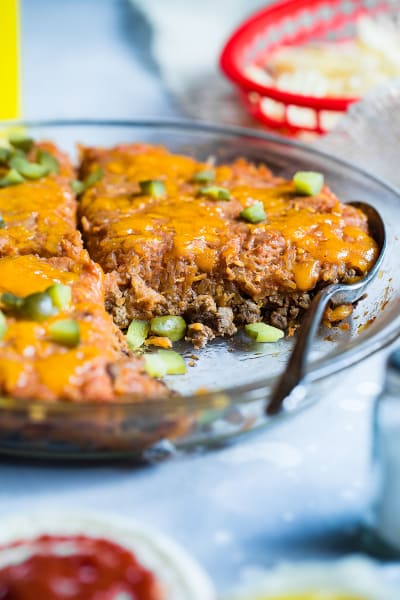 I know some people have VRY VRY strong opinions about pickles on burgers, so they're a topping.  A topping that is HIGHLY recommend to be PILED on top of your casserole.  Just FYI.
Let's all quit longingly staring out the window at the forlorn, lonely grill and get our heads in the DINNER GAME.
There's no time to waste when summer and winter food are about to collide in a way that is going to make you feel like the family-friendly-healthy-but-delicious dinner MVP.
Planning a dinner party and need some inspiration?
How about looking for a new slow cooker dinner idea?
We've got you covered in our ever-growing Facebook group! If you're not a member yet, why not?!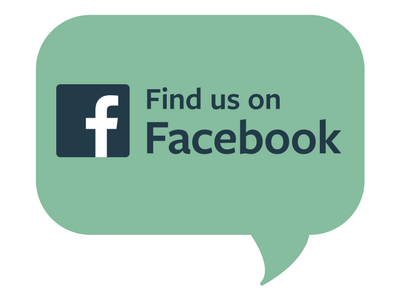 We're chatting cooking techniques, dessert ideas, and everything in between. If you're already a member, invite your friends to join us too!
Cheeseburger Spaghetti Squash Casserole Recipe
Ingredients
1 whole Spaghetti Squash, about 2.5-3 pounds, or about 5 cups once roasted
2 teaspoons Olive Oil
1 teaspoon Salt
Black Pepper
1 pound Lean Ground Beef
1/2 cup Diced Onion
1 large Egg
1/2 cup Tomato Paste, plus 2 tablespoons
2 tablespoons Water
2 teaspoons White Vinegar
1/2 teaspoon Onion Powder
1/2 teaspoon Garlic Powder
2 tablespoons Prepared Yellow Mustard
1/2 cup Tomato Sauce
1 1/3 cups Reduced Fat Shredded Cheddar Cheese, about 5 ounces, divided
Diced Pickles, for garnish
Directions
Preheat your oven to 400°F. Line a baking sheet with tinfoil.
Cut the squash in half and scrape out the seeds. Rub the insides with the olive oil and sprinkle with a pinch of salt and pepper.
Place the squash, cut-side-down, onto the prepared baking sheet and took until fork tender, about 45-50 minutes. Let cool until you can hold it.
While the squash cools, heat a medium, non-stick pan on medium/high heat. Cook the ground beef, breaking it up as it cooks, until no longer pink. Transfer to the bottom of a greased casserole dish.
Scrape the flesh out of the squash into a large bowl and add the diced onions.
In a separate large bowl, whisk together all of the remaining ingredients, up to cheese, adding in the 1 tsp of salt. Mix until well combined.
Pour the tomato mixture over top of the squash and stir until the squash is evenly coated. Make sure you break up all the strands of squash so the tomato mixture covers everything. Stir in 2/3 cup of cheese, reserving the rest for later.
Transfer to the casserole dish, spooning the squash over the beef and packing it into the dish tightly.
Bake until the top feels set, about 30-40 minutes. Then, sprinkle with the remaining cheese and bake an additional 4-5 minutes until melted.
Top with diced pickles for garnish.
DEVOUR!
Recommended
Nutrition Facts
Servings Per Recipe 4
---
Amount Per Serving
Calories from Fat 271
Calories
520
---
% Daily Value*
5%
Total Carbohydrate
16g
---
* Percent Daily Value are based on a 2,000 calorie diet. Your daily values may be higher or lower depending on your calorie needs.
** Nutrition Facts are estimated based on ingredients and data provided by
Fat Secret
. Please consult a doctor if you have special dietary needs.