Can you Freeze Cheesecake?
The Editors at Food Fanatic | Food Fanatic
Wondering if you can freeze cheesecake and how to get the best results when it's thawed? Find out here, and make sure your cheesecake still tastes as good as the day it was made.
There is nothing worse than making a perfectly good
cheesecake
, but then finding you just don't have time to get through it before it starts to harden up in the fridge.
But did you know you can actually freeze cheesecake without compromising its flavor?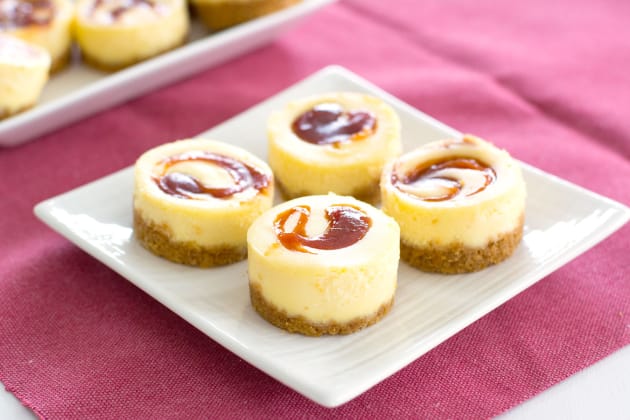 Like many leftovers, cheesecake actually tastes better the next day as the flavors have had time to permeate throughout the dish.
Once thawed, cheesecake that has been frozen is full of flavor and holds its structure well. There's just one condition, and that's that you should only store cheesecake for a month in the freezer. It's not unsafe if you store it longer, but the flavor tends to deteriorate.
How to freeze cheesecake
You can freeze cheesecake either whole or sliced, but we find that freezing it in slices is easier because you can take out just what you need.
After all, you wouldn't want to thaw an entire cheesecake only to find out you can't use it all, because then you really will have to ditch it!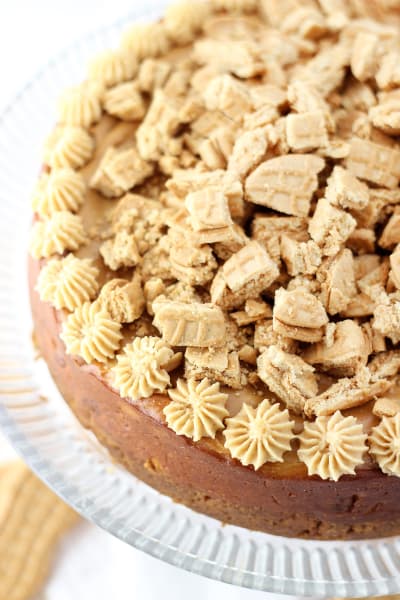 Kind of defeats the purpose, right?
So, whether you are freezing it whole or sliced, it is important to make sure you allow the cheesecake to cool entirely before you start.
If you attempt to freeze a
cheesecake
without cooling it first, it will not set and the consistency won't be right, making for quite an unappetizing cheesecake later on!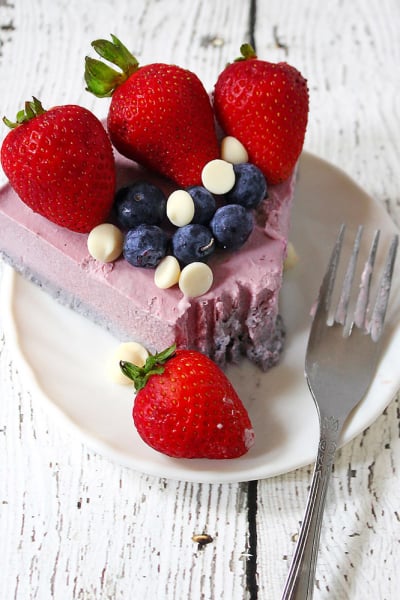 Once it has cooled to room temperature, place it into the fridge for a couple of hours so that it can set.
If you have baked your cheesecake in a springform pan, we would also recommend remove the outer ring and leave the cheesecake on the base of the pan prior to freezing. 
If you want to freeze individual slices, wrap them well in plastic wrap prior to freezing.
For a whole cheesecake, place onto a platter and then proceed to wrap the entire thing tightly in plastic wrap. Wrapping it tightly in plastic ensures that the cheesecake holds its structure.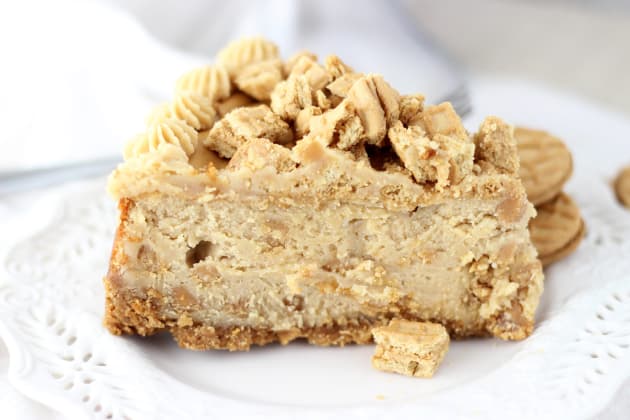 Once your slices or whole cheesecake are wrapped in plastic, wrap them again in foil to help prevent any freezer burn. 
To defrost, thaw on the counter at room temperature for an hour or so; alternatively, you can defrost in the fridge overnight. We prefer the fridge method, as dairy products that are typically used in cheesecakes can spoil quickly when left at room temperature.
We have found that toppings do not always freeze well, so we would highly recommend only freezing the cheesecake if possible, before any toppings have been added.
Fruit toppings, sour cream and whipped cream do not freeze well on cheesecakes, so avoid these.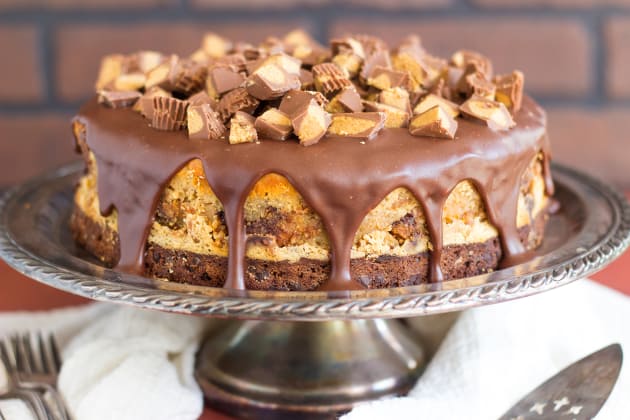 If you have made a cheesecake and topped it, then decide you want to freeze leftovers, just scrape the toppings off and re-top once you defrost. 

Tags: Freezing, Cheesecakes, Desserts