Food Fanatic on Yummly
Amber Bracegirdle | Bluebonnet Baker
Come find Food Fanatic on the Yummly community. You're about to get yummed!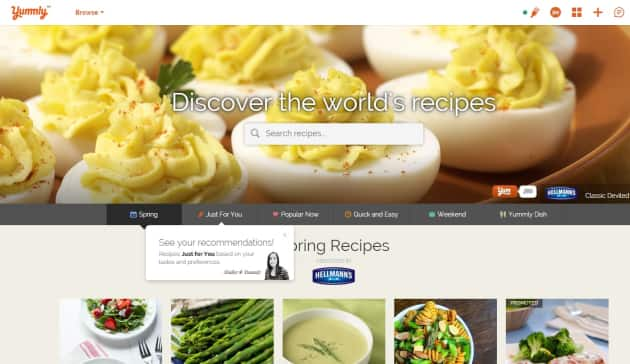 Have you heard of Yummly? We adore this super food community (and we mean that in the super hero kinda way, not the pomegranate seeds and blueberries kinda way). It's a fantastically easy way to have visually appealing recipes at your fingertips.
There's even a "Just for You" section, based on a profile of likes and dislikes you fill out when you join the site. New content is added to the site all the time, so there are always new recommendations, just for you.
Come visit
Food Fanatic on Yummly
- and please "Yum" any Food Fanatic recipe you love, so you can share it with the world. You'll find the Yum Button at the top of every Food Fanatic post, right next to the Pin It button.
Sign Up for Weekly Personalized Recipes. FREE!