Magimix 4200XL Food Processor Review
Shaina Olmanson | Food for My Family

The Magimix 4200XL Food Processor is a workhorse in the kitchen. Its commercial grade 950W motor outperforms others on the market, and it...
The Magimix 4200XL Food Processor is a workhorse in the kitchen. Its commercial grade 950W motor outperforms others on the market, and it effortlessly chops nuts and hard candies without batting an eye.  Robot-Coupe invented the food processor in France, bringing the appliance to home chefs through their Magimix arm in 1971, so it's no wonder they know their way around the kitchen, producing a product that will get the job done time and time again.
The nesting trio of bowls makes this food processor unlike any other, allowing you to choose the bowl to fit the job. This means there's no need to buy that mini food processor to take up extra space. Simply use the smallest 6-cup bowl for those tiny day-to-day jobs that might arise. 
If you've ever tried to do something slightly liquid in your food processor, you'll know that it's prone to leaking, the liquid substance of whatever you happen to be mixing (for me it was frozen hot chocolate base) finding its way to the opening around the blade and creating puddles. The blender mix attachment seals the food processor, turning it into an effective blender, which makes juices, smoothies, and soups all possible without the risk of spillage. 
The pieces and parts of the food processor which are removable from the base, like the blades and bowls, are all dishwasher safe, which makes clean-up quick and easy. If you find your blades are becoming dull through the several years of use you're likely to be doing with this, they are all able to be easily sharpened with a steel, further lengthening the appliance's life in your kitchen.
The Magimix 4200XL Food Processor by Robot-Coupe is one that I can't imagine doing without. It's replaced my constant need for a blender, as well as turning into a bread machine, pastry blender, and my go-to appliance for making smooth sorbet in the summer and creamy soups in the winter. This is one appliance that's worth the investment to get a good one.
Included in the package:
6-cup, 12-cup and 14-cup mixing bowls
2 metal Sabatier blades
Dough blade
2 mm and 4 mm grating discs
2 mm and 4 mm slicing discs
Blender mix attachment
Egg whisk
Spatula
Blade storage container
Illustrated recipe book and DVD
Pros:
Powerful, easily beats out the competition
Multiple bowls and blades means multiple tasks in the same session, no washing in between
The motor adjusts depending on the task
Can take on any job, tackles even difficult consistencies with ease
Quiet compared to other food processors
Stable when continuous mode is enabled 
Dishwasher safe 
Excellent warranty
This is a large machine with several parts, so storage can be a bit difficult.
Bowls feel thinner and less sturdy than some other brands
No small lid for when the feed tube is not needed
Grating disk has a small gap that allows food to get stuck rather than grate
Are you tired of the dinner routine?
Stuck in a rut or looking for fun new recipes to try?
Our Facebook Group is growing every day! If you haven't joined yet, we invite you to come check it out and join the fun.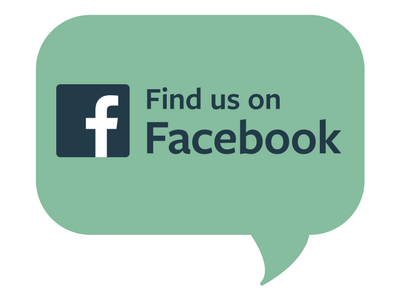 You can ask for recipe ideas, talk about cooking techniques, or get help figuring out the right new pan set for you. If you've already joined, invite a friend along!

Tags: Magimix, Product Reviews