Vebo Vegetable Strainer Review
Julia Mueller | The Roasted Root Updated
Dreamfarm's Vebo Vegetable Strainer is a great tool for making steamed and boiled vegetables. We love it especially for mashed potatoes!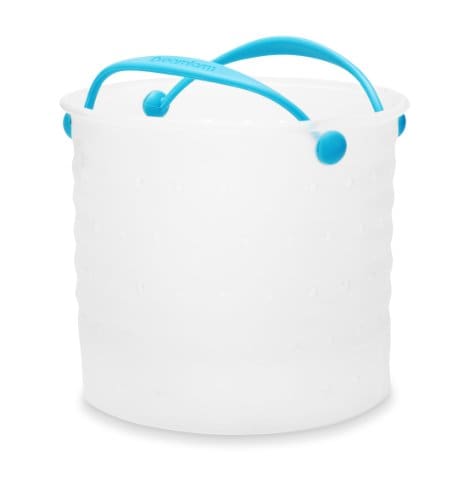 Dreamfarm's Vebo is a tool designed to boil, steam, and/or strain vegetables. It is made out of flexible material so that it can smash down to fit any size pot. This compacting feature also makes the Vebo great for storing inside kitchen drawers to save space for larger appliances.
The Vebo also has handles that can lay flush against the surface of the strainer or pop up so that it can easily be lifted out of a pot of boiling water. There are holes around the Vebo, so that when the vegetables are finished boiling, the water can drain off as it is lifted out of the pot.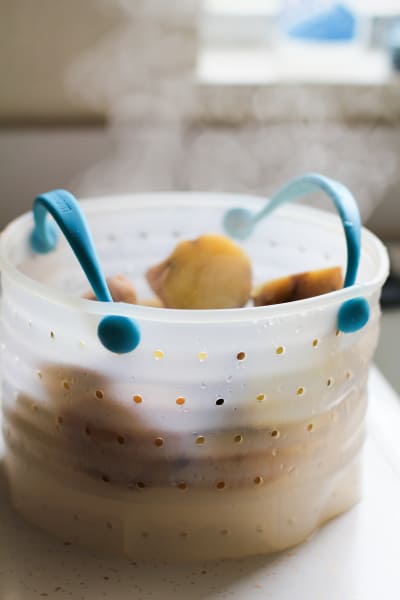 Simply fill the Vebo with fresh or frozen vegetables, place it in a pot of boiling water, and within minutes your vegetables are steamed and ready to eat without the use of a colander. During the holidays, the ability to steam large quantities of vegetables at a time makes food preparation less stressful and keeps the menu items healthy.
The fact that the Vebo serves multiple functions and takes up very little space makes it a wonderful asset. Without the need for a colander, space is saved in the kitchen cabinets and there are fewer cleanups involved in steaming vegetables. This expertly designed kitchen tool is smart, convenient, and is priced to please.
Vebo is especially great for making Julia's Buttermilk Mashed Potatoes Recipe!
Pros:
Multiple functions: boiling, steaming, and straining
Durable material
Collapses to fit any size pot
Easy to store
Doesn't heat up, so no risk of burns
Attractive design and price point
Cons:
Are you tired of the dinner routine?
Stuck in a rut or looking for fun new recipes to try?
Our Facebook Group is growing every day! If you haven't joined yet, we invite you to come check it out and join the fun.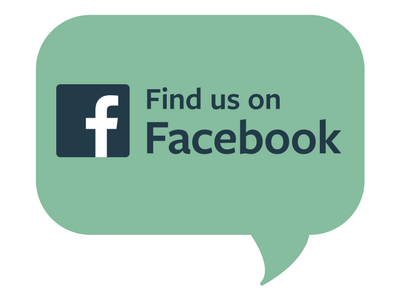 You can ask for recipe ideas, talk about cooking techniques, or get help figuring out the right new pan set for you. If you've already joined, invite a friend along!

Tags: Mashed Potatoes, Vegetables, Product Reviews