Chef's Classic Stainless Steel Cuisinart Stockpot Review
Tracy R. | Sugarcrafter Updated
The Chef's Classic Stainless Steel Cuisinart Stockpot is a must have for any canner. Its large size makes canning large batches a breeze.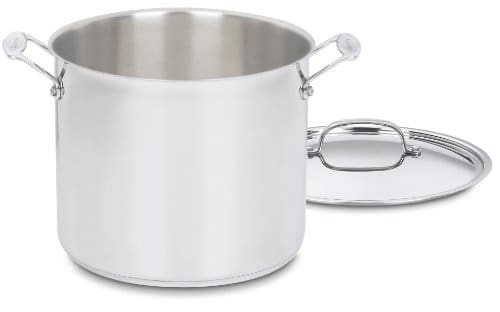 When friends first start out in their canning adventure, they often think that they must have a dedicated canning pot in order to can – but really, any pot that is tall enough to hold a canning rack, your jars, and an inch or so of water above the jars will do.
You may already have a stockpot in your kitchen that will do the job, but if you don't, I highly recommend the Cuisinart Chef's Classic 12 Quart Stockpot.
In addition, for those of us with electric stoves that have flat stovetops, the Cuisinart Chef's Classic 12 Quart Stockpot is a great choice because typical graniteware canners won't do the job as well because of their slightly curved bottom, which is built for a burner.
This stockpot is a favorite of mine because it's stainless steel, the bottom is flat, and it comfortably fits eight half-pint jars. Since that's about the biggest batch size I'm normally processing, it's perfect for most of my small-batch preserving projects.
In addition to being great for smaller batches, I also love this pot because the handles stay cool even though the pot is filled with boiling water, making it easy for me to move around on the stove as I finish a batch of jam and start on a new one.
It's also pretty easy to keep clean, which is a huge plus when your jam session is over. Once I'm done processing all of my batches for the day, I just pour out the water, give it a quick scrub to remove any mineral deposits from the water, and it's ready to go for the next project.
Pros:
Comes with cover
Large enough for small-batch preserving projects
Handles remain cool with hot water inside the pot
Cons:
A bit heavy/cumbersome when completely filled with water
Are you tired of the dinner routine?
Stuck in a rut or looking for fun new recipes to try?
Our Facebook Group is growing every day! If you haven't joined yet, we invite you to come check it out and join the fun.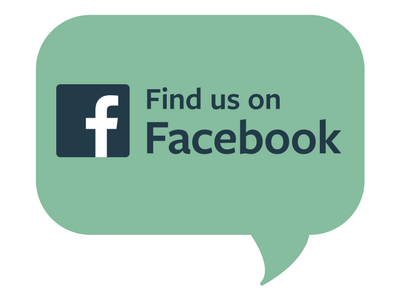 You can ask for recipe ideas, talk about cooking techniques, or get help figuring out the right new pan set for you. If you've already joined, invite a friend along!

Tags: Canning, Preserving, Jams, Product Reviews