Pioneer Woman Review: "Building Pens"
Emily Caruso | Jelly Toast Updated
Ree was back at it this week on The Pioneer Woman. Read on for our latest rundown of this enjoyable series.
It's an exciting day on the Drummond Ranch because brand new pens are being built and Tex-Mex recipes are being cooked!
Ree is fixing a spread of grilled chicken, lemonade, refried beans and chili to deliver to the hard working family and cowboys that are building the pens.
The main course for this Tex-Mex feast is Pollo Asado, which is a bright and flavorful citrus marinated grilled chicken recipe. Ree starts by juicing a mountain of limes, lemons and oranges and then adding olive oil, salt and pepper. Ree uses giant zip top bags to marinate 32 chicken legs (16 in each bag). This is a great marinating technique to ensure that all of the meat is coated in the citrus juice. 
In addition to the juice mixture, Ree adds onions, garlic and the juiced fruit to the bags for some extra flavor. After a few hours in the fridge, the chicken legs get grilled on Ree and Ladd's enormous and drool-worthy grill, then packed up for the Tex-Mex lunch.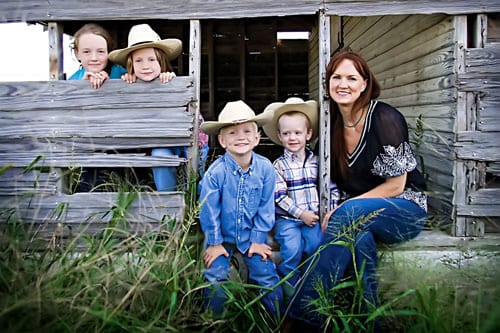 To quench the cowboys' thirst after all of the hole digging and pen building, Ree is mixing up a vat of fresh, homemade lemonade. She mixes together fresh lemon juice, water and simple syrup to create a simple, but perfectly refreshing drink.
The pens that are being built are replacing an old set of pens built by Ladd's dad when he was in college. The pens had been around for quite some time and been lovingly referred to as 'Papa's Pens.'
What makes this show so compelling are these glimpses into the strong family relationships and ties to their ranch. Generations of Drummonds have been ranching this land and, while Ree did not grow up on a ranch herself, she has completely embraced the lifestyle and is fostering these traditions in her own children. The Drummond kids are always right in the action, and today is no different.
They are digging holes, driving tractors and playing with small field mice they find at the pen site. All this with smiles on their faces. It's refreshing to see such happy and hardworking kids.
To keep her happy kiddos fed, Ree is mixing up a batch of Chile Con Queso. She starts by sautéing onions and ground breakfast sausage. After that is all cooked, things get a little bit wacky. Ree adds in a staggering amount of Velveeta. Yes, that rubbery, not-quite-cheese product. Talk about guilty pleasure food.
I personally try to stay away from the stuff, but I'll be honest: if I was presented with a bowl of this Chile Con Queso, I'm not sure I could totally resist dipping in a chip or two. Or 10. Ree finishes off this faux-cheese sauce with some diced up jalapeño for some extra heat. Is it possible for a recipe to be so wrong that it's right?
Next up are Ree's Refried Beans. She starts by boiling dry pinto beans with some thick cut bacon and just enough water to cover. Once the beans are tender, they get poured into a skillet of sizzling butter and onions and mashed until they are the perfect smooth, yet chunky refried bean consistency.
Typically, a refried bean recipe could stop there, but Ree is all about taking things to the next level. She adds several handfuls of shredded cheddar cheese (real cheese, this time) and stirs it into the mashed beans. A few jarred jalapeños top off this skillet of beans and they're ready for delivery to the cowboys.
To round this meal out, Ree walks us through her perfect Pico de Gallo recipe. Chopped Roma tomatoes, diced onion, cilantro, salt, lime juice and diced jalapeño get tossed together in a large bowl. That's it! This Pico de Gallo recipe is an incredible blend of textures and flavors and can be used to top just about anything. It's the same Pico de Gallo recipe that inspired my favorite Seven Layer Dip Recipe.
Ree's Tex-Mex feast gets devoured by the hungry cowboys (and kids) after their long morning of work. The only thing that this lunch was missing was a dessert! It's a little shocking that Ree didn't whip up a Tex-Mex dessert or even a simple, but decadent Sea Salt Chocolate Chip Cookie recipe.  She will no doubt make up for it in the upcoming months of holiday episodes. I can't wait!
Thank you for reading and remember to peruse our section of Pioneer Woman recipes today!
Are you tired of the dinner routine?
Stuck in a rut or looking for fun new recipes to try?
Our Facebook Group is growing every day! If you haven't joined yet, we invite you to come check it out and join the fun.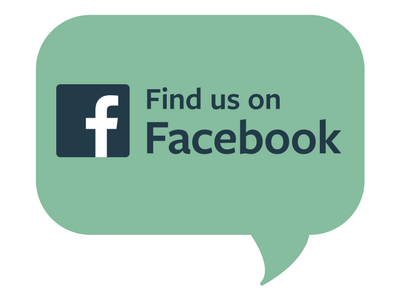 You can ask for recipe ideas, talk about cooking techniques, or get help figuring out the right new pan set for you. If you've already joined, invite a friend along!

Tags: The Pioneer Woman, Cooking Shows