Mango Smoothies: From Drab to Fab
Liz Latham | Hoosier Homemade
A mango smoothie makes for one deliciously cold and healthy treat. For breakfast, for lunch, for a sneak... for any time at all!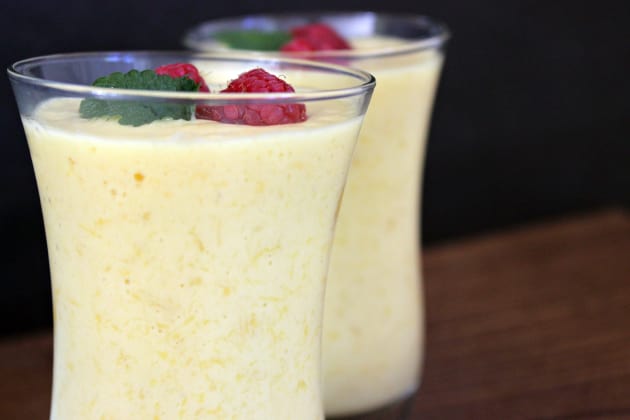 Often times, smoothies are thought of as only a breakfast drink.
But I think the beauty in a smoothie is the fact that it can be enjoyed any time of day, whether you whip one up to enjoy on the way to work, down one with your sandwich for lunch, make it for a quick afternoon snack or late night treat... the options are endless.
While I love the popular Strawberry Banana Smoothie, it's great to have a variety of flavors and this Mango Smoothie definitely changes up your normal routine. With just a pinch of cumin added, the flavor goes from drab to fab!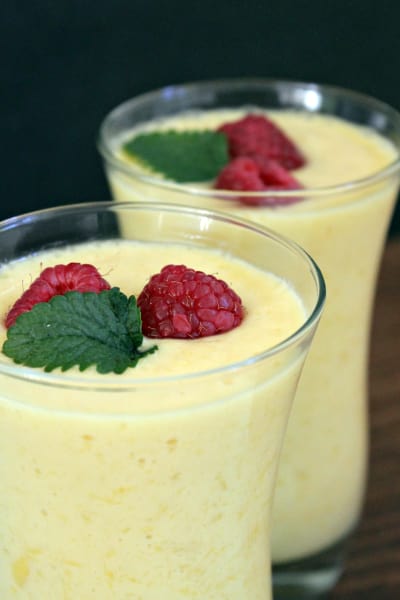 One of my favorite shows on The Cooking Channel is Unique Eats. Recently it was featuring spicy food and showed a Mango Lassi to cool you down after enjoying your favorite spicy indulgence. Similar to Smoothies, a Lassi is made with yogurt and ice. The difference, though, is the spices added to a Lassi, making them a little more savory.

So whether you are enjoying a Smoothie or a Lassi - for breakfast or late night treat - be sure to add this Mango Smoothie to your list!

And for another healthy blended drink, consider this Paleo Pina Colada!

Tags: Smoothies, Mangoes, Drinks, Blender, Frozen Drinks
Sign Up for Weekly Personalized Recipes. FREE!