Who doesn't love Nutella?

It's got that chocolaty goodness with a hint of nuttiness to make your taste buds sing.

Now we've got a simple dessert that has only three ingredients…

So you won't have to wait long for that first spoonful.

Let's make Quick and Easy Nutella Mousse!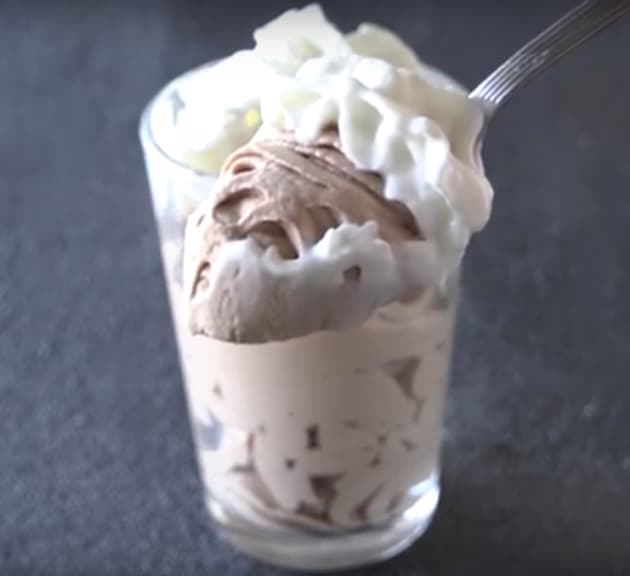 Pour 3 cups heavy whipping cream into the bowl of a stand mixer or a large mixing bowl.

Pour in 1/3 cup sugar.

Use a hand mixer, or the whisk attachment on a stand mixer, to whip cream until stiff peaks form.

Scoop 1 cup Nutella into the bowl.

Fold it together using a rubber spatula until all of the whipped cream is brown and loses its streaks.

Scoop into serving dishes, or use a piping bag if you are being fancy.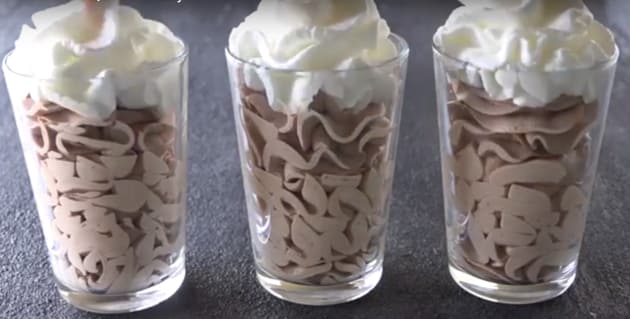 Check out the video below for all of the delicious details.

You can serve immediately or refrigerate until you're ready.

Then eat and enjoy!