This recipe is the best of both worlds.

It has the warmth and familiarity of great comfort food coupled with the elegance of a soufflé.

The next time you're looking to impress your guests at dinner, we've got the perfect side dish.

Let's make Potato Soufflé!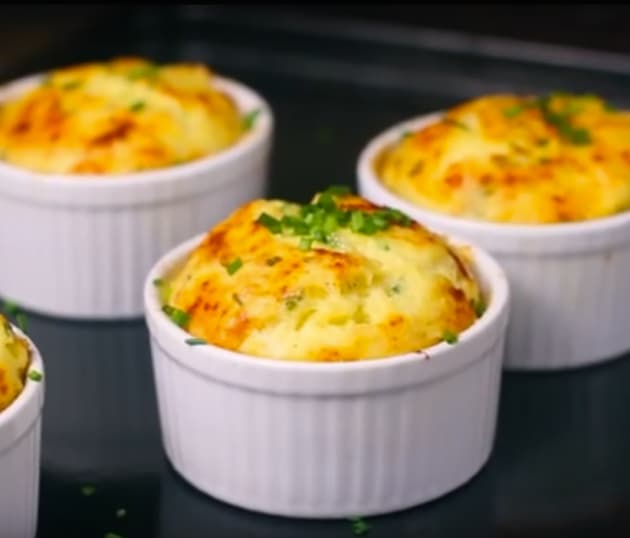 Cook and peel 1 large potato.

Preheat your oven to 450F.

Place a baking sheet in the oven to heat up.

Butter 4 ramekin dishes and dust with breadcrumbs.

Peel the cooked potato and place in a medium bowl. Use a potato masher and mash it well.

Grate 1 and 1/3 cups cheddar cheese and 1/3 cup parmesan cheese.

Separate 2 egg yolks from the whites. Add cheese, 2 tablespoons fresh chives, black pepper to taste and egg yolks over the mashed potato.

Stir to combine.

In a small pan warm 6 tablespoons milk with 2 tablespoons butter until the butter melts and pour over the potato mixture.

Stir to combine.

Whisk 2 egg whites until stiff peaks form. Gently fold the egg whites into the potato mixture.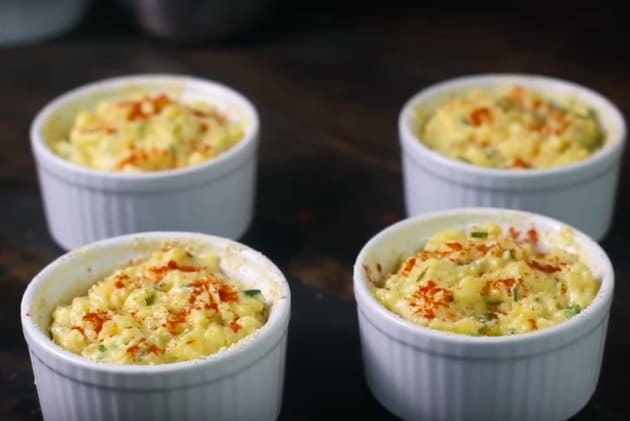 Check out the video below for all of the delicious details.

Fill the prepared ramekins with potato mixture and sprinkle paprika on top.

Place in the oven on the preheated baking sheet and bake for 15 to 17 minutes until puffed and golden.

Then serve, eat and enjoy!