When it starts to get chilly outside, you need the ultimate comfort food inside.

That's just the time to get to your stove top for the perfect way to warm up.

Let's heat up the kitchen, and our stomachs, with one of the best foods on the planet.

We're making Homemade Chicken Soup.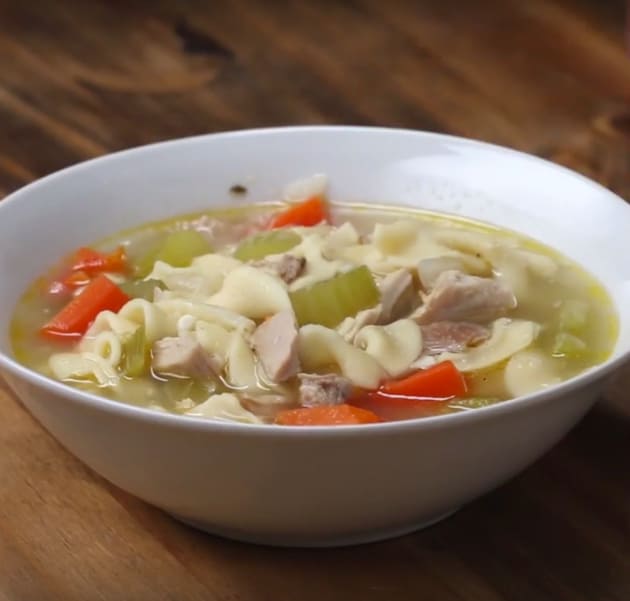 In a large pot, melt 2 tablespoons butter.

Add 1 cup diced onions and 2 cloves minced garlic.

Cook until onions have begun to soften.

Add 1 cup diced celery, 1 cup diced carrots, and 1/2 pound cooked, shredded chicken.

Continue by adding 4 (14.5 ounce) cans of chicken broth, 2 cups egg noodles, 1 teaspoon salt, 1 teaspoon pepper and 2  bay leaves.

Bring to a boil and then reduce heat.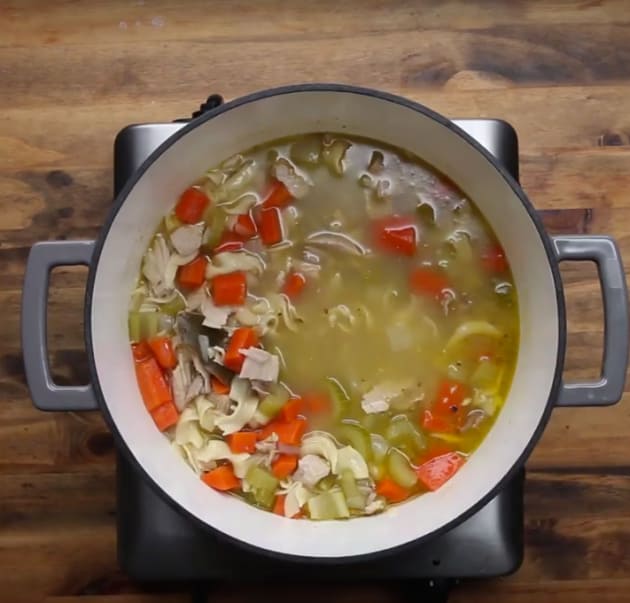 Check out the video below for all of the delicious details.

Cover and simmer for 20 minutes.

Remove bay leaves from the soup.

Then spoon into bowls, eat and enjoy!