How to Make Ham, Cheese, and Spinach Stuffed Chicken
Christine O
Chicken might sound like a ho-hum dinner.

But not this one!

We've got just the recipe to make it different and delicious.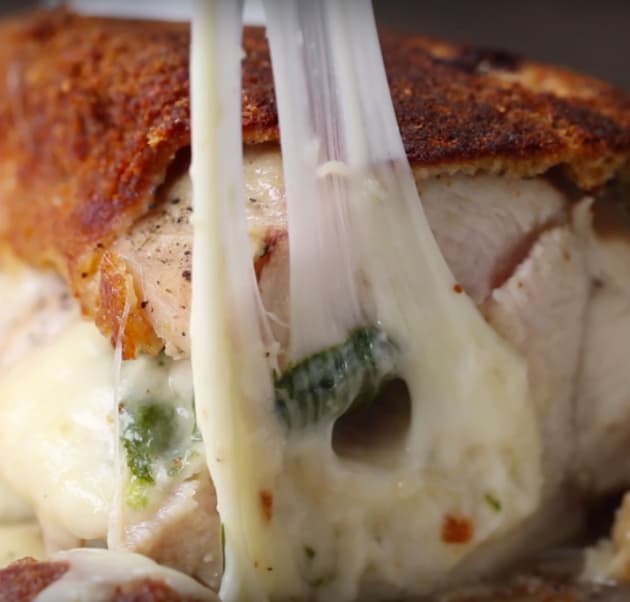 Let's make ham, cheese, and spinach stuffed chicken.

Take 1 large chicken breast and cut a pocket into the side.

Season chicken with salt and pepper.

Stack 1 slice of baby swiss and 1 slice provolone cheese, and  5 plus baby spinach leaves on top of 1 thin slice of ham and roll up tightly.

Stuff the chicken with the roll and press the edges of the chicken together to create a seal.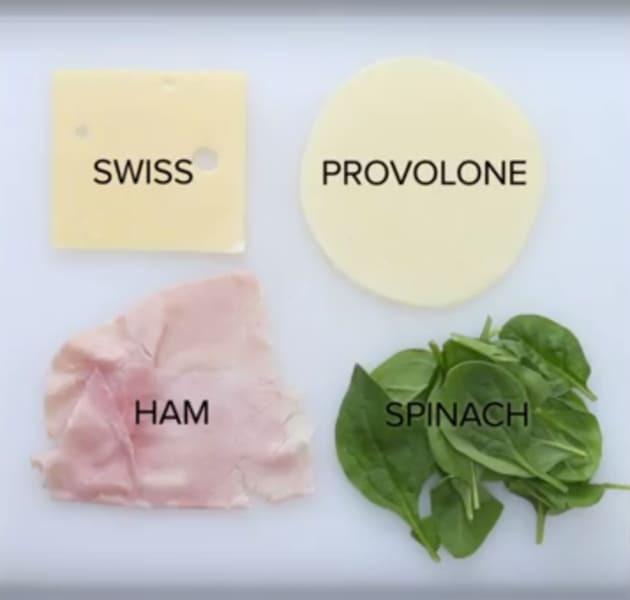 Place the 1/2 cup flour, 2 beaten eggs, and 2/3 cups bread crumbs into 3 separate bowls.

Being careful to keep the chicken from opening, dip the stuffed chicken in the flour, shaking off the excess.

Then dip the floured chicken into the egg, and then breadcrumbs, then egg and breadcrumbs again.

Coat evenly and shake off any excess breading.

Heat oil in a cast iron pan over medium heat and preheat oven to 375ºF.

Fry the chicken until golden brown on both sides.

Once the chicken is fried, place into a baking dish and bake for 20 minutes, or until the internal temperature of the chicken reaches a minimum of 165ºF/75ºC.

Check out all of the delicious details in the video below.

Then eat and enjoy!