It's time for dessert and you have to choose.

Chocolate chip cookies or cheesecake.

We say, why choose at all!

When you can make Cookie Dough Cheesecake.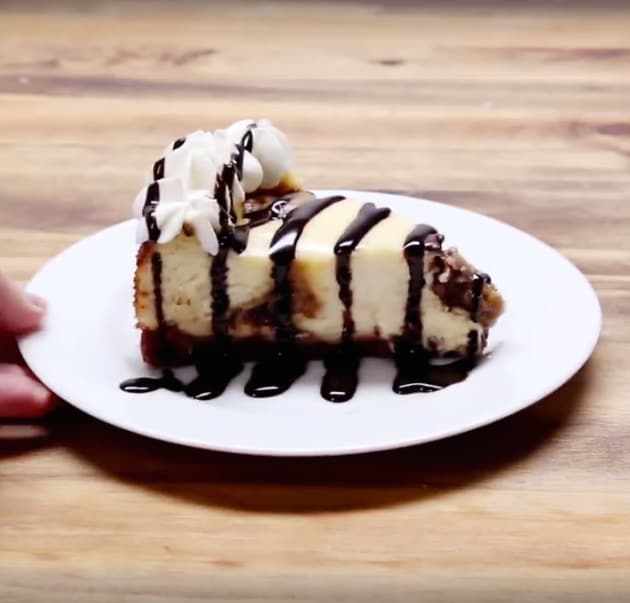 Preheat your oven to 350°F.

Now you have two choices.

You can make your own chocolate cookie dough from scratch or…

You can buy the pre-made cookie dough from the supermarket.

Either will work.

Press your cookie dough into a springform pan.

In a bowl, mix three 8 ounce packages of softened cream cheese and  1 cup sugar until fluffy.

Add 1 cup sour cream and 1/2 teaspoon vanilla extract and mix.

Then add 3 eggs eggs, one at a time, mixing thoroughly after each one.

Pour the mixture into springform pan.

You can also drop half teaspoonfuls of cookie dough on top of the cheesecake batter if you choose.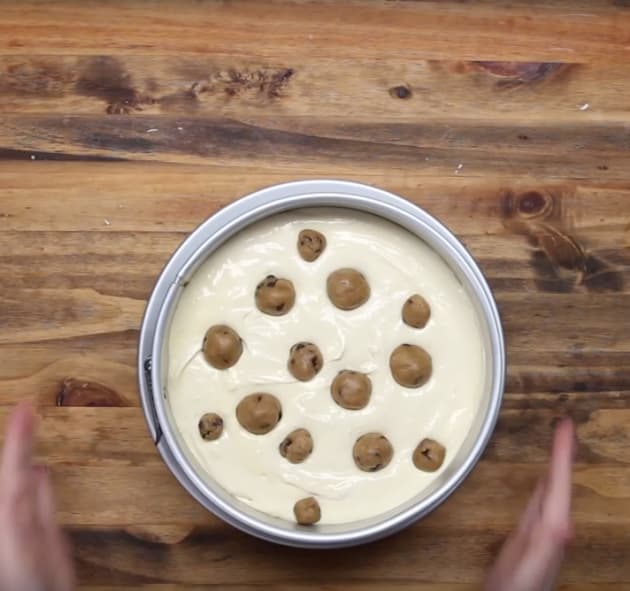 Bake for 1 hour.

Cool completely, then refrigerate overnight.

Check out the video below for all of the tasty tips and details.

Then serve, eat, and enjoy!