You've bought that beautiful looking asparagus, but now what do you do with it?

There are plenty of options but this one is not only delicious but turns your dinner into an easy to make meal.

Let's make chicken and asparagus pasta.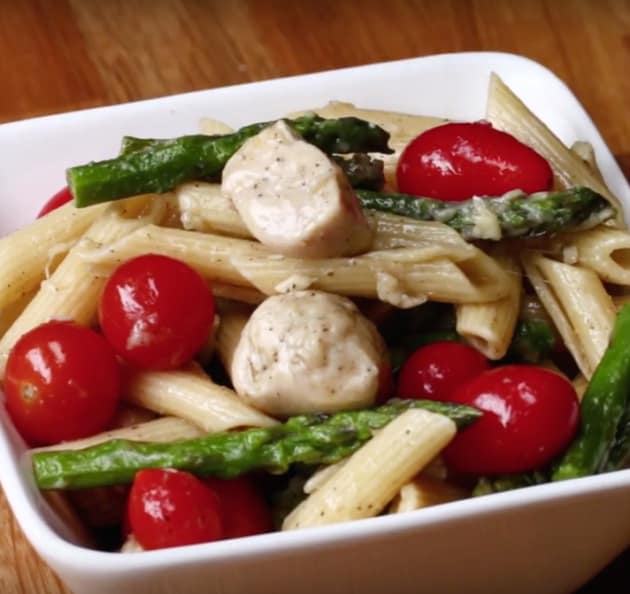 In a pot, cook 1 pound pasta according to package instructions. Drain, then set aside.

In the same pot, heat 2 tablespoons olive oil and sauté 2 cloves garlic, diced.

Add 1 pound chicken breasts cut into cubes, and season with salt and pepper.

Fully cook, then remove cooked chicken from pot and set aside.

In the same pot, pour 1/2 cup chicken broth, then add 1 pound asparagus, salt, pepper, and the remaining 2 more cloves diced garlic and stir.

Cover and reduce heat to a simmer for 5 minutes.

Add cooked chicken, penne, 1/4 cup olive oil, 1 cup grated parmesan cheese, and 2 cups cherry or grape tomatoes.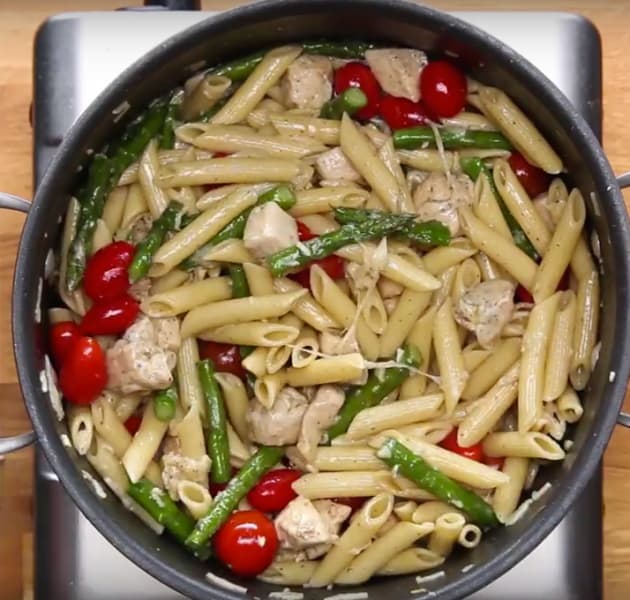 Check out the video below for all of the delicious details.

Stir until fully incorporated and the cheese has melted.

Serve while hot, eat and enjoy!