How to Make a Totally Cool Looking Zebra Cake
Christine O
Not only does this cake look totally cool when you slice into it...
But it's fun to make.
You can even get the kids to help.
Let's make a Zebra Cake!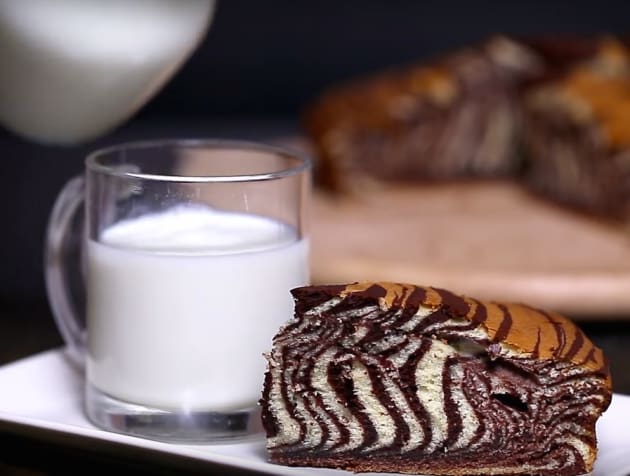 Preheat your oven to 350 degrees F.

Take a 9 inch round cake pan and grease and line with parchment paper.

Whisk together in a large bowl 3 cups flour, 1/4 teaspoon salt, and 2 teaspoons baking powder. Set aside.

In another bowl mix 3 tablespoons cocoa powder with 1/4 cup milk and 1 tablespoon of sugar.

Mix 1 cup room temperature butter with 1 cup sugar until creamy. Add 4 eggs one at a time and mix until well incorporated. Add 1 teaspoon vanilla extract.

With the mixer on low, alternate adding gradually milk and flour mixture until all is well incorporated.

Remove two cups of the batter and mix them with the chocolate mixture.

Use one tablespoon for each batter to create the layers of batter on the prepared pan. Begin from the middle of the pan, take one spoon of white batter then over it add a spoon of chocolate batter and repeat this steps until all batter has been used.

If you don't have the patience to make these layers just add one batter on top of the other and create swirls with a knife or fork to create the marbled effect.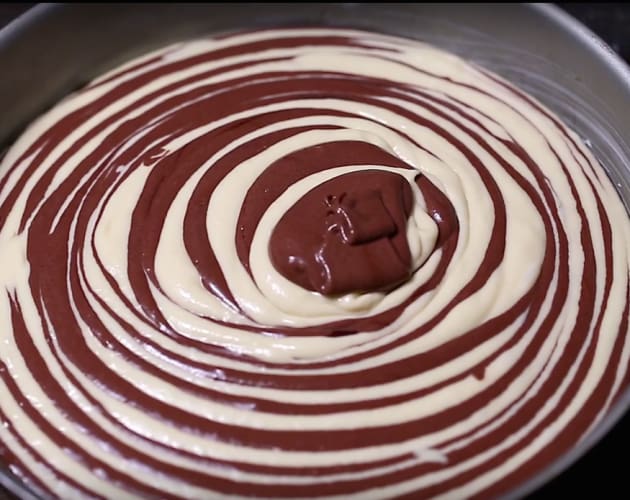 Check out the video below for all the details.

Bake for 50-60 minutes until a toothpick inserted into the center comes out clean.

Remove from oven and let cool for 15 minutes on a cooling rack before removing from the pan.

Then serve as it is or top with chocolate glaze.

Eat and enjoy!