Summer time means it's time to fire up the grill!

But where most folks immediately think of burgers and hot dogs, we've got something a little different in mind.

We're grilling up some shrimp tacos.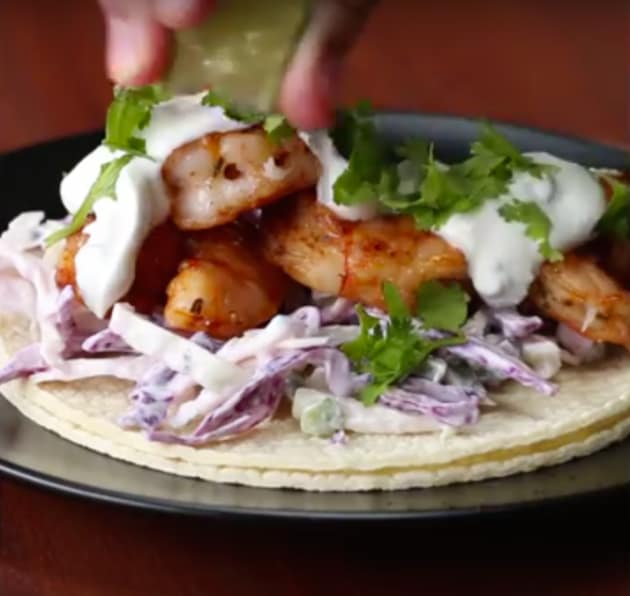 You heard that right, so let's get started. You'll need about two pounds of fresh shrimp, de-veined and with the tails removed.

Now it's time to add a little spice. Season those shrimp with some paprika, garlic powder, oregano, cumin, red pepper flakes, and salt. Toss gently in the bowl to combine all of the ingredients.

Grab some metal or bamboo skewers poke those shrimp through…just make sure not to do the same to your fingers.

Brush all of the skewered shrimp with olive oil to keep them from sticking and then place them on the grill over high heat. After three minutes, brush with more oil and flip them over to cook the other side.


Are your shrimp done? Then it's time to start on your creamy cilantro sour cream.

Once your finished with that, you can pour half of it over some green cabbage, red cabbage and minced jalapeño peppers.

Heat up your tortillas for a minute or two, then build your tacos.
Don't forget to squeeze some lime juice over the shrimp for that added kick.

We promise, you'll taste buds will thank you.

Check out this video for all of the details, get grilling and enjoy!
Tags:

Related Videos:

Uploaded by:

Uploaded: