There are times when you crave something sweet but want to keep it simple

These cookies are so soft and buttery on the inside they just may melt in your mouth.

Yet they have just the perfect crispness to make them a decadent treat.

We're ready to bake the best Butter Cookies ever!
Preheat your oven to 350F.

Line 2 baking sheets with parchment paper.

Bring 9 ounces of butter to room temperature.

Place butter in a bowl and use a hand mixer to mix until creamy.

Add 1/2 cup powdered sugar and 1 teaspoon vanilla extract and continue mixing for another 12 minutes until the mixture becomes white and creamy.

Using a spatula fold in 2 cups flour into the butter mixture until completely combined.

Transfer the batter into a piping bag fitted with a 1M (½ inch-1 cm) star tip.

Form cookies on your prepared baking sheets.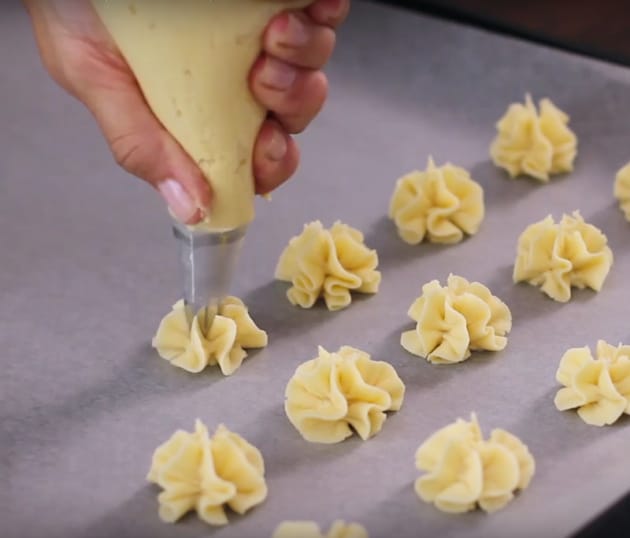 Check out the video below for all of the delicious details.

Bake for 10 to12 minutes or until the base begins to brown.

Let the cookies cool completely on a cooling rack before serving.

Then eat and enjoy!