Caramel and apples are a delectable combination.

So for your next dinner party, let's make mini caramel apple tarts for dessert.

To begin, take 1 sheet of puff pastry and cut into circles to fit just within the top of a large muffin tin.
Then peel, halve, and core 3 apples, preferable Pink Lady or Braeburn, for one muffin tin worth of apples. You'll need one apple for every two tarts.

TIP: Melon ballers make a good tool for coring halved apples.

In a medium sauce pan (about 3 quarts), slowly heat 1 cup sugar. You'll want to stir frequently until it dissolves into a brown syrup.

Melt a tablespoon of butter into the sugar, stirring frequently. Add a dash of salt and the juice from one-half lemon.

Lower the heat as low as it will go and add your apple halves. Toss to coat with caramel and let simmer 5-10 minutes until tender, flipping once.

Place apple halves curve side down in a large muffin tin. Pour remaining caramel over each apple half.

Top with a circle of puff pastry to fit just inside the muffin tin.

Bake 14-20 minutes at 450°F.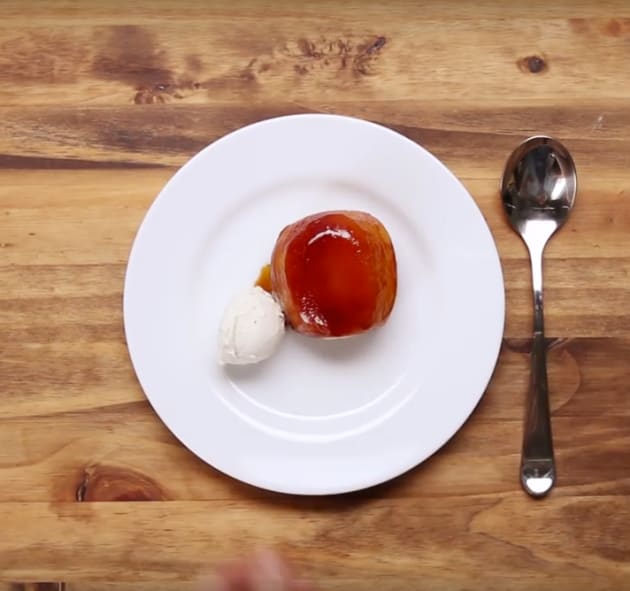 Invert muffin pan onto baking sheet immediately.

Check out the video below for all of the delicious details.

Serve with vanilla ice cream and enjoy!