It's the savory goodness of garlic bread with the gooeyness of cheese, all rolled up into one.

Let's make Garlic Parmesan Roll-Ups.

Start with a tube of flaky biscuit dough from the supermarket. You know the kind, where you pop the container open with a spoon.

Then take each circle of dough and use your hands to flatten it out.

Sprinkle on some minced garlic, parsley, grated parmesan and shredded mozzarella cheese.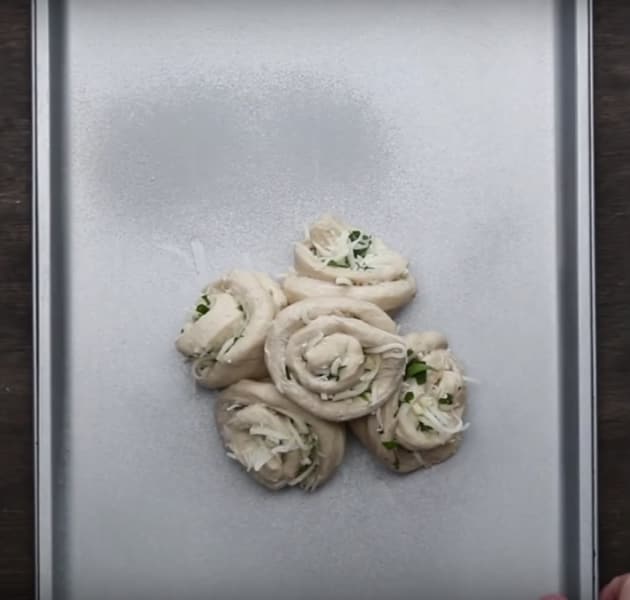 That's when we get creative…

Cut the dough, starting from the center of the circle to the outer edge, then roll it around until it makes a rose-like shape.

Pinch those edges together so that your roll-up stays closed. Repeat the above for all of your biscuits.

On a parchment lined baking sheet, put four of your roses in a circle with their bases pointing inward and one more rose-shaped biscuit in the center.

Bake uncovered for 15 minutes or until golden brown, then cover with aluminum foil for an additional five minutes.

Can you smell the garlicky, cheesy, goodness?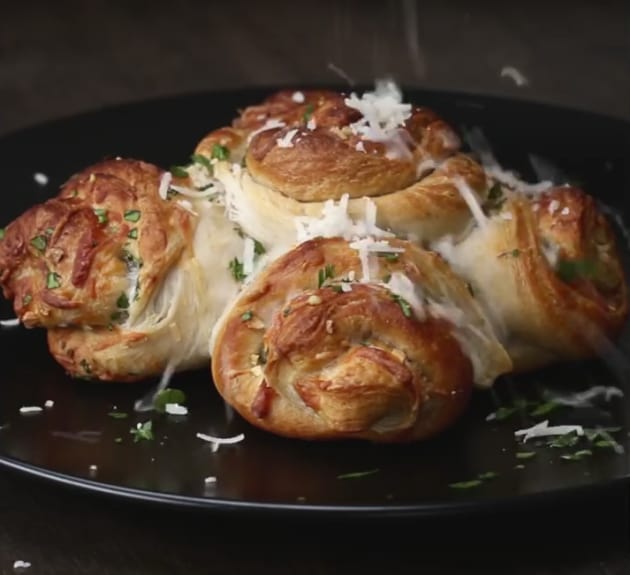 Sprinkle on some extra parsley and parmesan and enjoy!

For more details on how to back these Garlic Parmesan Roll-Ups, check out the video below.