One of the best parts of summer is the fresh fruit, and one of the most flavorful of fruits is the peach!

Before the summer is over and they disappear…you'll want to use those peaches to make some amazing desserts.

So let's back peach cobbler!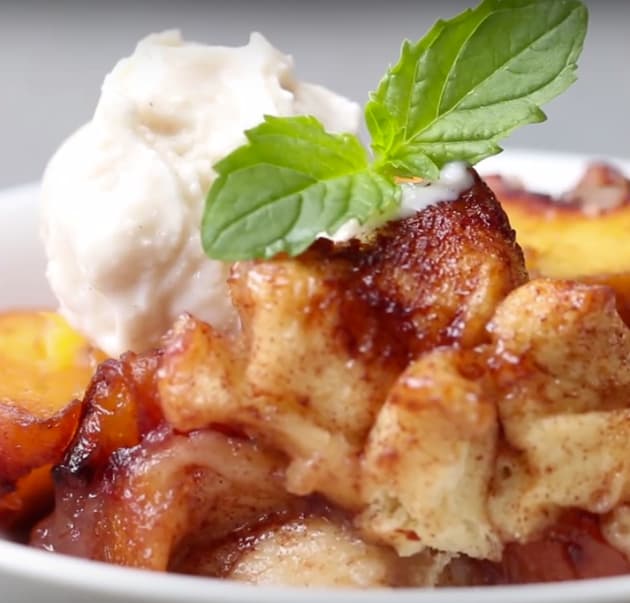 Preheat oven to 350°F.

Buy a can of refrigerated cinnamon rolls. You know the type…where you need to use a spoon to pop open the tube.

Separate the cinnamon rolls and cut into 1 inch pieces.

Place the cinnamon roll pieces into a medium bowl and set aside.

Take 3 peaches and cut each peach into 8-12 wedges.

Place in a medium bowl and add 1 and 1/2 teaspoons cornstarch and 1 teaspoon cinnamon and mix to coat each peach.

In a baking dish, place half of the cinnamon rolls down on the bottom. Then add half of the peaches on top.

Repeat and add the rest of the ingredients.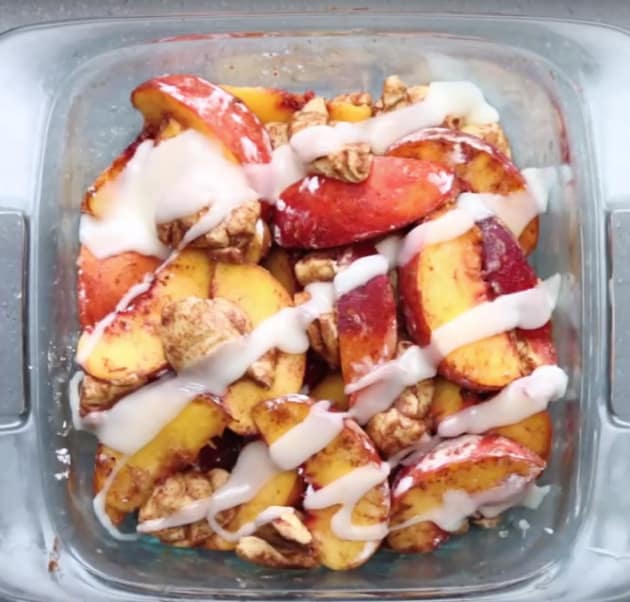 Check out the video below for all of the delicious details.

Drizzle the icing packet from the cinnamon roll tube over the cobbler and bake for 30 minutes.

Serve warm with a scoop of vanilla ice cream.

Then eat and enjoy!