Oatmeal Cookie Granola Butter Recipe
Taylor Kiser | Food. Faith. Fitness.

Oatmeal Cookie Granola Butter is totally, totally delish. Slather it on toast or dollop it into your favorite hot cereal.
Hi! Hello! Hey there!
The bottom line of this recipe is that it tastes like OATMEAL COOKIES and GRANOLA and NUT BUTTER had a baby.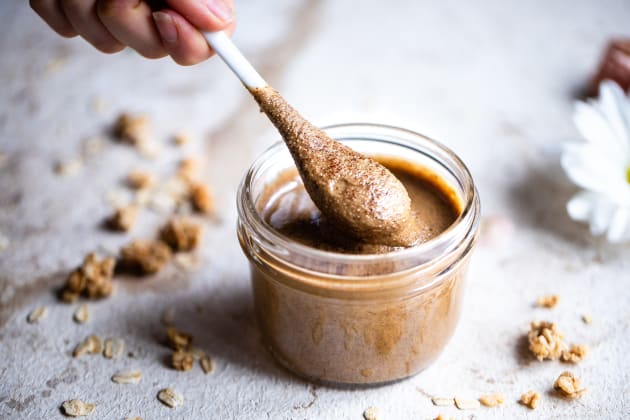 Hollllllly mooooolllly internet friends, this is DEEEEELICIOUS.
There's this base of wholesome, toasted oats that give it this nuttiness and flavor of oatmeal cookies and granola, with rich pecans, earthy pumpkin seeds and this cinnamon spritz and maple swirl that, quite honestly, will make you cry it's just so good.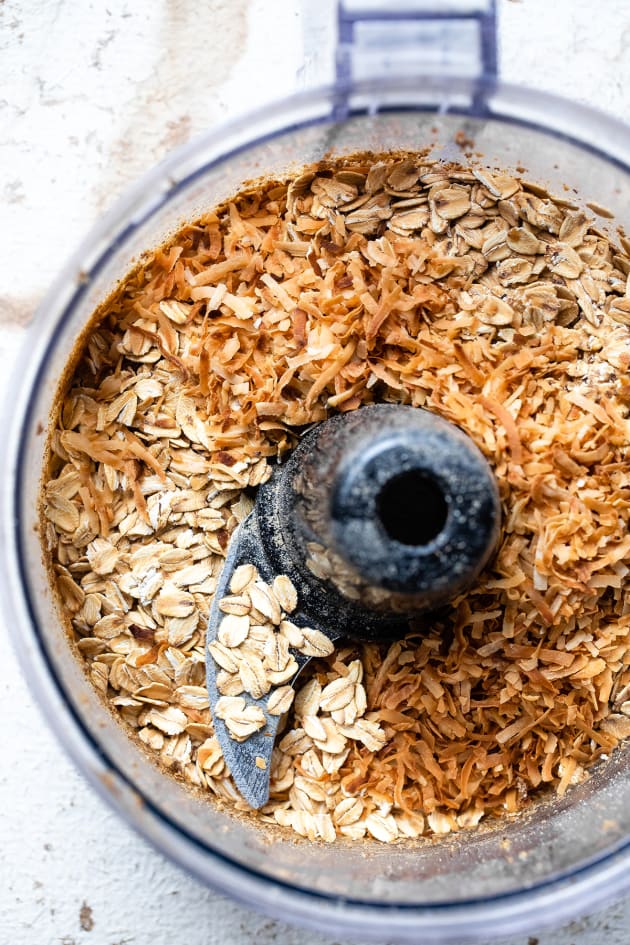 Do not be alarmed if you forgo your usual cookie dough protein butter toast in the morning in favor for a little granola butter action. Truth be told, you might even nix your weekly dinner plan menu because, SPOILER ALERT, creamy oatmeal-cookie vibes on pancakes is a VRY VRY good life choice.
Been there. Eaten that. On repEAT.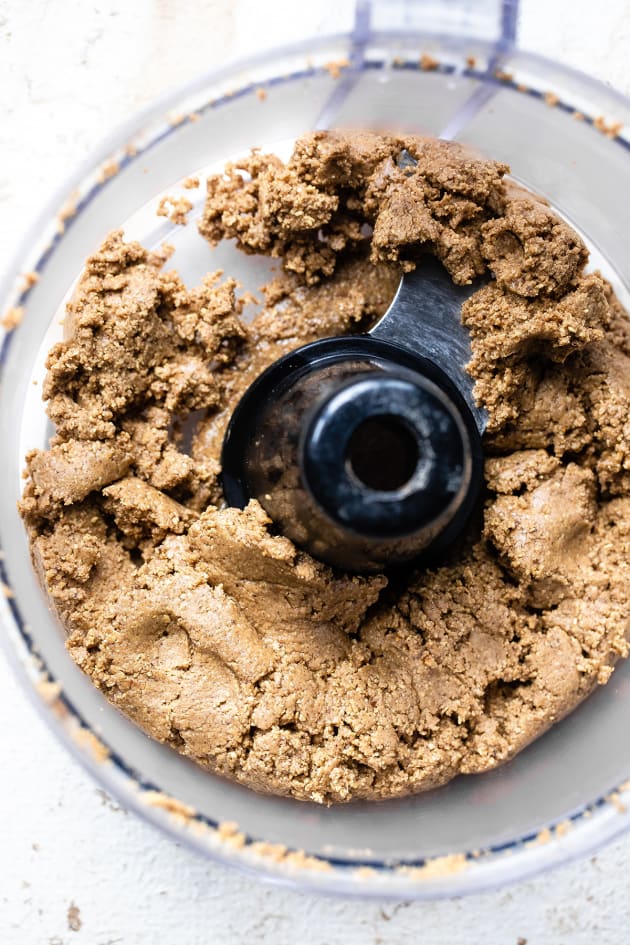 I mean, why would you eat some "normal" keto chili in the Instant Pot or whole30 paleo orange turkey meatballs when you could eat PANCAKES spread with velvety smooth GRANOLA COOKIE butter, ya feel me?
I know you like to roll with the easy, so EASY this recipe is (did that even make sense?) how-EV-er, there are a few ground rules that you cannot skip. Cannot mess up. DO NOT DO it, or cookie butter success will NOT be in your future.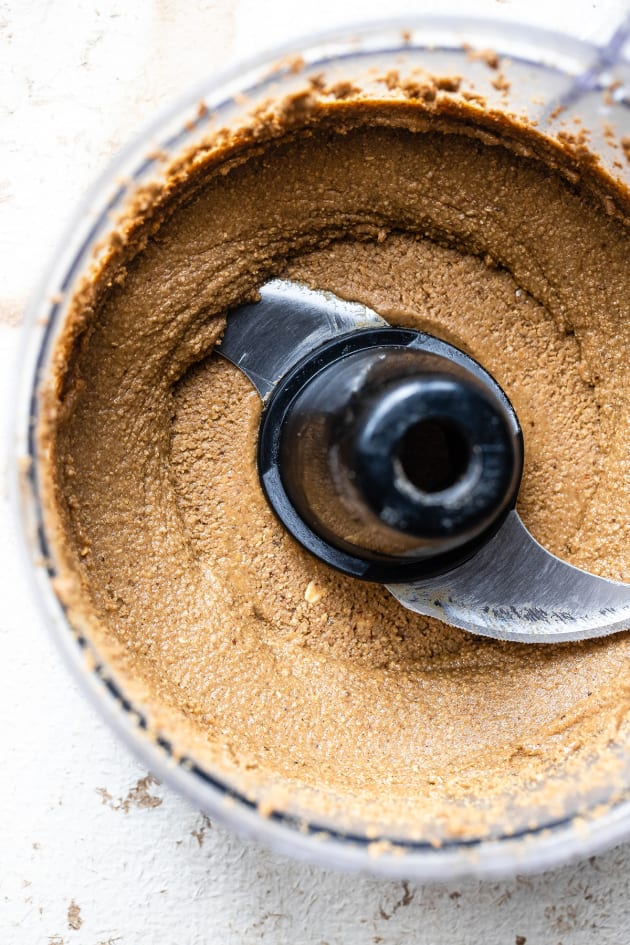 Toasting your nuts is NOT optional. You know how I feel about toasted nuts vs untoasted and I am of the STRONG opinion that toasted nuts = more flavor = yummier food = happier you.
That might seem logical to you because nut toastin' is pretty normal. But, have you ever toasted oatmeal? Toasted oats are, hands down, the NIRVANA of oatmeal.
They still have their chewy, wholesome texture but a little golden-brown-goodness gives them this underlying, nutty profile that is just pure BLISS.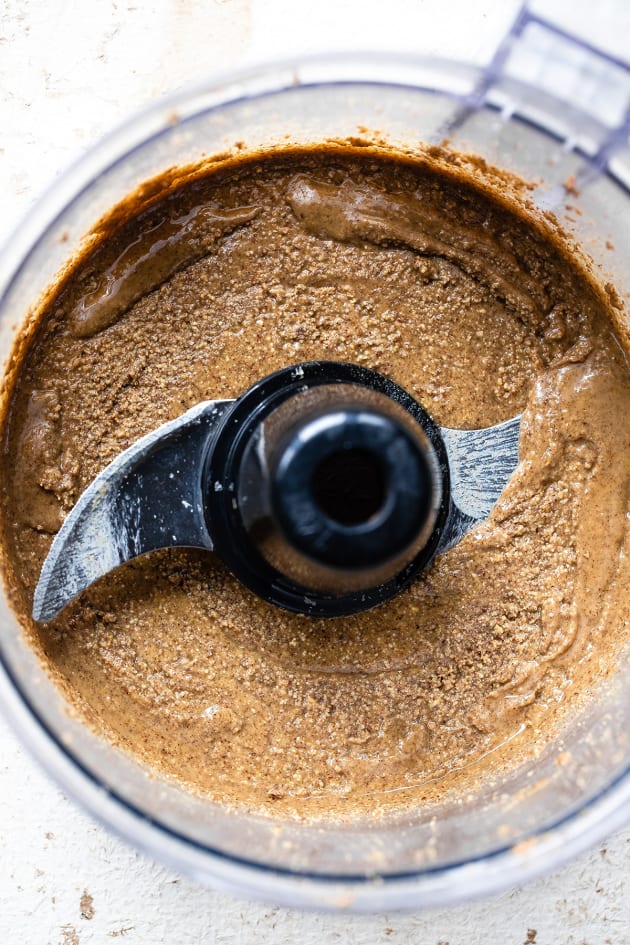 Plus, it really enhances their oatiness (you get it) which is key to holding up the promise of oatmeal cookie sensations under all the other nut-maple-cinnamon flavors just trying to COVER IT UP steal the flavor show.
Not even gonna tell you about the coconut. Also, not optional. Enhances the flavor. More yumminess.
Everyone's a winner.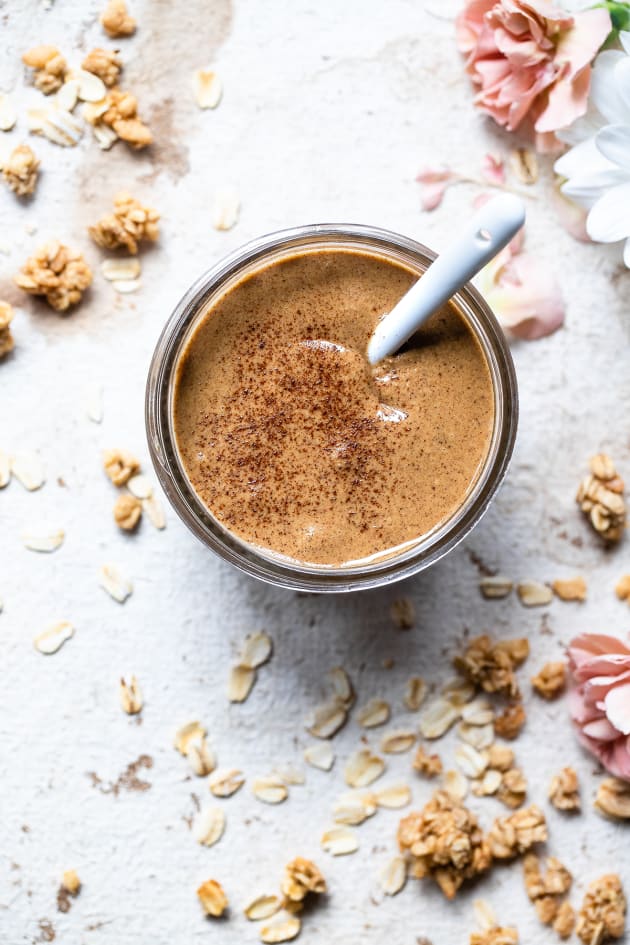 Let's not confuse easy with "only takes 5 minutes" though. If you've ever made nut butter, I am not worried about you.
BUT, if you have NOT made nut butter before, I worry that you might think you've done something wrong and abort mission before you even give yourself a chance to experience the magic that is drippy oatmeal cookie butter.
It is going to take TIME, and lots of it, to turn oatmeal + nuts in velvety smooth cookie-inspired butter. It will not happen in 5 minutes and I want you to channel your inner patient person and WAIT. You cannot hurry perfection.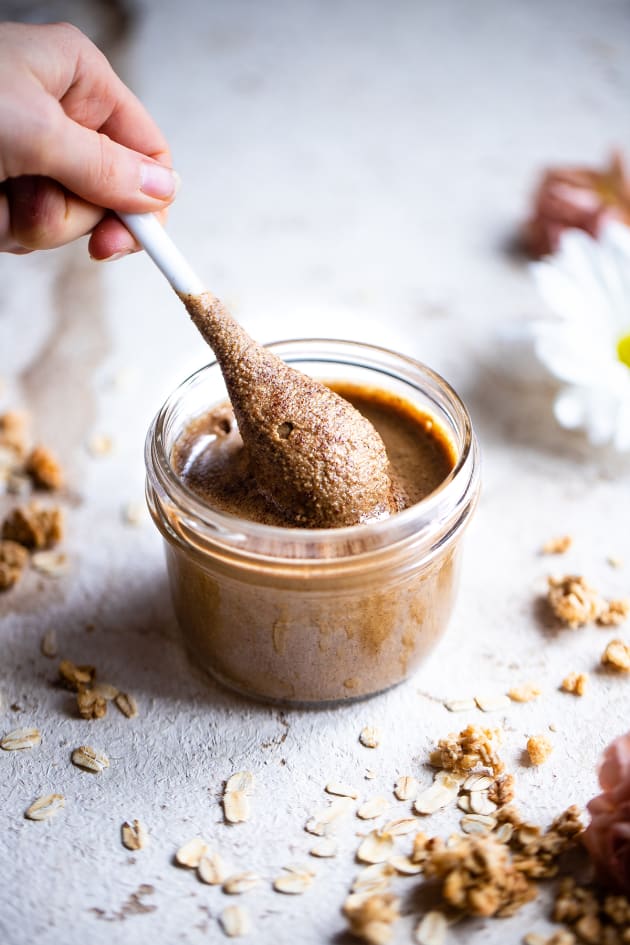 Just when you think that you should ABORT ABORT! Your butter will suddenly begin to release its oils, breaking down into this shimmering smooth, spreadable thing and you will be so happy that you waited. I promise.
Character building butter, that's what this is.
Spread it. Dip it. Go right on it with a spoon. Whatever way you love it, granola cookie butter loves you right back
Are you tired of the dinner routine?
Stuck in a rut or looking for fun new recipes to try?
Our Facebook Group is growing every day! If you haven't joined yet, we invite you to come check it out and join the fun.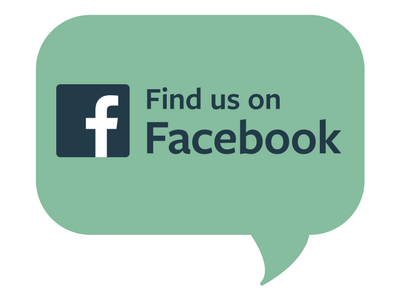 You can ask for recipe ideas, talk about cooking techniques, or get help figuring out the right new pan set for you. If you've already joined, invite a friend along!
Oatmeal Cookie Granola Butter Recipe
Ingredients
1 1/3 cups Old Fashioned Rolled Oats, (110g)
1 cup Pecans, (92g)
1/3 cup Raw Pepitas, (43g)
1/3 cup Unsweetened Coconut Flakes, (20g)
1/4 cup Coconut Oil, melted
2 tablespoons Pure Maple Syrup
2 tablespoons Monkfruit Sweetener, or sugar-free sweetener of choice
2 teaspoons Pure Vanilla Extract
1 1/2 teaspoons Cinnamon
1/2 teaspoon Salt
Directions
Preheat your oven to 350°F.
Spread the oats onto a rimmed baking sheet and bake until the oats are lightly golden brown and toasted, about 15-20 minutes.
Spread the pecans and pepitas on a separate rimmed baking sheet and bake until golden brown and toasted, about 10-13 minutes.
Finally, spread the coconut flakes onto a small rimmed baking sheet and bake until golden brown, about 3-5 minutes. These burn quickly so watch them closely.
Once toasted, put the pecans and pepitas into a high-powered food processor (mine is 10 cups) and process on high speed, stopping to scrape down the sides often, until they begin to break down and release their oils. They won't be smooth yet.
Add in the coconut flakes and oats and process on high-speed, scraping down the sides often, until smooth and creamy. This will take a good 10-15 minutes depending on your food processor. You will probably think it will never be smooth and then it will be. Be patient.
Once smooth, add all the remaining ingredients and process again on high-speed. The butter with thicken back up and you'll need to process for another 10-15 minutes, and then it will go back to being smooth.
Spread on EVERTHING and devour!
Recommended
Nutrition Facts
Serving Size
1 tablespoon
Servings Per Recipe 22
---
Amount Per Serving
Calories from Fat 62
Calories
96
---
% Daily Value*
---
* Percent Daily Value are based on a 2,000 calorie diet. Your daily values may be higher or lower depending on your calorie needs.
** Nutrition Facts are estimated based on ingredients and data provided by
Fat Secret
. Please consult a doctor if you have special dietary needs.