Pepsi Gives Us S'More With New Limited Edition Sodas
Ryan Nadolny | Ryan Eats Everything

Pepsi is giving away two thousand kits to their followers on social media which will include all three flavors.
S'mores season is here and Pepsi is ready! Announcing the limited edition release of three new flavors, Pepsi deconstructured s'mores in delicious fashion.
The concept behind the new limited edition Pepsi flavors is simple! Mix them together and they taste like s'mores, but they can also be enjoyed separately.
I should be scratching my head at this, but I really want to try them together and separately. My curious nature gets the best of me every single time.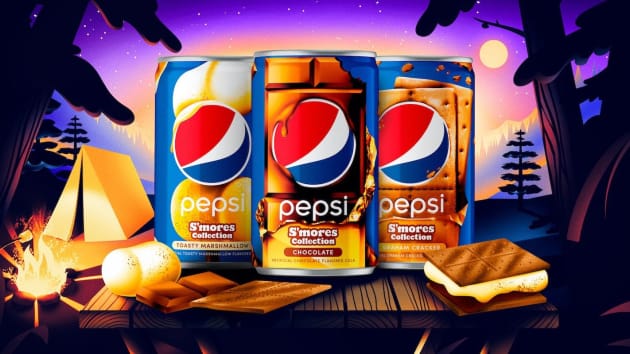 Pepsi S'Mores Collection Flavors
So, what are these new limited edition flavors in the Pepsi S'mores Collection? Take note, because I promise you that you'll want to try them all right away.
The three new seasonal flavors are, aptly, Toasty Marshmallow, Chocolate and Graham Cracker. Put 'em together and you've got a s'mores soda!
Mix your soda with equal parts of each flavor and you've got a classic s'mores!
Or, you can switch it up based on which of the flavors you like best:
Marshmallow lover - 1/2 toasty marshmallow, 1/4 chocolate, 1/4 graham cracker
Graham cracker - 1/2 graham cracker, 1/4 chocolate, 1/4 marshmallow
Chocolate connoisseur - 2/3 chocolate, 1/3 marshmallow, and a splash of graham cracker
But, hey, friends? This isn't rocket science, so you can really just mix them to your liking...assuming you can get your hands on the S'mores Collection!
And if you've made it this far, but somehow soda isn't your thing in general? You should skip all of this and make our s'mores White Russian recipe.
Should you make said s'mores White Russian with our homemade marshmallow vodka? Why, yes. Yes you should. You can thank me later!
Celebrate the last day of Summer with the limited batch 🔥Pepsi S'mores Collection🔥 Mix & match flavors to create your perfect s'mores combo!

Share a 📸 or ✍️ how you s'more with #PepsiSmores #Sweepstakes and follow us for a chance to win this trio! pic.twitter.com/PM61mJA3zr

— Pepsi (@pepsi) September 22, 2022
How to Buy the Pepsi S'Mores Collection
Ready to rush out and buy every flavor in the new limited edition flavor collection from Pepsi? You'll have to put on the brakes on that one. Sorry, friend!
In fact, you won't be able to buy the S'mores Collection...ever. You'll have to win a chance to give these tasty new Pepsi variations a try.
That's right! Pepsi will be gifting S'mores Collection kits to just two thousand of their luckiest social media followers on Instagram and Twitter.
To enter, followers must post to their account with a picture or description of how they prefer to s'more with the hashtags #PepsiSmores and #Sweepstakes.
Each winner's kit will feature all three flavors in 7.5oz cans. Those lucky enough to be chosen can then blend all three for their own unique s'mores experience.
Of course, the giveaway is only for a limited time as well! You can enter today through September 27th for a chance to win.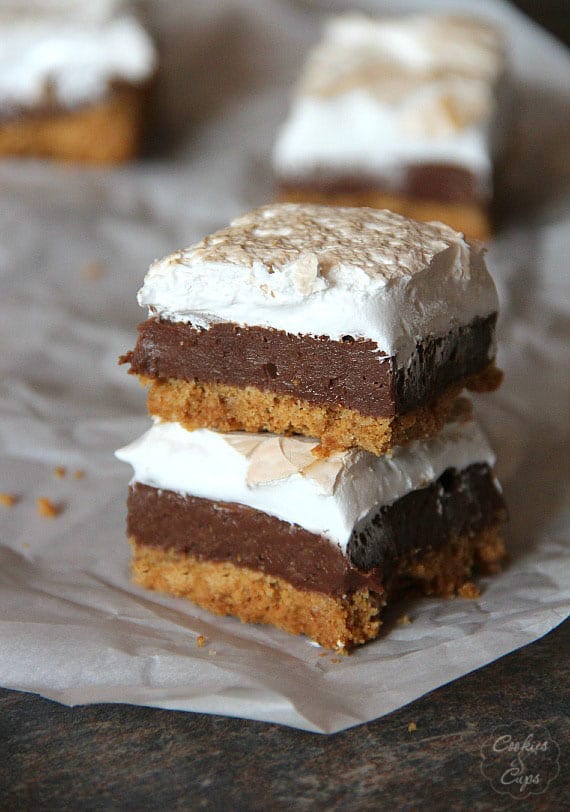 What Everyone Is Saying About the Pepsi S'Mores Collection
As it were, Pepsi certainly isn't the first company to come out with inventive new soda flavors to challenge our senses. Far from it, in fact.
Throughout 2022, Coca-Cola has been releasing a series of special edition flavors. The latest release, Coca-Cola Dreamworld, dropped a few weeks ago.
Mountain Dew is also constantly producing wild new versions of their citrus soda the best of which is Baja Blast. (You know I'm right. I will die on this hill.)
Of course, with any good limited edition collection of this or that, the internet is sure to start buzzing and buzz it has over the new Pepsi flavors.
One social media user said, "It's nice to see something other than pumpkin spice this fall," and I certainly an't disagree with that point.
However others did not share the same feelings towards mixing themsleves a S'mores Pepsi, citing that it's "...just another publicity stunt."
Of course it's a publicity stunt. That's how business works, Kyle from New Hampshire. It's marketing 101. Let people enjoy fun things!
Planning a dinner party and need some inspiration?
How about looking for a new slow cooker dinner idea?
We've got you covered in our ever-growing Facebook group! If you're not a member yet, why not?!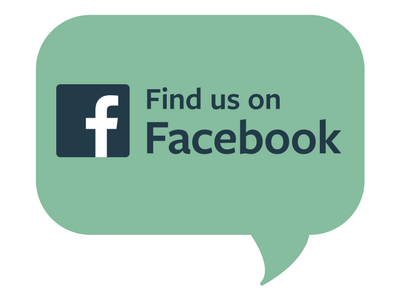 We're chatting cooking techniques, dessert ideas, and everything in between. If you're already a member, invite your friends to join us too!

Ryan is a food and writer from Toledo, Ohio where he's had a love affair with food since 1984. When he's not cooking or writing, he's planning the next he wants to eat.

Tags: Food News, Chocolate, Marshmallows, Soda