Shrimp Boil Seasoning
The Editors at Food Fanatic | Food Fanatic Updated
Shrimp boil seasoning is made up of a blend of bold herbs and spices, providing a flavor that elevates your boiled shrimp to something very special!
Seafood boils are a big favorite in coastal towns, where you'll also hear them referred to as Lowcountry boils or even Frogmore Stew! Shrimp boil makes a great meal for the whole family - it's messy but fun to eat, especially if you serve it the traditional way and dump it all out on newspaper, for everyone to help themselves!
You can buy a pre-mixed seasoning, like the one we use here in our Old Bay Shrimp Boil, or you can make your own.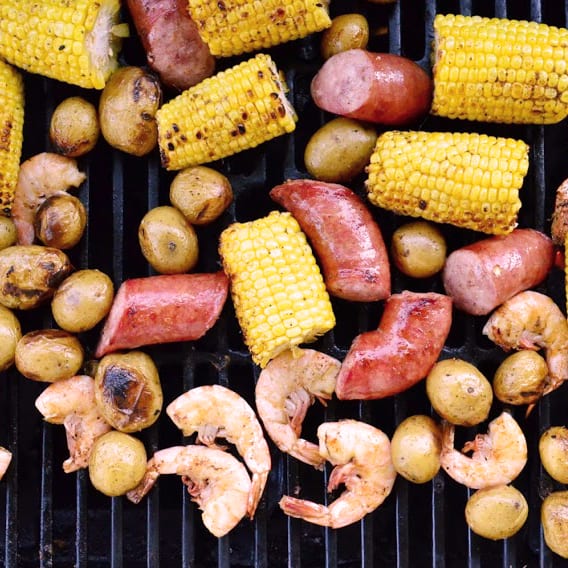 Making your own is easy and you can customize the recipe to make sure that it tastes just the way you like it. 
This is important because pre-mixed varieties can differ greatly! Some can be quite spicy, whereas others tend to be salty. So it's worth experimenting with homemade shrimp boil seasoning to find the blend of spices that suits your tastes perfectly!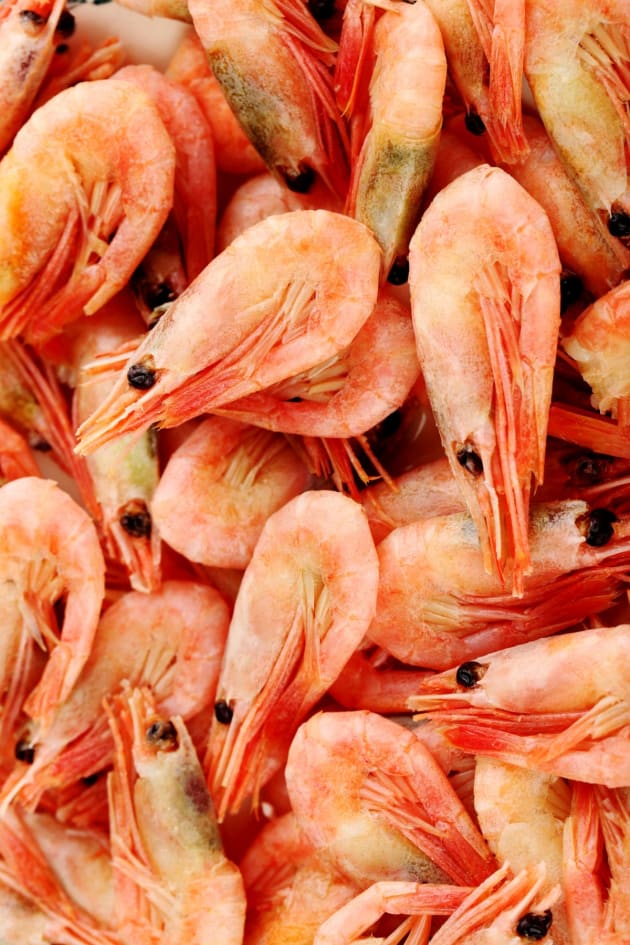 Recipe for shrimp boil seasoning
Here's a recipe for shrimp boil seasoning that you can use as a starting point, then customize to how you like it. This recipe uses whole spices and would be suitable to flavor around 8 cups of water. If you are making a larger batch of shrimp boil then you will need to increase the quantities, or the flavor just won't be strong enough.
2 tbsp celery salt
4 whole cloves
4 bay leaves
2 tsp dill seeds
1 tsp black peppercorns
1 tbsp yellow mustard seeds
1 tbsp coriander seeds
2 tsp whole allspice
1/2 tsp cayenne
1/2 tsp paprika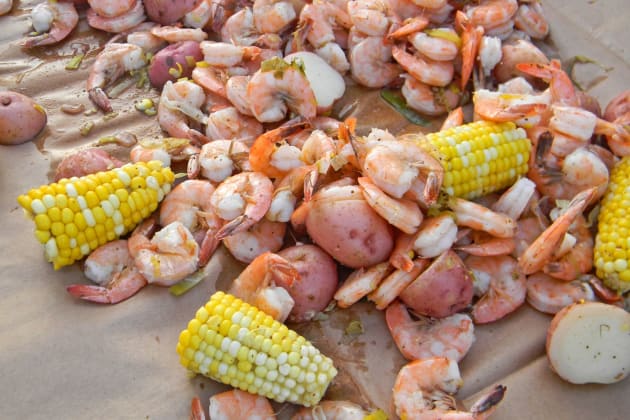 We recommend putting all the spices into a spice bag before adding them to the water. It's easy to make your own spice bag - just place all the spices on a piece of cheesecloth, bring the ends together and tie it securely with a piece of twine. 
Place the spice bag into the 8 cups of water, along with a couple of halved onions, a halved head of garlic and a halved lemon. Boil the water for 20 mins so all the flavors are properly infused into the water, before adding the shrimp.
Other ways to use your homemade shrimp boil seasoning
Why not turn it into a gift - just put it into a pretty jar and attach a handwritten recipe!
It's also delicious served with:
any fish
macaroni and cheese
roasted potatoes
pizza
popcorn
Tags: Homemade Spices, Homemade Gifts, Shrimp, Quick, Easy