Homemade Triscuits
Meaghan Mountford | The Decorated Cookie
Make your own good-for-you homemade Triscuits with only three ingredients. Forget store bought!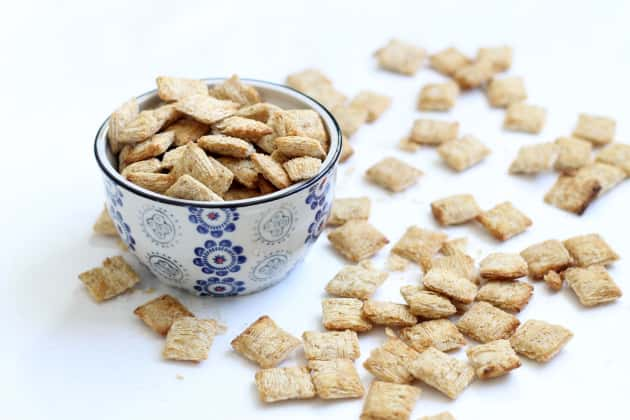 So I've been on this big Triscuit kick lately. I'm a snacker, so I tend to go through snack phases. (My crispy chickpea snack phase is more of a lifelong thing though.) Of course, I always think, "Can I make this myself?" I looked at the ingredients on the box of Triscuits. There are only three: Whole grain wheat, vegetable oil, and sea salt.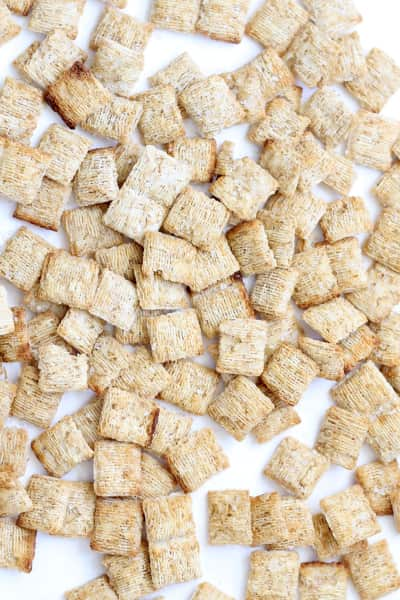 But Triscuits have such a distinct texture, like shredded wheat cereal. How could I possibly recreate that? Oh. With shredded wheat cereal. The only ingredient in the cereal is whole grain wheat. And so, the stars aligned.
One out of the three things I needed was already done for me and conveniently packaged in the cereal aisle. And bonus, shredded wheat cereal has all those vitamins and minerals in it.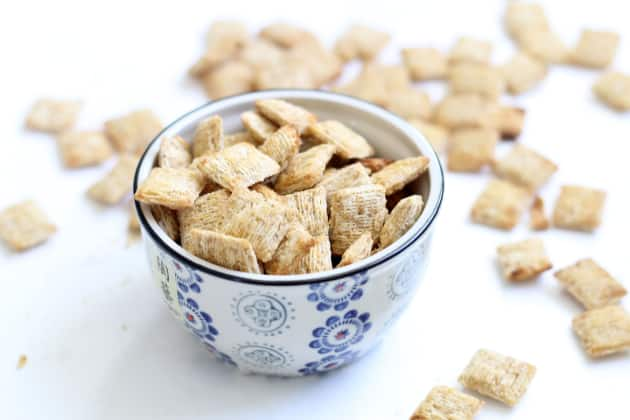 The key to mimicking the exact Triscuit taste is the salt. Salt, salt, salt. That's what is so distinct about Triscuits. They use plenty of it, which is why I'm on this Triscuits kick. I love the stuff. You'd think, since I'm a cookie decorator, I'm a sweet tooth first. Nope. Salt first.
If you're watching your salt intake, you may reduce the salt in this recipe, and you can skip the table salt altogether. Instead, after spraying the cereal, sprinkle a bit of the sea salt. After baking, add a bit more to taste.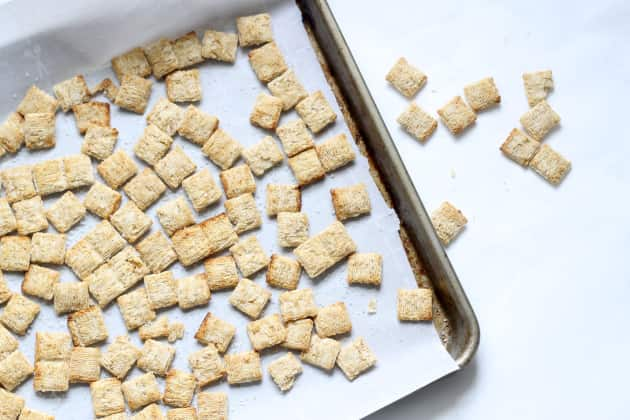 Now that I have these homemade Triscuits conquered, I'm going to have to branch out with other flavors. For the "Cracked Pepper and Olive Oil" Triscuits, try using olive oil cooking spray and lots of black pepper before baking. For the "Rosemary and Olive Oil" flavor, use the olive oil cooking spray with dried rosemary. Want some kick? Sprinkle some cayenne with the salt.
You can make your own Triscuits in less than fifteen minutes, and they stay nice and crunchy for over a week. Why not make your own?
Ingredients
3 cups Shredded Wheat Cereal
Cooking Spray
1/2 teaspoon Kosher Salt, optional
2-3 teaspoons Coarse Sea Salt
Directions
Preheat oven to 350°F. Line a baking tray with parchment paper.
Scatter the cereal in a single layer on the baking tray. Spray with the cooking spray to coat the top of all the cereal.
Evenly sprinkle the table salt on the cereal. (To reduce salt intake, omit this step.)
Evenly sprinkle 2 teaspoons coarse sea salt on the cereal.
Bake until the cereal begins to brown, about 10 minutes.
Cool slightly. If desired, spray with additional cooking spray and coarse sea salt. 
Recommended
Tags: Copycat, Snacks, Family Meals and Snacks, Homemade, Baked, Easy
Sign Up for Weekly Personalized Recipes. FREE!