The Pioneer Woman: Pasta… Pronto!
Emily Caruso | Jelly Toast

Looking to make a quick meal? The Pioneer Woman is here to help!
We've seen Ree tackle speedy recipes before with her 16 Minute Meals Around the World and, this week, Ree is looking to speed up some fabulous family friendly pasta recipes.
Her 16 minute Pasta Pronto recipes cover a range of recipes and tastes that will make get any family to the table in a hurry.
Ree's first speedy pasta recipe is one of her family's favorite meals: Chicken Mozzarella Pasta. It starts with bite sized chicken pieces browned with a little oil in a large cast iron skillet. When the chicken is golden, but not completely cooked through, Ree removes it from the pan and replaces it with some diced onion and garlic.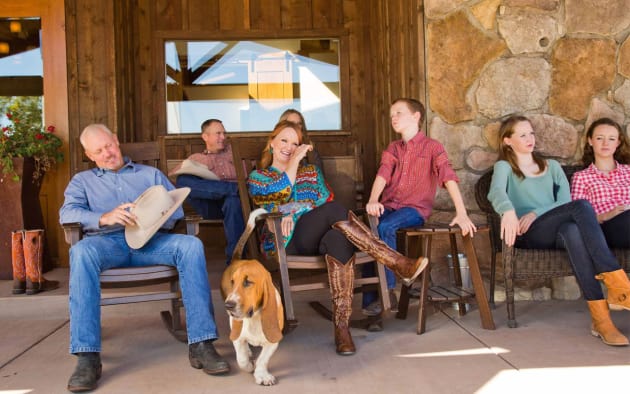 To make this recipe extra speedy, Ree takes a little help from a jar of good quality marinara sauce. The sauce gets poured into the skillet with the onions and garlic and a pinch of crushed red pepper and some minced parsley. Ree adds the chicken back to the sauce and thins it a bit with a ladle of pasta water before allowing the sauce to simmer and the chicken to cook through.
At the end of the cooking time she adds in some diced fresh mozzarella before pouring the sauce over a huge bowl of cooked penne pasta. A sprinkling of freshly chopped basil finishes up this hearty and satisfying pasta recipe. The Drummond family looks pretty thrilled with this mountain of cheesy chicken pasta. I don't blame them.
Next up on Ree's list of lightning fast pasta recipes is Shrimp Scampi. A classic in the speedy pasta category, you'd be hard pressed to find someone who doesn't enjoy this buttery, shrimp recipe. Shrimp is such a quick cooking ingredient that it's a natural choice for any fast dinner. Ree's Shrimp Scampi starts with onion and garlic sautéed in butter and olive oil.
To the skillet she adds some peeled, raw shrimp, lots of fresh lemon juice and a splash of white wine. Ree mixes things up from a traditional scampi with a few dashes of hot sauce and a sprinkling of black pepper. Super fast cooking angel hair pasta gets cooked and stirred into this flavor packed scampi sauce. She bucks tradition once again with a few handfuls of parmesan cheese, undoubtably ruffling some purists' feathers, but who am I to argue with more cheese?
A sprinkling of chopped parsley is all this dish needs before it makes it's way to the table.
We're only half way though this episode of fast pasta dishes and I'm already craving a giant bowl of carb-filled goodness. This time, Ree is making a quick lunch or dinner worthy pantry recipe: Pasta Puttanesca. Like the first two recipes, the sauce is built in her large cast iron skillet. However, this Puttanesa sauce starts with sliced olive oil, sliced red onion, sliced grape tomatoes and a few generous glugs of red wine.
In a rarely seen mortar and pestal, Ree mashes together some anchovies, garlic and kalamata olives. She spoons the briny mixture into the skillet with the onion and wine. My heart goes pitter patter at her choice of bucatini pasta - it's a favorite of mine and is somewhat uncommon in the recipe world. Chunks of  parmesan cheese is the last ingredient to the sauce before the entire dish gets stirred together and dished out.
This is one incredible looking pasta dish and I can just about taste the saltiness of the anchovies in the rich red wine sauce.
No speedy pasta episode would be compete without a great homemade Quick Shells and Cheese recipe. Ree is making this special pasta dish for her little guys and I can't imagine they will feel anything but love for this ooey gooey dish. She starts by cooking the mini shells in one pot and builds the rich cheese sauce in another. The sauce starts with butter, whole milk and a generous amount of processed cheese.
You know the stuff I'm speaking of, and while it's another controversial choice, I have to say that I support this decision whole heartedly. To round out the flavor of the cheese, she also adds a heaping amount of cheddar jack cheese as well as some salt, pepper and seasoned salt. The pasta shells get drained and stirred into this smooth, velvety cheese sauce. 
The boys look about as happy as two little boys can be, although it's no surprise seeing as how they're settled behind heaping plates of decadent shells and cheese. This entire episode is full of a range of different styles of pasta dishes including something for everyone's tastes. And better yet, they all can be made in under 16 minutes. How awesome is that?
Thanks for reading. Now go check out our section of Pioneer Woman recipes!
Are you tired of the dinner routine?
Stuck in a rut or looking for fun new recipes to try?
Our Facebook Group is growing every day! If you haven't joined yet, we invite you to come check it out and join the fun.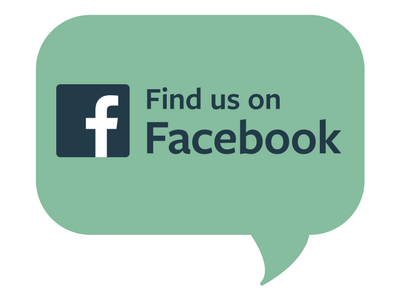 You can ask for recipe ideas, talk about cooking techniques, or get help figuring out the right new pan set for you. If you've already joined, invite a friend along!

Tags: The Pioneer Woman, Cooking Shows