The Pioneer Woman Recap: Hitting the Road
Emily Caruso | Jelly Toast

What did The Pioneer Woman cook up this week? Find out now!
It's well documented that the Drummonds are a home-schooling family, but Ree's oldest daughter Alex is now a senior in high school and is looking at colleges for next year.
This can only mean one thing: Road Trip!
Ree, Alex and Paige are heading out on some college visits and leaving the boys to hold down the fort. In order to not leave them completely to their own devices, the girls are stocking the fridge with a host of make-ahead meals that any busy family will appreciate. With the school year looming, these ready made meals are the perfect recipes for busy weekdays.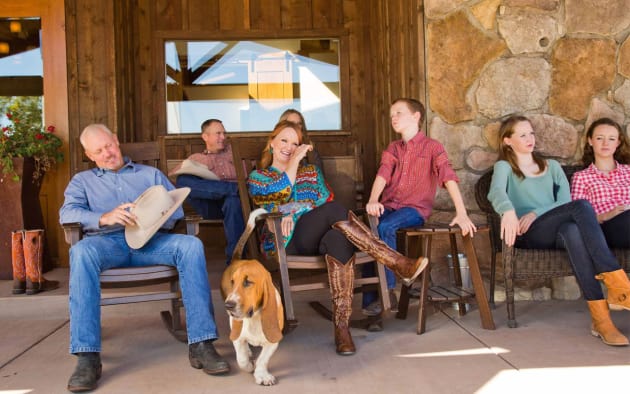 First things first, Ree is taking care of the most important meal of the day for her guys by whipping up a big batch of Breakfast Burritos. She starts by frying up bacon and sausage in the largest cast iron pan I have ever seen. It's huge enough that Ree can barely lift it to drain the grease from the breakfast meats. She wasn't kidding when she said this was a 'big' batch of burritos.
The plan for these make-ahead meals is that Ree will make each competent and package them separately so that Ladd and the boys can reheat, assemble and eat with minimal effort.
The first component of this burrito recipe is the egg mixture which starts with sautéed onions, red bell peppers and jalapeño peppers cooked in the same skillet that Ree had fried up the bacon and sausage. To the veggies, she adds a scrambled egg mixture made of eggs, half and half, salt and pepper, seasoning salt and hot sauce.
The eggs and veggies get a cooked a bit before the bacon and sausage get mixed in. This burrito filling gets cooled and packaged up for the fridge. Ree even leaves the boys written instructions on how to assemble these burritos so they'll be totally taken care of while they're away. 
Next up is a pasta recipe that would work equally well for lunch or dinner: Pasta ala Ladd, which you can tell by the name, is a favorite of Ladd's. This is pasta with a hearty, but simple meat sauce recipe. The sauce is made from onions, garlic, ground beef, canned tomatoes, ground thyme and crushed red pepper flakes. It's as simple as that, but looks like it would keep a house full of boys pretty darn happy.
Assembly instructions of this dish seem pretty straight forward. Cook the rigatoni pasta, head up sauce, ladle sauce over pasta and top with some cheese. Voila! Pasta ala Ladd.
While Ree has been busy whipping up these burritos and pasta, the Alex and Paige have been out on the town running errands for their college visit trip. A few new outfits, a quick trip the grocery store and they're back home to pack their suit cases. Before they head off for good, they go up to the lodge to help Ree make a few snacks and a dessert for the boys in order to round out this make-ahead menu.
For a quick snack, there will be Raw Veggies with Chipotle Ranch Dip. Alex and Paige get to work chopping yup the veggies and Ree makes a simple ranch dressing dip from mayonnaise, sour cream, buttermilk, garlic, parsley, dill, chives, salt, pepper, cayenne pepper, paprika, Worcestershire sauce, vinegar, hot sauce and a few chipotle peppers in adobo sauce.
This will definitely be some kicky dip. All of the ingredients get mixed in a food processor and packed up with the veggies for the boys to munch on throughout the week.
This wouldn't be a Pioneer Woman episode with out a little bit of dessert. Ree makes some Cookies and Cream Cups that are mini frozen treats that I'm positive her guys will love. The cookie cups are made with crushed up oreo cookies and melted butter that she packs in the bottom of muffin tins.
On top of the little crusts she puts a few dollops of softened vanilla ice cream mixed with crushed oreo cookies. One last sprinkling of cookie crumbs go on top and the muffin treats get popped in the freezer to firm up. Once frozen, Ree unmolds them, transfers them to a ziplock bag before putting them back in the freezer for the boys to enjoy.
After the girls hit the road, Ladd, Bryce and Todd show up to check out the stocked fridge. The burritos and pasta catch Ladd's eye but the boys have a one track mind for the dessert. It's no surprise that Ree knows what will make her guys smile - and I'm hard pressed to think of any boys that wouldn't love this fridge full of food. 
Remember to visit our section of Pioneer Woman recipes today!
Planning a dinner party and need some inspiration?
How about looking for a new slow cooker dinner idea?
We've got you covered in our ever-growing Facebook group! If you're not a member yet, why not?!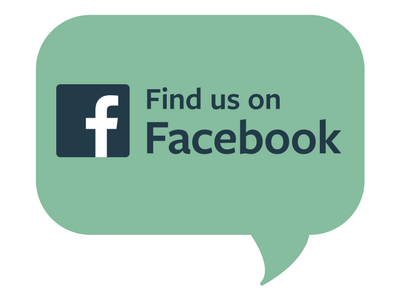 We're chatting cooking techniques, dessert ideas, and everything in between. If you're already a member, invite your friends to join us too!

Tags: The Pioneer Woman, Cooking Shows