Top Chef Finale: Who Won?
Emily Caruso | Jelly Toast

The latest Top Chef season has crowned a winner. Did you agree with the results?
After what feels like one of the longest seasons in Top Chef history, the finale is here and it comes with some seriously mixed emotions. Anger, surprise and shock being just a few. But more on that later.
Throughout the season, there has been some very high highs as well as some low lows, and we're at the end. Finally.
This finale not only has all of the regular judges - like Tom, Padma, Emeril, Gail and Hugh - but also has a few special guest judges such as Chef Morimoto and Chef Paul Bartolotta. So yeah, there is some serious pressure there.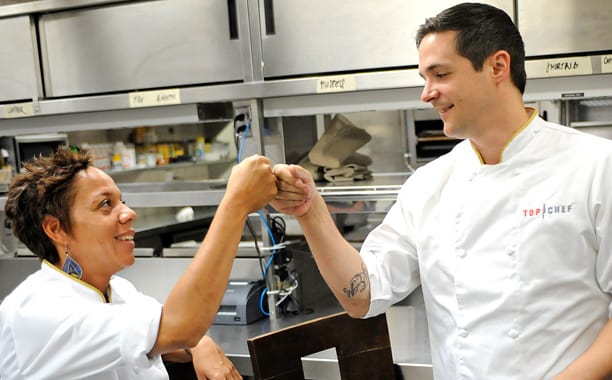 For the final challenge, Nicholas and Nina are told to simply make the best four course meal they can. To help them out, they're able to choose three sous chefs from a batch of eliminated contestants. Nicholas, having won the challenge last week, gets first pick and he chooses Jason, Brian and Louis.
Nina picks Shirley, Stephanie and Travis.
Nina is going big and throwing in two surprise courses including a dessert, an ice cream, that she's hoping to be able to pull off, but is immediately met with complications when the kitchen is completely void of ice cream machines. She decides to make zeppole instead and seems unsure.
Nicholas is out to redeem himself with a panna cotta that would have sent him packing in the Spanish/French challenge had he not had immunity. He needs to nail it this time.
After the prep time, Tom and Emeril treat Nina and Nicholas to a surprise dinner. Not only is the dinner a surprise, but Nina's husband and brother - as well as Nicholas's wife and mom - have been flown in to be a part of it as well. You can see the tension drain away from Nicholas when he sees his wife, and it's nice to see this softer side of him, although his stress level sky rockets to his normal lever just moments later.
Nina is thrilled to see her husband and brother and is definitely feeling the pressure to perform not only for herself and her family, but for her home country of St. Lucia.
As the two chefs prepare on the day of service, more snags arise. Nicholas struggles to keep both his servers and his temper in line and keep the dinner service running smoothly. Nina is struggling to get her goat tender and her extra courses prepared. It's a definite concern that she has bitten off too much with her finale menu.
Final Service
Nina presents the judges with her menu that is inspired by her life growing up in the islands, cooking both French and Italian food as well as her journey as a chef.
Amouse-Bouche: Breadfruit with Whipped Foi Gras Butter
First Course: Tuna & Escolar Tartar with Tomato Water & Jalapeño
Second Course: Roasted Goat Sugo with Orecchiette, Cherry Tomato Confit & Goat Cheese
Third Course: Swordfish with Squash Puree, Braised Kale & Smoked Onion Jus Intermezzo: Compressed Dragon Fruit & Frozen Papaya Skewer Final Course: Chocolate Zeppole with Macadamia Nuts & Passion Fruit Anglaise
For Nicholas's menu, he explains to the judges that while his training is in fine French cuisine, he wants to just 'have fun' in the kitchen tonight.
First Course: Hamachi & Tuna with Green Apple Wasabi, Celery & Maui-Meyer Lemon
Second Course: Sweet Shrimp Bisque, Scallop & Daikon Noodles with Thai Basil
Third Course: Kombu Cured Duck Breast with Kabocha Squash, Hijiki & Ginger
Final Course: Caramelized White Chocolate Panna Cotta with Almond Cocoa Crumble & Tropical Fruit
Something interesting is going on with the way the judges are tasting. The giant group of judges, both regular and guest are split up into two groups and taste both chefs' menus separately.
This creates two very distinct views of the chefs' menus and some butting of heads at the judges table. In the first half of service, it's clear that the judges tasting Nina's food were happier with their dinner than the judges who were tasting Nicholas' food.
This is where the biggest problems come into play. Nina's highs were higher than Nicholas's but her lows were lower. On a course to course match up, it came down to Nicholas winning course two and four and Nina winning course one and three. A tie. Of course.
Now comes the real nitty gritty discussion and Tom digs in his heals about apparent splendor of Nicholas's second course, and based on the footage of judges table shown, filibusters his way into getting Nicholas named Top Chef.
The winner is Nicholas and in that one decision I'm seriously questioning the credibility of the Top Chef title. Yes, it ended up coming down to the 'worst' dish of the night apparently being Nina's Zeppole, but it's beyond frustrating (read: infuriating) that an entire season of Nina's domination gets over looked and can't act as the tie breaker.
I realize those are the rules of the 'game' but this finale just further proves that this is a game. Nothing more, and nothing less. Nicholas won some cash, but really, in the end, it's Nina who will walk away with fame and prestige because she proved her brilliance and professionalism in the kitchen.
Nicholas, while a skilled chef, is inconsistent (as proved tonight with his seasoning and duck preparation) and hot headed (as proved with his temper tantrum in the kitchen that was overheard by the judges) and not what I expected from the title of Top Chef.
The beginning of this season started out strong, but has ended in an anti-climactic puddle of disappointment. There's always hope for next season. 
Are you tired of the dinner routine?
Stuck in a rut or looking for fun new recipes to try?
Our Facebook Group is growing every day! If you haven't joined yet, we invite you to come check it out and join the fun.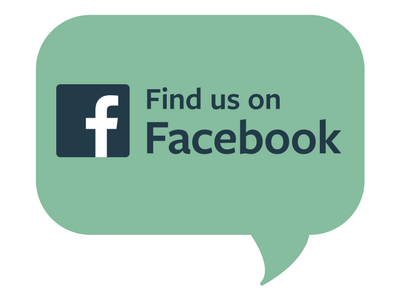 You can ask for recipe ideas, talk about cooking techniques, or get help figuring out the right new pan set for you. If you've already joined, invite a friend along!

Tags: Top Chef, Cooking Shows