Chopped Recap: Hoofin' It
Stephie Predmore | Stephie Cooks
What were the contestants tasked with cooking on Chopped this week? Read on for a recap.
This week on Chopped, the contestants face ingredients such as pickled pig's feet and a whole pecan pie with nary a blink.
Unfortunately, even courage and creativity was not enough to get some of these chefs to the final round.
The Contestants:
Maxcel, Private chef "to the stars"
Ashley, Caterer from New York City
Laurie, Executive chef from Nashville
Joe, Food truck owner from California
This Week's Judges: Aaron Sanchez, Marcus Samuelson, and special guest judge Alex Stupak.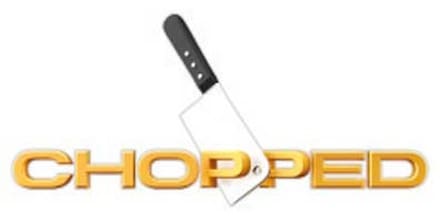 The Appetizer Round: The chefs had 20 minutes to create an appetizer using pickled pig's feet, butter beans, coleslaw mix, and sweet potato chips.

The chefs in this round showed far more courage with the pickled pig's feet than I would have. Laurie was so bold as to serve the judges Barbecue Pig's Feet, which the judges quite liked, though they were less impressed with the lack of transformation in her coleslaw recipe.

Joe, on the other hand, showed great creativity in the use of his coleslaw mix, but was not successful in completely nailing his cassoulet. Maxcel showed the most trepidation in his sparing use of the pig's feet, though the judges were impressed with the punch of flavor that curry powder added to his dish.

It was Ashley, however, who made the biggest mistake in the kitchen this round: cutting her finger at some point in the round without realizing. I'm not sure how you cut yourself and bleed everywhere without realizing it, but the judges were not too pleased to not be able to taste her dish without fear of contamination; they had no choice but to send her to the chopping block.

The Dinner Round: The contestants had 30 minutes to create an entree containing venison tenderloins, watercress, eggplant, and pecan pie.

This was a round of risky moves. Maxcell took a chance that paid off with his risotto recipe (which contained pecan pie, no less), but failed to correctly cook his venison. Joe, on the other hand, attempted to make gnocchi but instead made potato dumplings, and attempted to properly sear his venison but instead served the judges undercooked meat.

Laurie's risk with Country-Fried Venison was the one that perhaps paid off the most – the judges enjoyed her perfectly cooked and seasoned venison – though they were less impressed with her poor plating. In the end, Laurie's bizarre watercress puree (which looked like something you should not be eating) was the deciding factor, and she was sent home.

The Dessert Round: The two remaining contestants had 30 minutes to create a dessert recipe using chai tea latte, lady gala apples, black licorice, and puff pastry.

While it is somewhat disappointing when two contestants end up making variations on the same dish – in this case, apple strudel - it is also interesting to compare and contrast what they each did. Maxcel went with a more traditional approach for his strudel recipe, while Joe presented a deconstructed version of apple strudel.

Both served Marcus slightly raw dough, but both also balanced the sweetness well in their dishes.

After considering the rest of the courses, Maxcel's lack of pig's feet in his appetizer dish and overcooked venison in the dinner round convinced the judges to crown Joe as the Chopped champion, giving him $10,000 and, consequently, a much-needed vacation from the kitchen to spend time with his sons.

Tags: Chopped, Cooking Shows