Top Chef Recap: "Jazz Hands"
Emily Caruso | Jelly Toast

What went down on the latest episode of Top Chef New Orleans? A whole lot of Jazz Hands, that's what!
It's Jazz Hands time on Top Chef.
We knew there'd be an episode all about music, didn't we? I mean, it's Top Chef New Orleans, after all. The chefs get all jazzy this week, while also getting back to their preschool days with a round of musical chairs, Top Chef style.
In other news, Nicholas is sick and misses the Quickfire Challenge and if he doesn't bounce back for the Elimination Challenge, it could make the judges' decision on who to send home, very simple.
Quickfire Challenge
The chefs are joined by Kermit Ruffins, who is not only a fabulous jazz musician and vocalist, but is also an accomplished chef. He's here to present an improvisation Quickfire Challenge to the cheftestants. Just like the musicians in a jazz band need to trust their bandmates, and pick up where they left off on their solos, for the Quickfire, the chefs will be cooking at various stations with different ingredients and cooking tools, but will rotate not once, not twice but three times during the challenge.
The chefs are left to figure out what the previous chef was conceptualizing and try to keep it going…but only until they rotate again. Kermit provides the music for this wacky, fun chef version of musical chairs. The final dishes are nothing like what they started out to be, but that's the fun part. This type of challenge wouldn't fly for an Elimination Challenge, but for a Quickfire? Sure, why not!
Feelings do get a little sensitive when it comes to judging the Quickfire. Brian wins immunity for the dish that Sara worked on twice during the cooking and he just had a hand in finishing it up. Brian is very gracious, thanking the other chefs who had started the dish, because it's obvious that he feels that this is an awkward win, but a win none the less.

Elimination Challenge
The chefs will be teaming up into groups of four to create a Potluck Dinner for Kermit's musician friends. The day of the challenge, the chefs have a few hours of prep time before traveling to the challenge to finish up. Nicholas is feeling better and is frantically making up for lost time. He's chopping, stewing and prepping like a mad man in the kitchen.
Each team has a different take on what a Potluck is. I love that the Blue Team doesn't shy away from some good old fashioned (yet elevated) casserole recipes. I've been to many a potluck in my day and I can't imagine one without a ton of casseroles. Could be a midwest thing.
Here are the potluck recipes that the chefs whipped up for Kermit and his musician pals:
Blue Team
Justin: Hominy Grits with Brown Shrimp, Roasted Okra, Fava Beans & Smoked Bacon
Louis: Grilled & Pickled Vegetables with Crispy Sunflower Seeds & Mustard Vinaigrette
Shirley & Sara: Glazed Beef with Charred Onions, Melon Pickles & Pickled Ginger Vinaigrette
Gray Team
Brian & Travis: Togarashi Fried Chicken with Bee Pollen & Ponzu
Patty: Tomato Watermelon Salad, Szechuan Pepper & Goat Cheese Espuma
Nicholas: Barramundi & Red Drum Fricassee with Zucchini, Truffle & Yuzu Kosho
Travis & Brian: Caramel Glazed BBQ Ribs, Dehydrated Potatoes & Peanut Gremolata
Green Team
Stephanie: Fried Baby Artichoke, Preserved Lemon & Anchovy Aioli
Nina: Semolina Gnocchetti with Sausage
Carrie & Carlos: Summer Tiramisu with Nectarines, Pistachios & Cheese
Judges Table
The Green Team won the Elimination Challenge, with the judges loving Carlos' sponge cake and Nina's gnocchi. It was Stephanie's perfectly cooked and refined artichoke dish that took the clinches her the win.
The judges were disappointed with the Gray Team's performance. Aside from Brian's Fried Chicken, every other dish they served fell short. Nicholas's fish was dry and over cooked, Travis' ribs had a burnt crust and Patty's watermelon salad recipe was bland and boring. And it's this dull, boring and under-seasoned watermelon salad recipe that gets Patty sent home.
Patty is a talented chef, but she lacks the confidence in herself and her cooking to stay in the competition. She was always taking a backseat on team challenges, and very rarely asserted herself; being content to get by, but not really passionate about winning. If Patty were to gain some confidence in her skill, she could really go somewhere.
Join us next week when the chefs have the challenge of butchering and cooking a 300-pound pig!
Planning a dinner party and need some inspiration?
How about looking for a new slow cooker dinner idea?
We've got you covered in our ever-growing Facebook group! If you're not a member yet, why not?!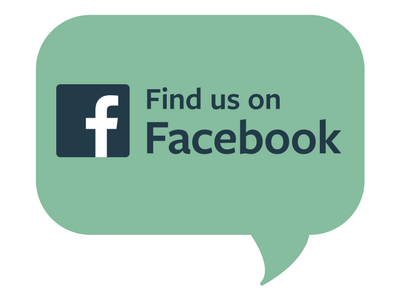 We're chatting cooking techniques, dessert ideas, and everything in between. If you're already a member, invite your friends to join us too!

Tags: Top Chef, Cooking Shows