The Pioneer Woman Review: "Turkey Day Leftovers"
Emily Caruso | Jelly Toast

The Pioneer Woman was all about leftover this week. Read on for a recap of the latest installment.
This week on The Pioneer Woman, Ree is talking about the day after Thanksgiving.
We all crave the traditional Thanksgiving leftovers sandwich, but Ree is sharing with us a few other non traditional recipes to use up our abundance of Thanksgiving leftovers. In addition to the leftover recipes, Ree is also giving us quick rundowns on how she prepares her favorite Thanksgiving dinner recipes, which were the ones she featured last year on her Thanksgiving Episode.
We can all obviously use whatever turkey, cranberry, stuffing and gravy recipes that our family enjoys to make any of these leftover recipes.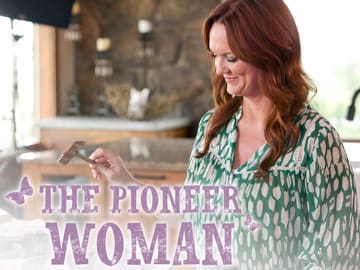 First, Ree is whipping up a Leftover Thanksgiving Panini and this is no ordinary leftover sandwich recipe. It starts with hearty bread spread with dijon mustard. The bread gets topped with Swiss cheese, turkey, cranberry sauce, stuffing (or dressing as Ree calls it) and gravy.
Ree butters the bread and grills the sandwich on her panini press before handing off the sandwiches to Alex and Paige who are running errands around the ranch today. This is the first time we get to see Alex driving! Yes, it's a giant truck, in case you were wondering. The girls seem thrilled with their Thanksgiving panini to-go and Ree heads back in to the Lodge to make lunch for herself.
This next recipe is a pretty interesting way to use leftover turkey. Ree is making Asian inspired Leftover Turkey Spring Rolls. She starts by making a little bit of a sauce or marinade with soy sauce, rice wine vinegar, sesame oil and chili oil. A handful of shredded turkey gets tossed in the sauce.
Some spring roll rice paper wrappers and rice noodles get soaked and softened. In each roll, Ree puts cilantro, marinated turkey, carrots, cucumber, lettuce and some rice noodles. She then uses leftover cranberry sauce doctored up with soy sauce and chili oil to create the lovely sweet and spicy dipping sauce for her spring rolls. These will definitely be making an appearance in my kitchen this year!
Ree's going a more traditional route with a decadent, creamy Turkey Tetrazzini recipe. My favorite thing about this recipe is that she's making it to take to Edna Mae in the very same casserole dish that Edna Mae brought a side dish in the night before for Thanksgiving. I love the idea of returning dishes and platters full of more goodies. That's what the holidays are all about!
This Turkey Tetrazzini has several steps, but it seems worth it. The sauce is built with butter, garlic, mushrooms and wine. It's thickened with flour and turkey broth until it's bubbling and thick. Once the sauce is ready, Ree folds in several handfuls of turkey, black olives, peas, bacon, parmesan cheese, salt and pepper. Last but not least, Ree adds cooked spaghetti noodles and pours the entire mixture into Edna Mae's baking dish.
It gets topped with bread crumbs and popped in the oven. Edna Mae is thrilled with her delivery of Turkey Tetrazzini, and now I'm hoping that someone leaves a dish at my house, so I can return it filled with something yummy.
Last, but certainly not least, are Ree's Pumpkin Smoothies. These are sweet, creamy smoothies that Ree is making to feed her kiddos while they help clean up the lodge after their big Thanksgiving party. The smoothies are simple and made with milk, yogurt and frozen pumpkin pie filling. Ree freezes leftover canned pumpkin pie filling in muffin tins to save it for later. That's a great tip, but be sure to use canned pumpkin pie filling for this recipe, and not just canned pumpkin.
The pie filling is already sweetened and and spiced. The fact that she adds it to the blender frozen, eliminates the need for ice in her recipe. The smoothies are a hit with the kids. And now, after watching her kids help clean up, I am counting the days until my kiddos can help with the dishes and laundry. I will definitely be thankful for that!
I knew I wasn't the only person in the world who geeks out about leftovers - almost as much as the actual Thanksgiving dinner. Ree gave us a nice variety of leftover ideas, from traditional to out of the box and I can tell you one thing: I'll be dreaming about those spring rolls until they become a reality in my kitchen.
Thank you for reading -- and remember to check out our Pioneer Woman recipes now!
Are you tired of the dinner routine?
Stuck in a rut or looking for fun new recipes to try?
Our Facebook Group is growing every day! If you haven't joined yet, we invite you to come check it out and join the fun.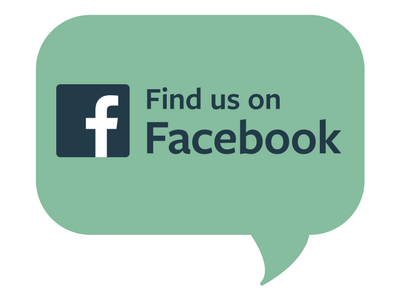 You can ask for recipe ideas, talk about cooking techniques, or get help figuring out the right new pan set for you. If you've already joined, invite a friend along!

Tags: The Pioneer Woman, Cooking Shows