The Pioneer Woman Review: "Scrumptious 16 Minute Meals"
Emily Caruso | Jelly Toast

The Pioneer Woman was all about 16 minute meals this week. Read on for our latest recap.
Family schedules can be crazy this time of year and on this week's episode Ree is whipping up super speedy, scrumptious 16 minute meals.
Ree has an entire section on her blog dedicated to her 16-minute meals, and now we get to see a few of these recipes in action. Cooking an entire meal in 16 minutes is not an easy thing to do, especially if you're looking for something that resembles a home cooked recipe. In addition to the recipes, Ree is also sharing her tips about pantry shortcuts that do wonders in speeding recipes along.
These tips and recipes are lifesavers for busy families.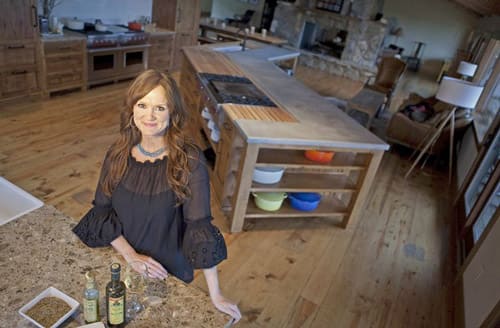 First on the menu is a Chicken Taco Salad. The recipe starts with Ree cooking a few chicken breasts seasoned with salt, pepper and prepared taco seasoning. Prepared taco seasoning is already full of spices (and quite a bit of salt, I'm sure), but quick and ready to go.
The dressing for this salad is a store bought, but high quality jarred ranch dressing. To doctor up the dressing for the taco salad, Ree stirs in a few tablespoons of salsa and chopped cilantro. She also shares a few other ranch add-ins, like blue cheese, herbs and sun dried tomato pesto that are great flavor twists for a variety of quick dinner salads.
To assemble the Chicken Taco Salad, Ree starts with a big bed of romaine lettuce and tops it with the sliced grilled chicken, grilled corn, tomatoes, pepper jack cheese, sliced green onions, avocado, crushed corn chips and drizzles the entire salad with the spicy ranch dressing. Ree's sister-in-law Missy stops by the Lodge to share her giant Chicken Taco Salad, which actually looks like it might feed the entire Drummond family. All the steps in the salad look simple, but each ingredient packs a punch of flavor, which is necessary in a quick cooking meal.
The next dish is full of Ree's pantry shortcuts, which means we get a drool worthy glimpse of her fabulous wooden shelved pantry. I want to move into that pantry, and based on how much room her extra KitchenAide Mixer bowls take up (I counted 4 - I'm not kidding), I'm confident that my sleeping bag could find a little corner to fit into. Ree shows us some of her favorite pantry items which include various jarred sauces, boxed stock, jarred olives, pestos and dried pastas. She's using some of these jarred items and dried pasta to make her Quick and Easy Roasted Red Pepper Pasta.
This dish starts with chopped onion and minced garlic that Ree sautés in some olive oil and a bit of butter. Into the onion mixture, she pours an entire jar of roasted red peppers to heat them through. The onions and peppers get pureed in the blender and then returned to the skillet with a bit of chicken stock and heavy cream. The sauce gets tossed with cooked rigatoni, fresh herbs and shaved parmesan cheese. It's a nice twist on a classic tomato sauce recipe and also a great recipe option for a meatless monday.
Last on the list of today's 16 minute meals are Ree's Individual French Bread Pizzas. To get her toppings started, Ree browns up a pound of hamburger meat. This meat will be used for a few different topping combinations, and most of the pizzas start with mini baguettes spread with jarred marinara sauce and freshly sliced mozzarella cheese. Here is a rundown of the topping combinations:
Canadian Bacon and Pineapple
Pepperoni Jalapeño
Taco Pizza
Hamburger Pizza  
Tomato Basil Pizza (which is topped with pesto and mozzarella instead of marinara and mozzarella)
 Greek Salad Pizza (which is topped olive oil, mozzarella and a fresh Greek salad once it's out of the oven)
These pizzas look incredibly delicious, and while they're simple to make, they really don't appear to be a true 16 minute meal. The pizzas take 10 + minutes in the oven, plus the time it takes to brown the meat, gather and chop the ingredients and assemble all of the pizzas before they go into the oven. These pizzas definitely get a 'delicious' vote from me, but I doubt their speediness.
The varieties don't include the browned hamburger meat might be possible in less than 16 minutes, so I'll gladly give Ree a pass on those, but I know that the taco and hamburger pizzas would never get done in my kitchen in just 16 minutes.
This episode was full of quick tips and menu ideas for fast, family dinners. And while I doubt my own ability to get some of the pizzas done in 16 minutes, if I got them done in under 30 minutes, I'd be a happy camper.
My only question is, who would do all the dishes?
Remember to check out our section of Pioneer Woman recipes now!
Planning a dinner party and need some inspiration?
How about looking for a new slow cooker dinner idea?
We've got you covered in our ever-growing Facebook group! If you're not a member yet, why not?!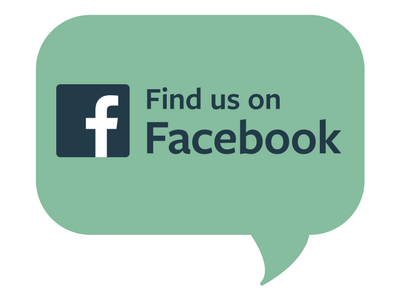 We're chatting cooking techniques, dessert ideas, and everything in between. If you're already a member, invite your friends to join us too!

Tags: The Pioneer Woman, Cooking Shows