Top Chef Recap: Lea Michele's Halloween Bash
Emily Caruso | Jelly Toast Updated
Lea Michele stopped by Top Chef this week. Read all about the influence this Glee star had on the contestants.
This episode Top Chef took Halloween to the next level.
From the judges to the cooking equipment, everything was in a disguise. The guest judge tonight was none other than the very talented and popular Lea Michele from Glee. Michele is a Top Chef 'Super Fan' and will be hosting a Halloween Bash which the chefs will be catering. But first, the chefs must make it through the Quickfire Challenge.
Quickfire Challenge
There's a bit of a deja vu moment when Padma explains the Quickfire because we saw a very similar challenge on Top Chef Seattle. Every single food item and piece of kitchen equipment is wrapped in Reynolds Wrap Foil. This means that not one bit of food can be identified.
While a pan still looks like a pan when it's wrapped in foil, the utensils get a bit indistinguishable when they're all wrapped up. So pretty much besides the cutting boards, stoves and ovens, no equipment in the kitchen is recognizable. 
As a surprise, Gail and Padma welcome their own moms onto the show. The chefs get divided up into two teams and each are assigned a 'mom,' creating teams Lakshmi and Simmons. With five minutes on the clock, each Gail and Padma's moms will go shopping for ingredients and kitchen equipment for their team.
Whatever they come back with the team has to use to create three dishes in 30 minutes. With the way these items are coated in foil, it's going to take them 30 minutes to unwrap everything.
After the shopping spree, the teams are left with some fairly unusual flavor pairings. The teams did manage to pull off several complex dishes that pleased the Gail, Padma and their moms. While both teams do unexpectedly well in combining their hodgepodge of ingredients, it is Team Lakshmi's dishes that win the judges over. Not only do they have the win, they also get to split $10,000 as a team. Not a bad challenge to win, although I wonder if some of the chefs would have preferred immunity than cash.
Elimination Challenge
Welcome, Lea Michele! The chefs get a little star struck when she strolls out to join Padma. It's safe to say the combination of Lea Michel and Padma make this a great challenge for many of the contestants, but I won't name names…*cough*Carlos*cough*
Anyway, For this challenge, the chefs will be working in teams of two to create two dishes for Lea Michele's Halloween Bash. There are several guidelines, though, that will make this an out of the ordinary challenge.
First of all, Lea enjoys a vegan lifestyle, although not apparently very strict. She will occasionally eat cheese, which she is admittedly obsessed with. The chefs need to create a Vegan+cheese menu, whatever that may be. In addition to these dietary restrictions, the chefs are challenged to make their menu 'spooky' to enhance the overall theme of the party. Lea takes a few minutes to run down her likes (cheese, cheese, cheese) and dislikes (beets) with the chefs so they can plan their menu.
During the prep time, problems keep popping up like bubbles. Nina and Michael are butting heads as teammates. Nina is a solid chef, and Michael…well, this could be Michael's last week and no one would be disappointed. With the exception of Michael, I guess. His constant pet names for the women in the kitchen are beyond obnoxious.
In other team drama, there are three teams making arancini. Yes, three arancini recipes. Plus, two teams are making gnocchi. It just so happens that Nicholas and Patty (Yellow Team) are making one of each of these dishes and this spooks Nicholas. He decides at the last minute to switch his gnocchi to a cannoli.
The Halloween Bash
The judges arrive all costumed out and ready to eat. Padma's Voodoo Princess costume is gorgeous and features a two-foot-high feathered headdress, as if she weren't tall enough already. Plus, both Tom and Andy Cohen, who stopped by to cameo, were dressed as The Great Gatsby. I'm not sure I can pick who's costume was better, but I'm leaning toward Tom…

The menu for the party is as follows:
Black Team (Carrie & Stephanie): Doomed Shrooms - Mushrooms with Black Garlic and Radicchio & Freaky Leeky: Ash Coated Vegetables with Fontina Fonduta
Yellow Team (Nicholas & Patty): Fall Theme: Butternut Squash Cannoli with Ricotta Salata & Lemon Arancini with Smoked Mozzarella
Green Team (Brian & Bene): Spooky Spa: Crispy Quinoa Salad and Mushroom Espuma & Heirloom Tomato Salad with Wilted Kale
Orange Team (Nina & Michael): Candy Corn: Ricotta Gnocchetti with Kale Pesto & Bloody Eye: Yellow Arancini with Saffron & Tomato Jam
Red Team (Carlos & Travis): Dia De Los Muertos: Vegetable Ceviche & Goat Cheese Fondue with Fried Zucchini
Blue Team (Louis & Shirley): Severed Thumb: Braised Quinoa and Onions with Potato Puree & Worm Salad: Hand Cut Noddles and Fresh Daikon Radish
Gray Team (Justin & Sara): Blood Pasta: Beet Pasta with Green Tomatoes & Evil Eye: Arancini with Moroccan Tomato Chutney
Judges Table
Overall, Lea Michele and the judges were pleased with the menus at the Halloween Bash. On the top of the pack are the Yellow and Red teams. Michele loved the spices that the Red team served up in their goat cheese fondue and ceviche recipes. She was also blown away by Patty's perfect arancini, which makes this a first for Patty in judges table.
While Lea Michele appreciated the yellow teams flavors and techniques, it was Carlos' big pot of goat cheese fondue and Travis' spot on ceviche that stole the show. Carlos had the right idea by listening to the guest's directions. Michele said she loved cheese so he made her an entire pot of melty goodness. Score 1 for Carlos.
In the bottom are the Orange Team and the Green Team. Brian and Bene missed the mark by making spa cuisine which was exactly the opposite of the rich, fried food that Michele requested. While Nina had arguably the best dish of the night, she got a sizable slap on the wrist for not making sure that Michael's dish didn't fail. Which it did. Michaels' third place arancini got him sent home and I don't think there will be a lot of tears shed over that loss.
Next week on Top Chef, the chefs get to cook for one of New Orleans' most acclaimed chefs: John Besh.
Planning a dinner party and need some inspiration?
How about looking for a new slow cooker dinner idea?
We've got you covered in our ever-growing Facebook group! If you're not a member yet, why not?!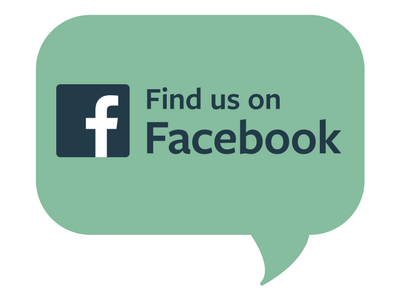 We're chatting cooking techniques, dessert ideas, and everything in between. If you're already a member, invite your friends to join us too!

Tags: Top Chef, Cooking Shows