Cupcake Wars Review: Welcome, Hanson!
Emily Caruso | Jelly Toast

Cupcake Wars welcomed the boys from Hanson this week. Read on for a recap of this fun series.
Cupcake Wars sounds like an oxymoron. How can something so small and delightful be the center of a fierce battle?
Well, to the bakers on this week's episode, these cupcakes are their ticket to not only a $10,000 prize, but also to the back stage party at a Hanson concert. Yes, you read that correctly. The teams duking it out need to impress not only Candace and Florian, but the band, Hanson.
Hanson is all grown up and apparently in need of some cupcakes. The teams are put through the ringer to create cupcakes from some bizarre and unexpected ingredients.
Competitors:
Nicole from Izzabee's Confectioneries in Lexington, South Carolina
Jenica from Dreamy Creations in Northridge, California
Anna Kelly from AK Cookies n Cupcakes in Manteca, California
Annie from Cupcake DownSouth in Charleston, South Carolina
Round 1: Taste
Hanson hails from the great state of Oklahoma and in the first round of this war, each team is challenged to create a cupcake using three traditional Oklahoma dishes as ingredients. We're talking pulled pork, chicken fried steak, black eyed peas, grits…well, you get the idea.
These bakers have their work cut out for them, and some of their cupcake recipe descriptions are a bit unnerving. Nicole, Anna and Annie all chose to use pulled pork in their batters while Jenica goes her own direction and adds black eyed peas to her icing. The judges and Hanson were very impressed with Jenica's ability to create a fluffy corn cupcake as well Nicole's use of brown butter in her icing.
However, they were less than impressed by Annie's rock hard corn cupcake and she and Cupcake DownSouth were sent home.
Round 2: Taste and Presentation
In round 2, the teams are challenged to create three different unique cupcake recipes. They need to look and taste perfect in order to win their way to the final round. Nicole decides to present Hanson with a variety of American classics: a Boston Creme Pie cupcake - made with a vanilla bean cupcake topped with whipped cream cheese frosting and chocolate glaze, an apple pie cheesecake cupcake and a beer cupcake topped with cream cheese orange frosting.
Anna is making a PB&J cupcake, a coffee cupcake with Irish creme buttercream frosting and finally a chocolate beer cupcake. Jenica is going a different route and creating a sweet potato pie cupcake with blueberry filling and chantilly vanilla bean cream, a raspberry cupcake with cream cheese frosting and finally, a creme brûlée cupcake.
While most of the flavors in round 2 seem to be spot on, the 'presentation' end of things is all over the map. Some of the bakers' decorations are border line hokey and not well executed. All of the band members, but particularly Taylor, feel that Nicole's decorations are too 'country' for their taste. But it's Anna who fails with both her generic, lack luster decorations as well as her dense cupcakes and gets sent home.
Round 3: Display Presentation
It's down to Jenica and Nicole to work with their carpenters and baking assistants to create a large cupcake display, as well as a thousand cupcakes. Both teams are tweaking their cupcake recipes as per the judges' notes and critiques. Meanwhile, Justin is having way to much fun making Hanson 'Mmmm Bop' puns while the baker's are busy burning cupcakes (Jenica) and losing their cool (also Jenica).
Both teams' displays have a similar black, white and red theme that feature Hanson's new album title "Anthem". Jenica bases her design around an entire stage and group of instruments while Nicole has a two tier spinning record with giant acoustic guitar lined with cupcake shelves.
As for the cupcake recipe tweaks, Jenica amps up her black eyed pea frosting as well as created a more dynamic musical note decoration and Nicole increases the beer flavor in her beer cupcake and eliminates the cheesecake element from her apple pie cupcake, which will hopefully appease Florian by creating a juicier apple pie flavor.
Final Judging
All of the judges applaud Nicole's efforts in tweaking the flavors of both her beer and apple pie cupcakes. They also love the spinning feature of her display, but the band is still feeling like her cupcake and display style is saying more "Nashville/Country music" instead of rock and roll.
As far as Jenica's display, the judges love that she used Hason's actual font in her signage and that her fire decorations hint to the first track on their album called 'Fired Up' (I suspect this is coincidental). Candace, however, is disappointed in Jenica's reworking of the musical note decoration because she utilizes an inedible element: a toothpick. I imagine that having a guest choking on a toothpick could really ruin an after party. Just a guess.
In the end, the band is willing to risk a choking fan, because they choose Jenica's flaming cupcake display as their winner. I think it was Nicole's continual swing and miss on the musical style that hurt her in the end. Taylor seemed on the verge of being offended by the ever-so-slight nods to country music that were in Nicole's cupcakes.
This is Jenica and Dreamy Creations' second win on Cupcake Wars so it's safe to say that she's now a seasoned veteran that knows what it takes to win a sugary battle. Congratulations, Jenica!
Thank you for reading and remember to visit our section of Cupcake Wars recipes today!
Planning a dinner party and need some inspiration?
How about looking for a new slow cooker dinner idea?
We've got you covered in our ever-growing Facebook group! If you're not a member yet, why not?!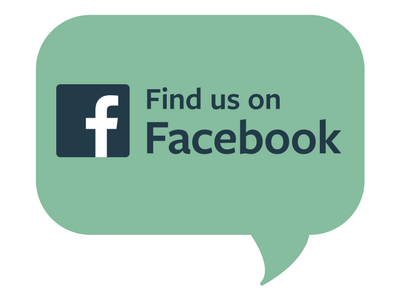 We're chatting cooking techniques, dessert ideas, and everything in between. If you're already a member, invite your friends to join us too!

Tags: Cupcake Wars, Cooking Shows