Cupcake Wars Review: "Rob Zombie's Great American Nightmare"
Emily Caruso | Jelly Toast

What role did Rob Zombie play on this week's Cupcake Wars? Find out now!
It's Halloween on Cupcake Wars, and who better to have as a guest than Rob Zombie?
The competitors need to impress him with their vegan cupcake recipes in order to win the chance to have their treats featured at the grand opening of Rob Zombie's Great American Nightmare, which is a 15 day Halloween bash. Every cupcake in today's battle needs to be vegan to please Rob and his strict vegan diet as well has his sick, demented style.
Vegan baking is not exactly mainstream, so if these bakers don't have vegan baking experience, their time in the war is bound to be short.
Competitors:
Diana from Dee's Cupcakes
Monique from Sassy Sweets
Nicole from Hardcore Sweet
Jessica from Courteson Cupcakes
Round 1: Taste
The competitors are challenged to include nightmare inducing ingredients like habanero peppers, green curry, garlic and cardamom. Boldly (or possibly foolishly) several of the bakers go straight for the habanero peppers to put into their treats. Those little peppers are going to be difficult to tame into an edible treat, yet still keep the kick that the judges will undoubtably be looking for. During baking,
Diana struggles with the consistency of her vegan cream cheese frosting and needs to start over at the last minute to whip up a vegan version of her vanilla buttercream using vegan shortening. Jessica, who is a strictly vegan baker and has arguably a leg up on the competition, over complicates her green curry cupcakes and risks them being undercooked.
Nicole's black garlic cupcakes with vegan white chocolate cardamom frosting impresses the judges. She was wise to use black garlic which is milder than traditional garlic. Monique missed the mark with her wimpy habanero flavor, undercooked cupcake and dense cookie crust. Her marshmallow frosting sounded good, but clearly it wasn't.
Diana baked up a dark chocolate habanero cake that left the judges bored and wanting more. Jessica's green curry coconut cupcake 'scared the hell out of' Florian and made Rob Zombie want to stop eating after one bite. It was the inedibility of Jessica's cupcake that get's her sent home. So much for her vegan baking skills helping her out in the competition.
Round 2: Taste and Presentation
With Nicole being the only baker that had a solid showing in round 1, Diana and Monique really need to up their flavors in round 2 if they want a chance at the final prize of $10, 000 and a chance to have their cupcakes at Rob Zombie's Great American Nightmare.
For this round, Nicole will be making a Pecan Streusel Cupcake with Moonshine Apple Filling and Cinnamon Frosting, a Dark Chocolate Chip Cake with Cookie Butter Frosting and a Dark Chocolate Chip Banana Cupcake with Peanut Butter Frosting. She is also incorporating the Great American Nightmare logo into her decorations which could score high with the judges.
Diana is making an Almond Cupcake with Chocolate Ganache and Coconut Frosting, a Pumpkin Ginger Cupcake with Vanilla Bean Vegan Cream Cheese Frosting and a Vanilla Cupcake with Fresh Apple Pie Filling and Peanut Butter Frosting. Her pumpkin cupcake recipe sounds promising but she will definitely have to deliver on the ginger flavor in order to impress the judges. Monique is whipping up a Carrot Cupcake with Vegan Cream Cheese Buttercream, a Raspberry Cupcake with Passion Fruit Buttercream and a Banana Cupcake with Peanut Butter Buttercream.
The decorations for this round are actually looking pretty great. As long as all of the sculpted bloody hands and creepy clowns are well executed, they should score high marks with the judges.
Nicole's cupcakes are all over the board in terms of critique. The judges loved her gory decorations, but her chocolate cake completely missed the mark on both texture and flavor. Monique wows the judge with her spot on decorations, especially her bloody hatchet bleeding cupcake. They were also more or less pleased with the flavors of her cakes but had a few technical notes on texture for her.
Diana's decorations and flavors got the opposite reviews from the judges. Her decorations fell 'a bit shy' and her flavors were boring. It's because of these lackluster looks and taste that Diana gets sent home.
Round 3: Display Presentation
During round 3, Nicole and Monique need to fix their technical problems in their vegan cupcake recipes as well as build a creepy, nightmarish cupcake display. Monique is fixing the cookie crust on her habanero cupcake and Nicole is tackling the dense texture in her chocolate cupcake. When it comes to display designs, the bakers couldn't be more different. Nicole goes for a creepy, funhouse theme with bright colors and terrifying clowns.
If you weren't afraid of clowns before, you will be after seeing her display. Monique, on the other hand, created a dark, haunted zombie graveyard filled with bloody zombie hands and large scale coffins surrounding the entire display. Monique's display has definite gore factor but I'm not sure it fits in the theme with Rob Zombie's Great American Nightmare that balances fright and fun.
The judges are pleased with Monique's display and her use of the coffins, but are put off by the fact that her cupcake shelves go all the way to the floor, making them difficult to reach. Plus, that puts the cupcakes by peoples' shoes which is just kind of gross. Her reworking of the habanero cupcake was a success, but  the judges are concerned with the texture of her chocolate cupcake. Nicole's funhouse of cupcakes wowed Rob Zombie as did her reworked chocolate cupcake. Candace loved the light fluffy texture that was nothing like her first heavy, chunk filled cake. In the end, Nicole's creepy, nightmare inducing funhouse won over Rob and the judges, as well as won her the $10,000 prize.
These Cupcake Wars were spot on for the week of Halloween. If you're looking for scary, you can't go wrong with Rob Zombie, right?
Check out our section of Cupcake Wars recipes now!
Are you tired of the dinner routine?
Stuck in a rut or looking for fun new recipes to try?
Our Facebook Group is growing every day! If you haven't joined yet, we invite you to come check it out and join the fun.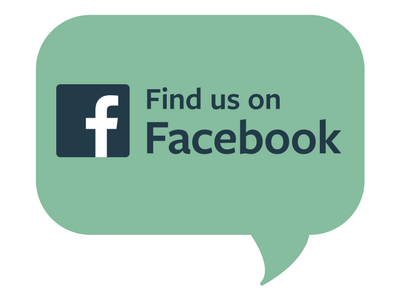 You can ask for recipe ideas, talk about cooking techniques, or get help figuring out the right new pan set for you. If you've already joined, invite a friend along!

Tags: Cupcake Wars, Cooking Shows