Cilantro Vodka Limeade: Fresh and Fine
Brandy O'Neill | Nutmeg Nanny
Fresh herbs don't have to just be for savory dishes. They are perfect in cocktails too!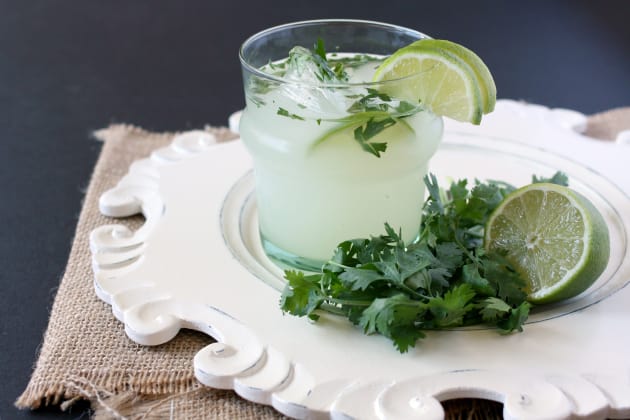 The herbaceous cilantro makes an especially fun addition here. I just cannot get enough of this bright and fresh tasting herb. This time I paired it with lots of lime and just a splash of vodka. This Cilantro Vodka Limeade is tart, fresh and the perfect way to toast the end of summer, or ring in the harbinger of fall.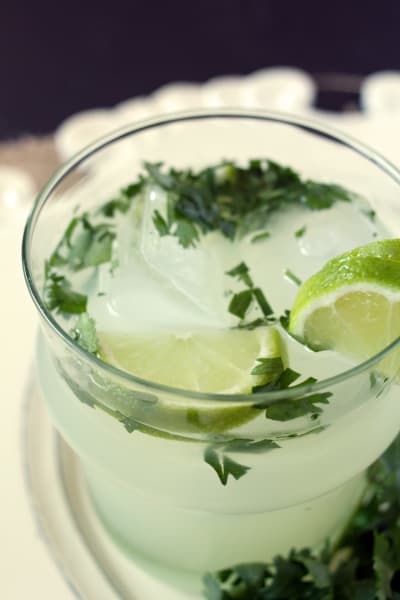 It may seem a little bit like a summer drink, but I think limes have a place in cocktails year round. Think of cranberries and lime? That classic combination is there for a reason. If you have little ones running around, this drink is still refreshing even without the vodka. It's also great with gin if that's your preferred spirit.
What's your favorite herb to use in cocktails?
Ingredients
1 cup Limeade
2 ounces Vodka, or gin
1 tablespoon Fresh Cilantro, finely minced
Directions
Add a few ice cubes to a short cocktail glass, set aside.
In a cocktail shaker add a few ice cubes, limeade, vodka and cilantro.
Shake until the drink is cold and pour into the prepared glass. 
Recommended
Tags: Cocktails, Mocktails, Drinks, Party Food, Easy, Quick