Cool Ranch Popcorn: Wicked Good Snacking
Rachel Gurk | Rachel Cooks
All the great taste of your favorite Doritos flavor, but in the form of America's favorite treat: Popcorn. This Cool Ranch Popcorn will become your go-to snack.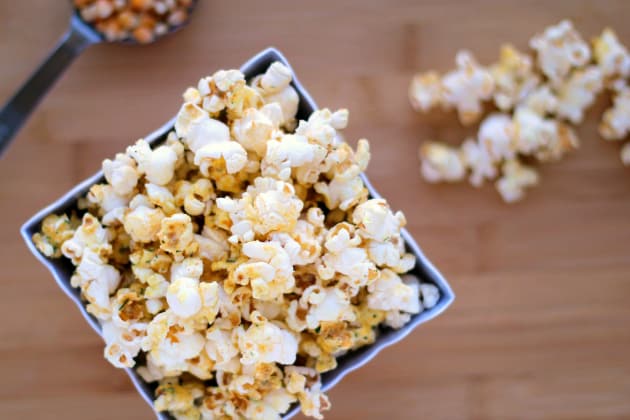 If there are two things I love, Cool Ranch Doritos and popcorn top the list.
Okay, maybe not at the very very top, but under family and faith and all that good stuff, these two guys are trailing close behind. Of course these days, I try to watch what I eat (key word being try…) so I'm not stuffing my face with all the Cool Ranch Doritos that I would like to.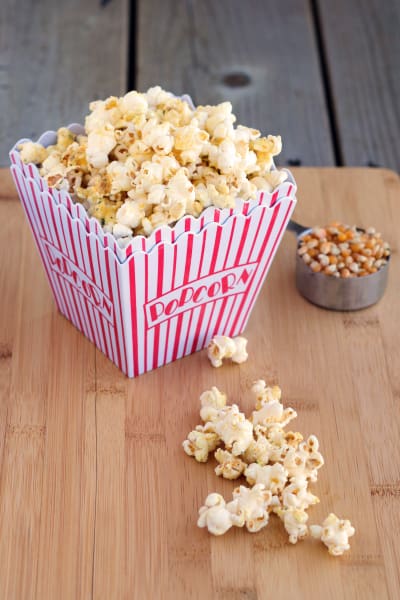 Momma's got some post-baby belly jiggle that needs a one-way ticket to anywhere but here.
But popcorn will always have a place in my life. Obviously. Naturally, this Cool Ranch Popcorn was a no-brainer. Insanely easy to make and full of outrageous flavor. No weird blue colored specks either. As much as I love the chips, those blue specks always kind of weird me out.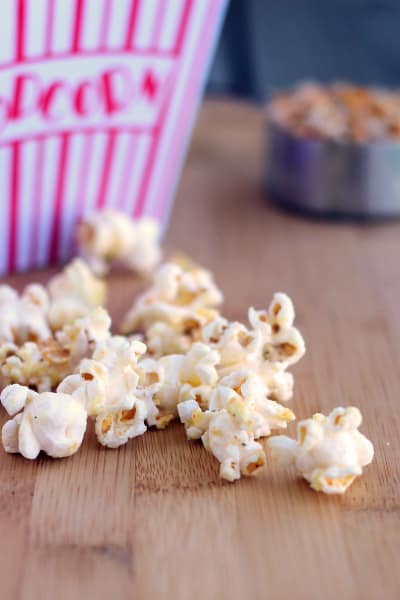 Not that I think I'm eating something all-natural when I'm chowing down Doritos, but do they have to be so obvious about it?
Enjoy the popcorn! You could even share with friends, but I'd totally understand if you didn't.
Also, don't forget to try my Homemade Wheat Thins Recipe! More fun Southwestern flavor you can make at home. 
Ingredients
1 1 oz packet Ranch Dressing Mix
2 tablespoons White Cheddar Cheese Powder, from boxed macaronie and cheese
1/2 teaspoon Garlic Powder
1/2 teaspoon Salt
1 teaspoon Onion Powder
1/8 teaspoon Paprika
1/8 teaspoon Tumeric, optional, for color
Directions
1. Mix all spices together in a bowl, whisking to combine evenly. 
2. Store in an airtight container if not using all of the spice mixture. 
Ingredients
popcorn:
8 cups Air Popped Popcorn, from 1/2 cup unpopped popcorn kernels
1/3 cup Unsalted Butter, melted
2-4 tablespoons Ranch Seasoning
Directions
In a very large bowl, pour melted butter over popcorn.
Toss quickly to coat and add 2 tablespoons of the seasoning mixture, tossing to coat all the popcorn.
Add more seasoning mixture as desired depending on preferences. If you use all of the seasoning mixture, the popcorn will have a very strong flavor so taste as you go. 
Tags: Snacks, Popcorn, Copycat, Party Food