Chopped Review: Teen Invasion
Stephie Predmore | Stephie Cooks
Chopped went young this week, featuring four teenage chefs. Read on for a complete recap.
This week on Chopped, the kitchen was taken over by four teenaged chefs, aiming to prove that age is just a number when it comes to passion and talent.

The Contestants:
Mikey, age 14 from Philadelphia
Molly, age 17 from New York City
Tyler, age 14 from Jericho, New York
Emma, age 17 from Richwood, New Jersey
This Week's Judges: Marc Murphy, Amanda Freitag, and Marcus Samuelson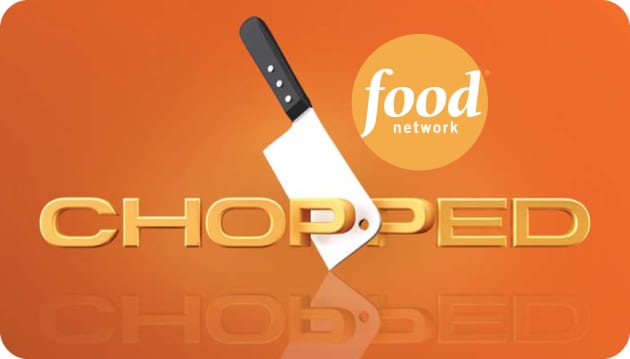 The Appetizer Round: The chefs had 20 minutes to create an appetizer using grapefruit, tuna, men of the woods mushrooms, and graham cracker cereal.

Emma really impressed the judges with her ability to cook as though she is decades older than she is. Her Asian Grapefruit Tuna Tartare was well balanced, even if her salad was overdressed.

Molly's Curry Bruschetta was well presented and had well-paired flavors, though her tuna was overcooked. Mikey was smart about his seasoning in his Pan-Seared Tuna, though, like Molly, his tuna was overcooked. Tyler's plate really celebrated the basket with his Graham Cracker Crusted Tuna, though he was chopped for presenting his dish on too small of a plate and tearing his basil garnish – weak reasons for chopping anyone, in my personal opinion.

The Dinner Round: The contestants had 30 minutes to create an entrée containing leg of goat, hummus, rhubarb, and frisee. This was certainly not a "kid-friendly" basket, though the biggest surprise for me was that none of the teen chefs had tasted rhubarb before.

The judges really loved Emma's Southwestern Grilled Goat, but they did not love all of the other elements on her plate. Mikey served the judges a somewhat dry Stir-Fried Goat Leg with well-seasoned, though burnt, potatoes. Mikey was only saved because the judges were less impressed with Molly's Sauteed Goat, due to not including enough of the rhubarb and including too many bell peppers.

Had she not made those mistakes, Mikey certainly would have gone home.

The Dessert Round: The two remaining contestants had 30 minutes to create a dessert recipe using kettle-style potato chips, black currant jam, Anjou pears, and Japanese mayonnaise.

Mikey created a dish with two contrasting elements, a Japanese Mayo Mousse and a Black Currant Compote, while Emma took the familiar bread pudding route with her dessert.

The judges liked some of the elements of Emma's dessert, while they generally raved about Mikey's, putting him over the edge to become the youngest competitor ever to win the title of Chopped Champion. These teen chefs really cooked their hearts out and show that the culinary industry really does have a bright future with teen chefs like these out in the world.

And that's a wrap! Visit our Food Network recipes section for a lot more!

Tags: Chopped, Cooking Shows, Food Network
Sign Up for Weekly Personalized Recipes. FREE!