Pioneer Woman Review: Fourth of July
Emily Caruso | Jelly Toast Updated
The Pioneer Woman celebrates July 4 this week. Read on for a recap and review.
The Drummond Ranch is buzzing with activity as the entire family readies the ranch for a swarm of guests.
It's Fourth of July and Ree and her family are hosting a huge soiree complete with flags, BBQ and fireworks. Ree and Ladd will be providing cowboy sized steaks and a few side dishes, and the guests will be brining myriads of mystery dishes. A true pot luck event.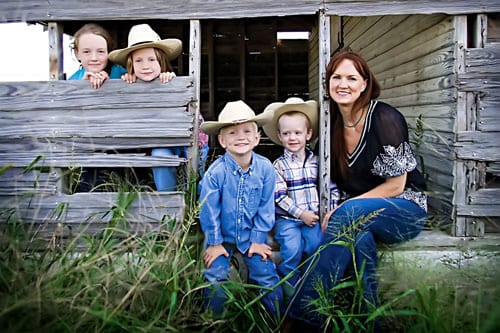 Ree starts by making her Perfectly Baked Beans. Ree has broken out her festive blue and red Le Creuset Dutch Ovens, not to mention her adorable side ponytail. In each pot, she cooks up some chopped bacon, onion, green and red bell peppers, and a chopped jalapeño pepper. To these sautéed veggies, Ree adds several cans of her favorite pre-cooked pork and beans.
Into the bean mixture goes BBQ sauce, white vinegar, mustard, ketchup, brown sugar and canned chipotle peppers. She pours the beans into some disposable foil pans to minimize clean up tomorrow. No one likes to wake up to a kitchen full of dirty dishes after a huge party. The beans get topped with strips of bacon and baked for several hours until the flavors are blended and the beans are bubbly.
I am a bit surprised that Ree didn't boil her own beans for this dish, because we've seen her do that in the past. But in all honesty, I'm glad to see that she takes help from the store on big days like this when there are other things to prepare.
For instance, the gigantic fireworks display that her husband, Ladd, is putting on. Ladd takes the kids (and a horse trailer) to a fireworks store. Do you call it a store? Perhaps its a depot. I'm not sure, but it's a good thing there are four kids to help load up this trailer, because I am not sure I've ever seen such a mountain of fireworks boxes. I have to say, I like the way they roll in Oklahoma. No wimpy sparklers for them.
In addition to the firework prep, Ree puts together simple yet festive centerpieces for the party. She fills Bell mason jars with small American flags and cheerful sunflowers. These centerpieces get put on all of the tables. This sounds Pinterest worthy, if you ask me.
For a change, Ree and Ladd are hosting this party out of their actual home instead of from the Lodge. We get a rare glimpse of Ree's home kitchen, which is also beautiful, as she gathers a towering stack of paper plates, real steak knives (nothing plastic for these cowboy steaks), and sets up the buffet stations.
Things are coming together at the house, so Ree heads back up to the Lodge to work on making some decadent looking Peach Crisp with Maple Cream Sauce. She slices up fresh peaches and piles them into baking dishes. Lemon zest, lemon juice and maple syrup get drizzled over the top of the fruit and the whole thing sits to get soft and delicious.
To mix the crisp topping, Ree stirs up flour, brown sugar and cinnamon in a bowl. Then she cuts in cold butter using a pastry blender. The whole mixture gets sprinkled over the sliced peaches. Ree pops the peach crisps in the oven to bake. The crisp gets finished with a simple Maple Cream Sauce.
To make the sauce, Ree heats heavy cream over medium heat and then adds some maple syrup and corn syrup. After the mixture is thickened, she chills the sauce until it's time for the party.
Ladd gets the grill ready for the main course, and on the Drummond Ranch for the Fourth of July, that can only mean one thing: Beef. Ladd cuts up thick Rib-eye Steaks and then seasons up multiple huge beef tenderloins. The tenderloins get put in foil pans filled with melted butter that get set directly onto the enormous charcoal grill to roast away. As the tenderloins simmer,  the steaks get grilled directly on the grill and finished to a medium rare.
Ree sets up a kids table outside, which is a great entertaining trick to keep things from getting too crowded in the main buffet line. On the kids table she has hamburgers, hot dogs and a huge fruit platter. Back inside, Ree puts together the last dish she is preparing for the party, a Tomato Mozzarella Salad.
Ree layers sliced tomatoes, large slices of mozzarella and huge basil leaves onto a platter. The salad gets drizzled with good quality olive oil and a reduced balsamic vinegar sauce. This will be a nice light dish to go along with all of the heavy, but scrumptious steaks that Ladd is cooking up on the grill.
Then the masses descend upon the Drummond house. There must be several hundred guests here at this staggering Fourth of July celebration. The food gets devoured and everyone seems to be having a blast. Ladd and the other cowboys put on an impressive fireworks show and this is definitely a party full of food and fun that is worthy of the Fourth.
NOTE: Remember to bookmark our section of Pioneer Woman recipes!
Are you tired of the dinner routine?
Stuck in a rut or looking for fun new recipes to try?
Our Facebook Group is growing every day! If you haven't joined yet, we invite you to come check it out and join the fun.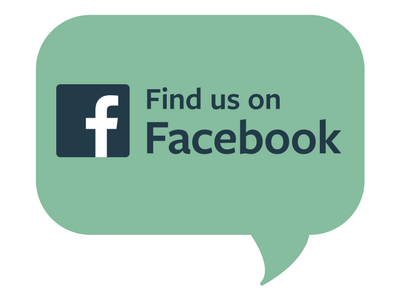 You can ask for recipe ideas, talk about cooking techniques, or get help figuring out the right new pan set for you. If you've already joined, invite a friend along!

Tags: The Pioneer Woman, Food Network, Cooking Shows