Chopped Review: Amazing Amateurs
Stephie Predmore | Stephie Cooks
A quartet of amateur chefs were featured on Chopped this week. Read on for our latest review of the Food Network favorite.
This week on Chopped, four new chefs entered the kitchen for the chance to win the $10,000 prize. In spite of some admittedly "amateur" errors, these chefs showed their clear potential with some very difficult baskets in the stressful environment of the Chopped kitchen.
The Contestants:
Rique – Spin instructor from New York City
Melissa – Training administrator and renaissance buff from Los Angeles
Nate – Pastor from Austin, Texas
Marisa – Public relations specialist from New York City
 
This Week's Judges: Alex Guarneschelli, Geoffrey Zakarian, and Aaron Sanchez.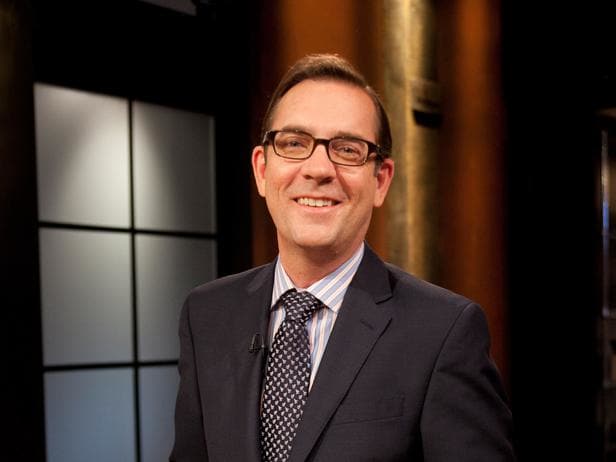 The Appetizer Round: The chefs had 20 minutes to create an appetizer recipe using dragon fruit, guanciale, sunflower sprouts, and scallops. These were certainly not 
"amateur" ingredients, and the cooks were understandably thrown by having to clean their scallops – a task which few amateur chefs have likely undertaken at home.

Rique put forth professional presentation with his Guaciale Seared Scallops, though his scallops were not perfectly cleaned. Marisa's Scallop Crudo was also presented beautifully, but her dish was not totally unified. Melissa seemed to completely overlook salting her Seared Scallops with Sprout Salad.

However, it was Nate's inexperience with cleaning the scallops for his Scallops en Fuego that got him chopped in this round.

The Dinner Round: The contestants had 30 minutes to create an entrée containing pork chops, yacon, broccoli rabe, and burgundy truffles.

Marisa improved from the appetizer round by making her Pork Chop Braciole into a cohesive dish, but the judges were unsure about her dry pork and could not taste the truffle in her dish. Rique served perfectly cooked Seared Pork Chops with Burgundy Truffeled Yacon, but had some issues with plating.

Yet it was Melissa's overly-bourboned Country BBQ Pork Chop and her decision to cook the truffle into her barbeque sauce that most disappointed the judges and sent her home (in spite of her misguided confidence that they would keep her around).

The Dessert Round: The two remaining contestants had 30 minutes to create a dessert recipe using honey soaked nuts, organic red wine, calamansi limes, and salted butter crackers.

In this round, Rique took a creative risk by creating a Fried Honey Nut Ball with Red Wine Mascarpone, while Marisa went with Bread Pudding, a familiar dessert in the Chopped kitchen. In the end, however, while Rique took more creative risks, it was Marisa's skill-level throughout the course of the competition that won her the $10,000 and her first chef's jacket, proving that doing what you know – and doing it well – can take you far.

But not to worry, Rique: While you may not have won the competition, I feel quite certain you will do very well for yourself in the culinary world.

NOTE: Bookmark our site now for even more Food Network recipes!

Tags: Chopped, Cooking Shows, Food Network